#ElevatngExcellence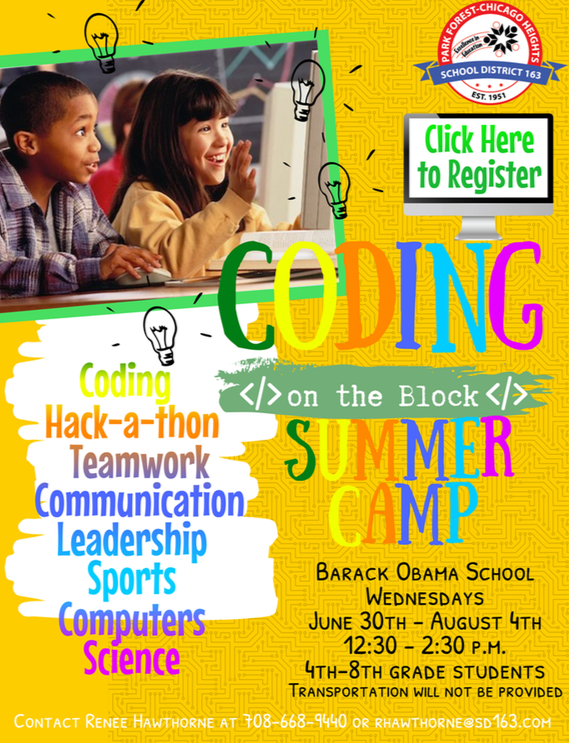 Hello upcoming 5th-8th Grade Families! Please see flyer about Coding on the block for more details and registration:
https://5il.co/ugcb
It's another GREAT morning for summer school. Our students are ready and excited for summer school. Let's make it an AMAZING Day!!!! #ElevatingExcellence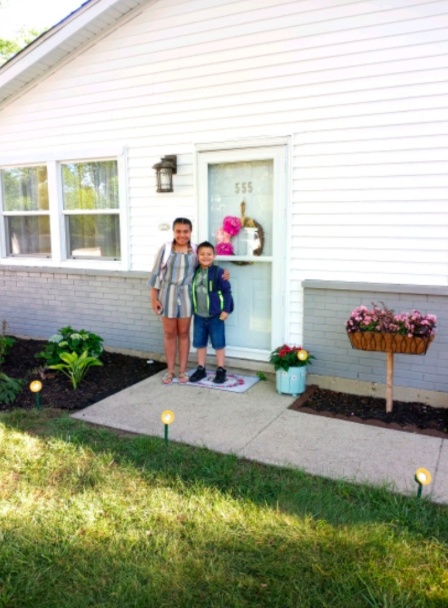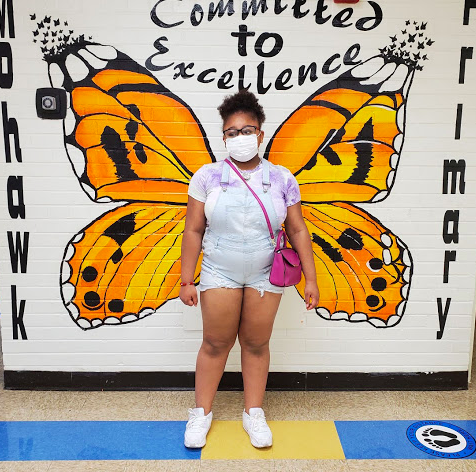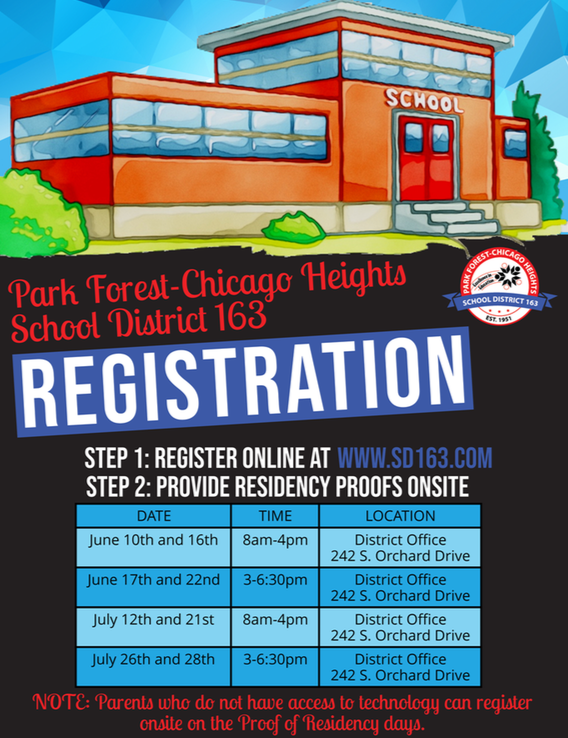 Mrs. Chinn, about 1 hour ago Hello SD 163 Community!! Don't forget to register your children for the 2021-22 School Year!! Click here for more information:
https://www.sd163.com/page/register-online
#ElevatingExcellence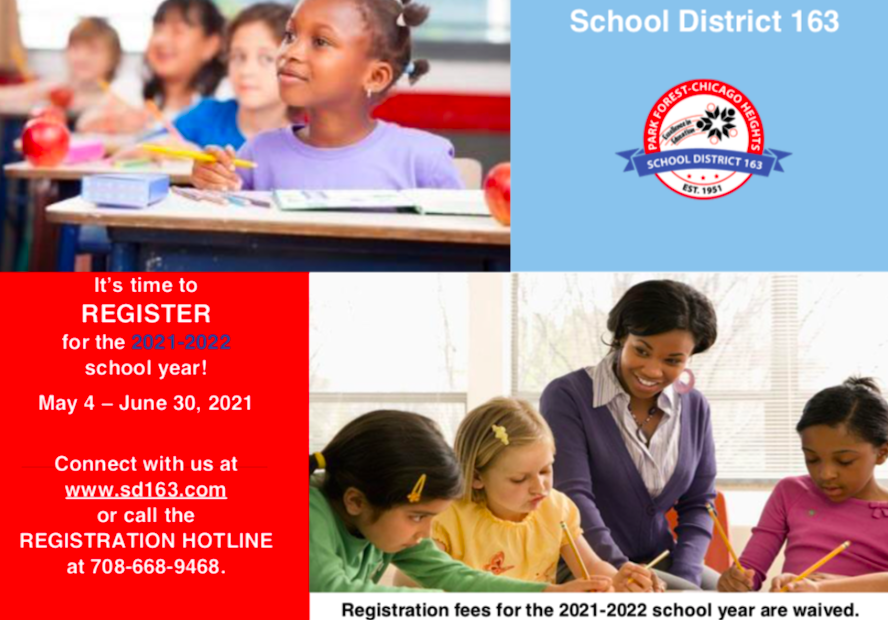 If your child is not attending summer school, it is crucial that you return his or her technology device to door 13 at Michelle Obama School starting Monday, June 7 through Thursday, June 10 between 7:30 and 4:00 PM. Next year, students will receive updated devices, under warranty, so we need all old devices returned and any fees paid in full. If your child is attending summer school, we will have return dates in July. If you have any questions, please feel free to call Ms. Valente at 708-668-9454.
Join the Excellence team!!!!#ElevatingExcellence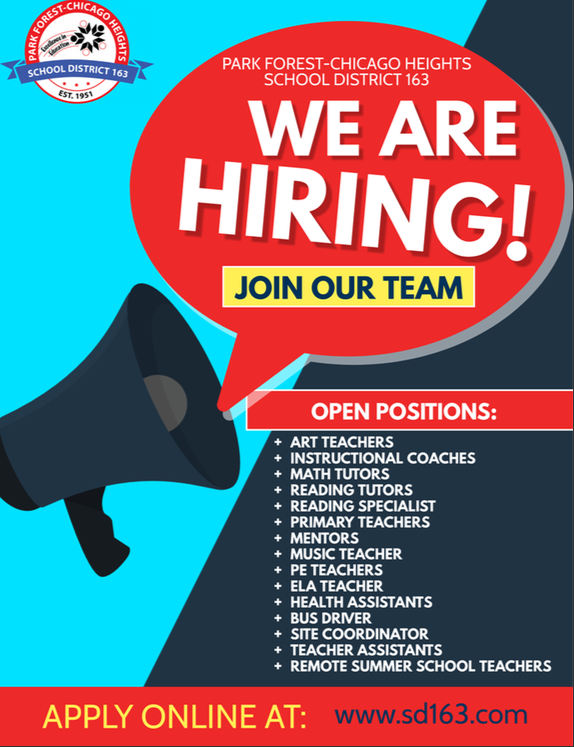 Reminder: May 28th is a Teacher planning day; please see the attached flyer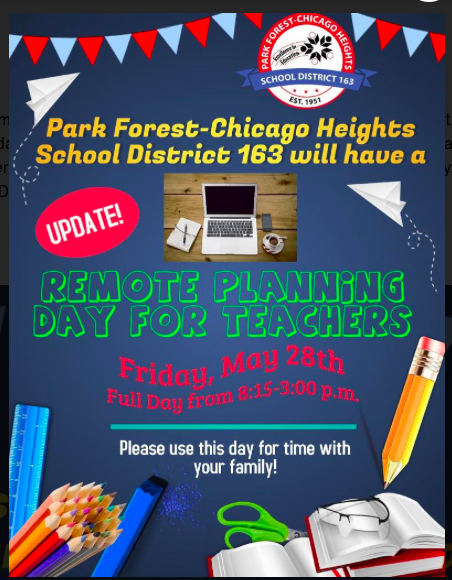 Get your vaccine shot today and win a ticket to Great America. People who are vaccinated at a Cook County health site today will receive a Six Flags Great America ticket. Go to Myshotcookcounty.com for locations and hours.
Ask the Doctor#ElevatingExcellence To join the call, either visit:
https://bit.ly/3433b1m
or join by phone, 1-415-655-0001, meeting number 177 728 7676, meeting password TRCMDG9vW53.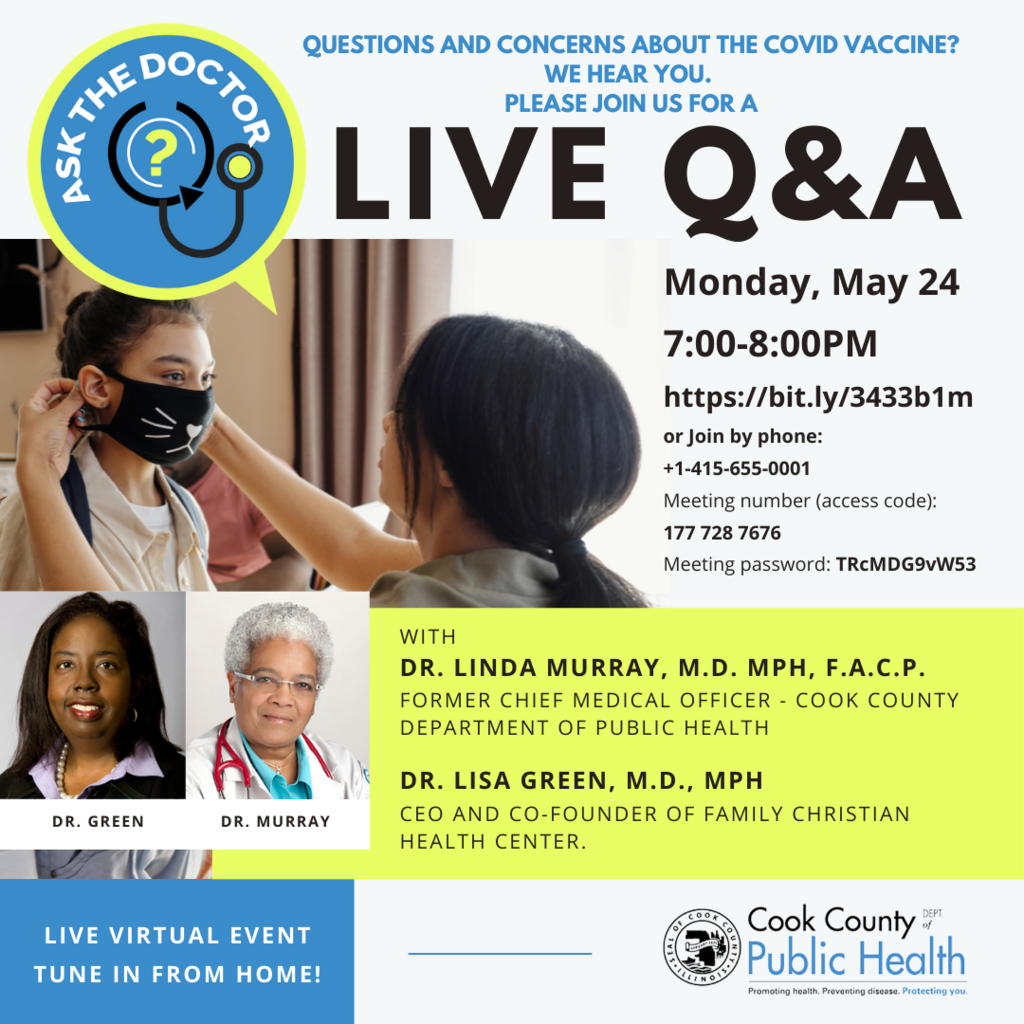 Do you need internet service??? Please see the flyer attached. #ElevatingExcellence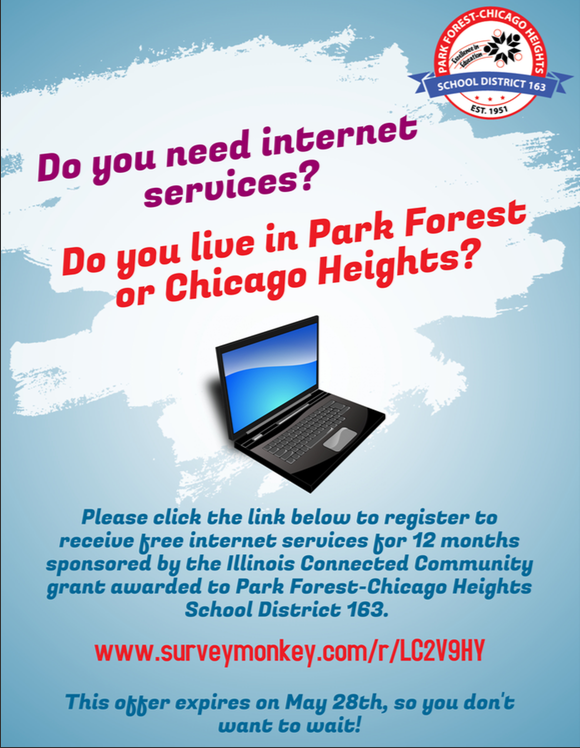 Title I Meeting; Parents and students win at Mohawk Primary Center!!! #ElevatingExcellence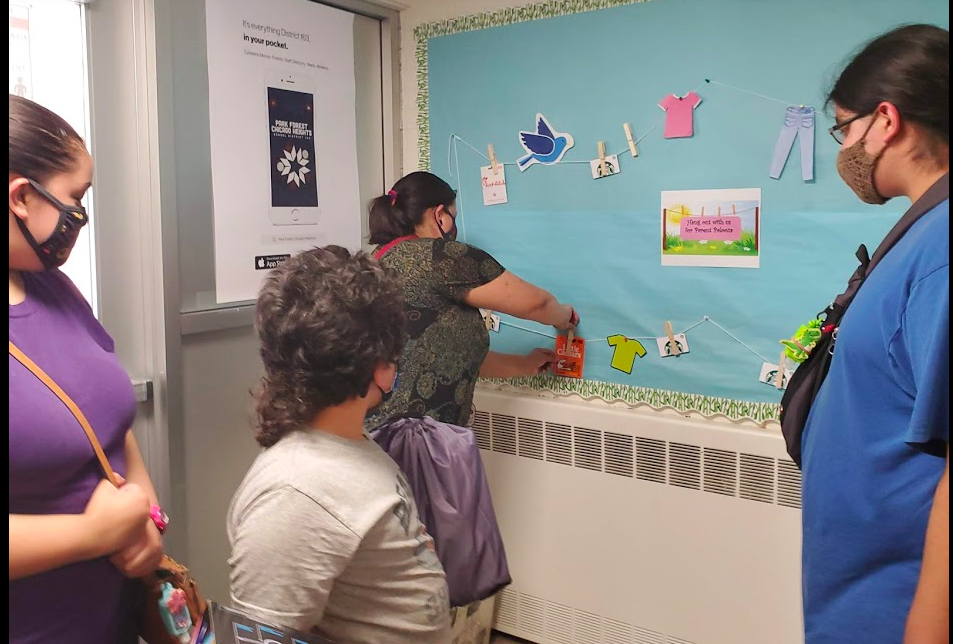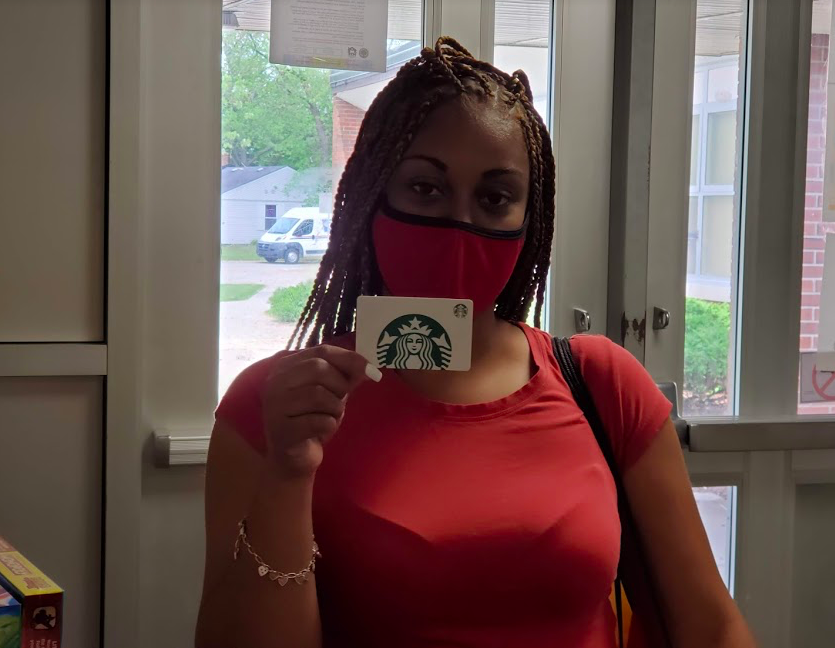 Mohawk received a very generous donation today from some of our friends; Mrs. Mae Brandon, Mrs. Anna Washington, and Mrs. Mark Kay. Our friends wanted to encourage our students to continue their creative thinking and drawing during the summer. #ElevatingExcellence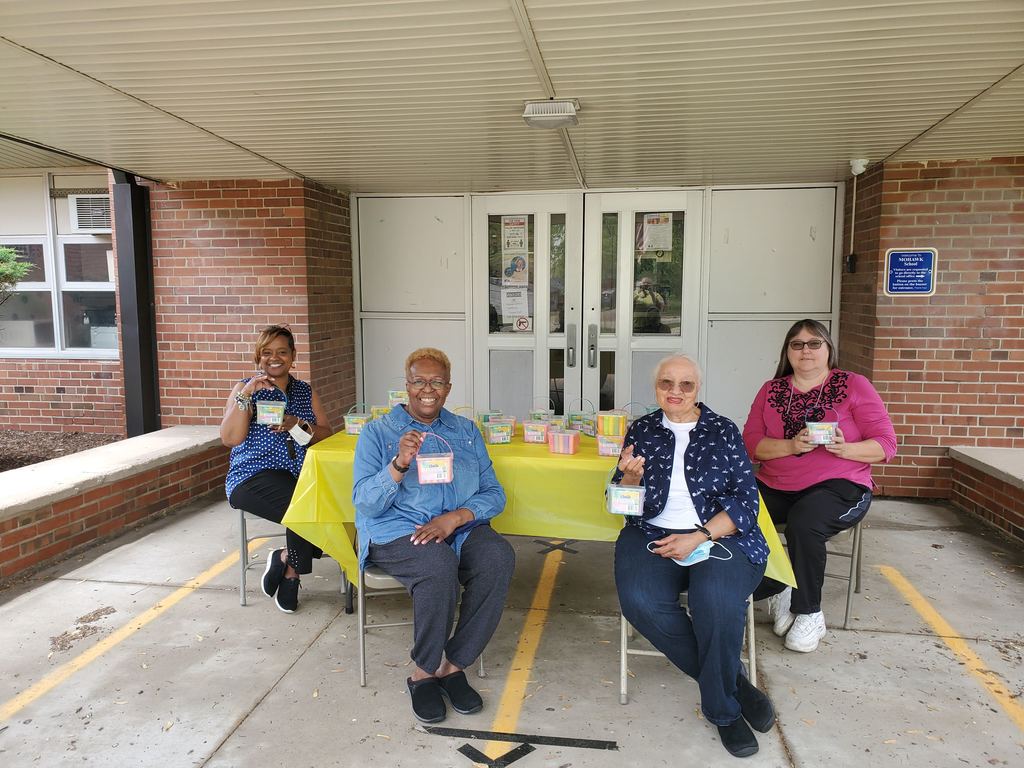 Health and Wellness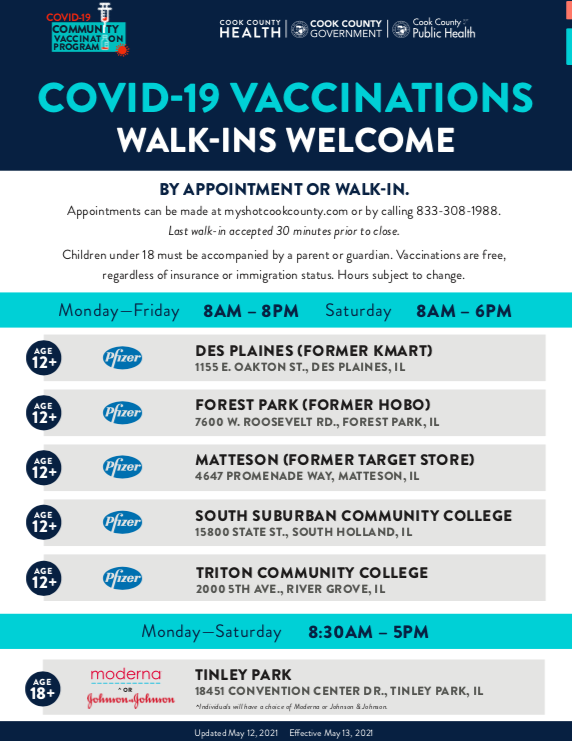 Mohawk Teachers & Staff believe that Attendance Matters. Yesterday Mohawk celebrated 100 students who log on daily for school and complete their work. Mohawk Teachers & Staff are #ElevatingExcellence!!!!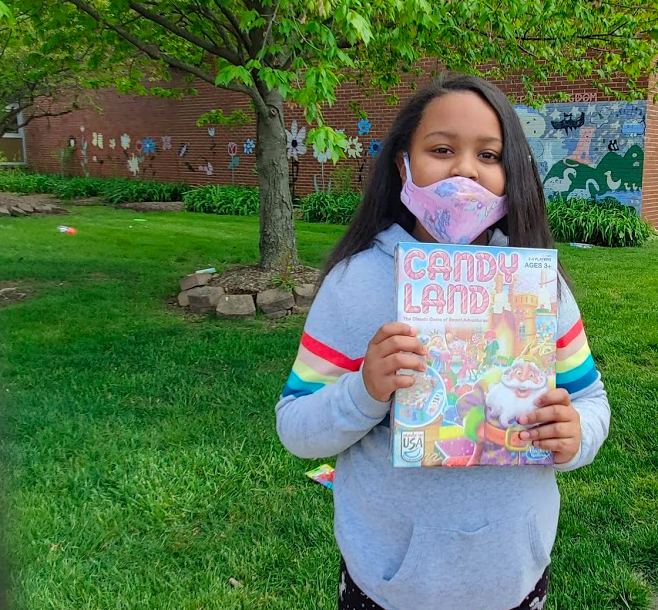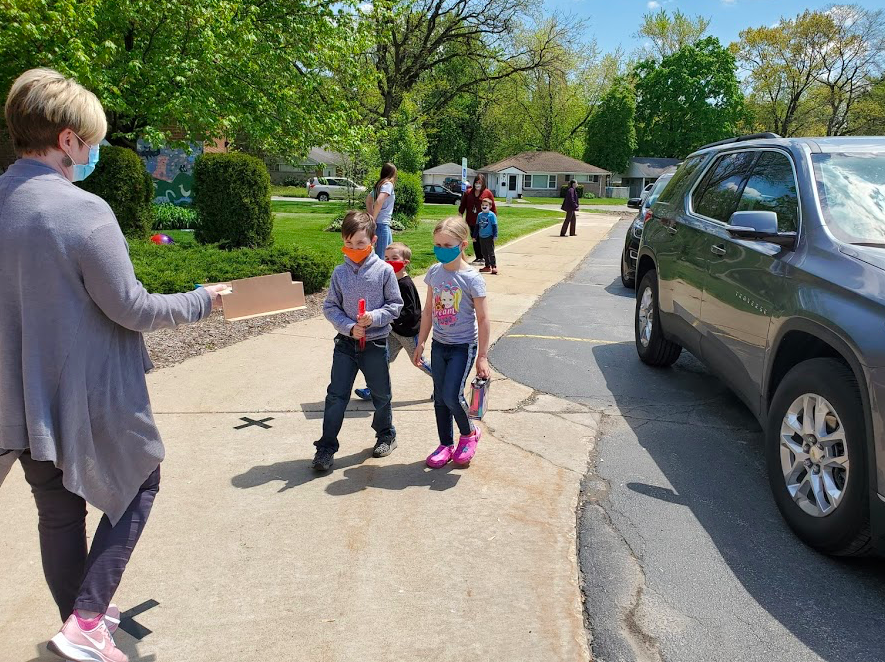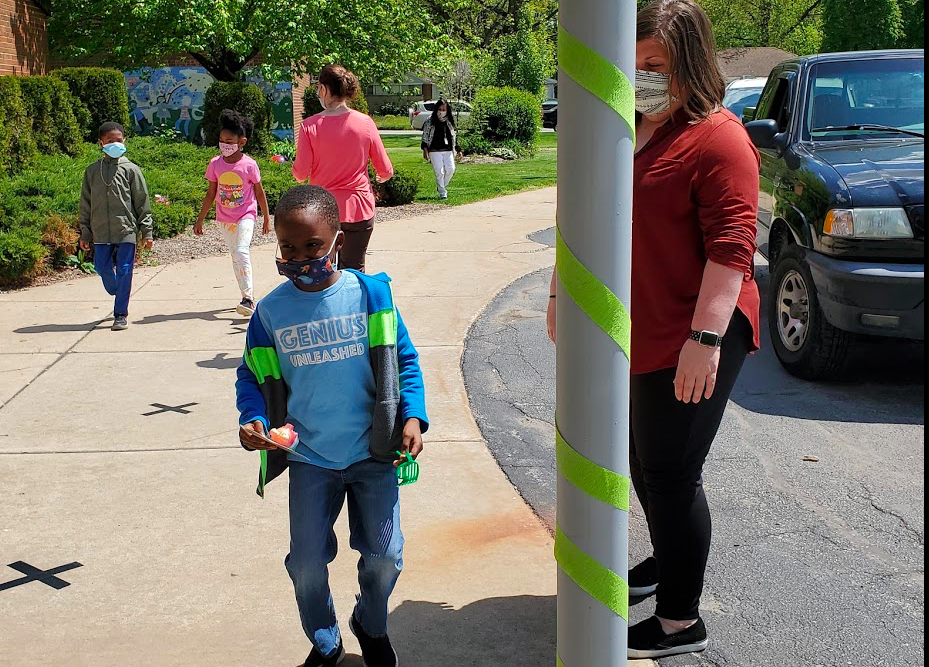 Yesterday was a beautiful day for a Treasure Hunt!!! 100 students were invited to the Treasure Hunt for daily attendance. Thank you parents for ensuring that children are logged on daily for school!!! Mohawk Parents are #ElevatingExcellence!!!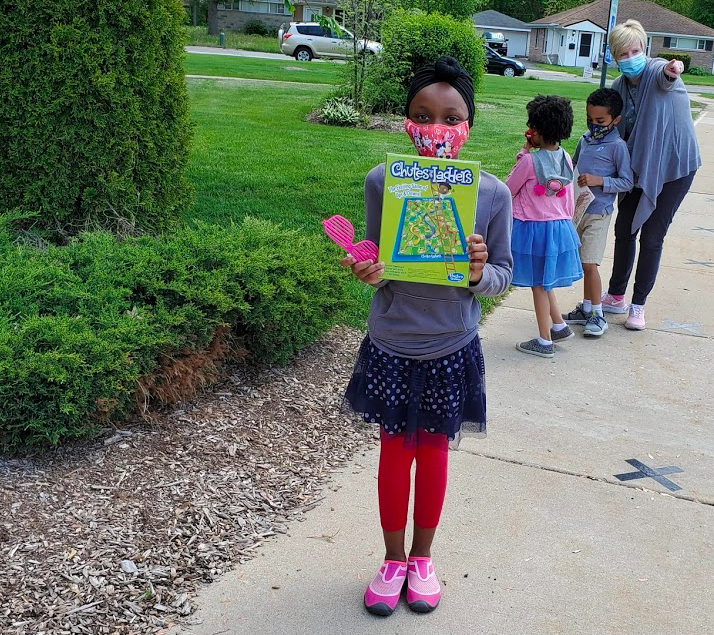 Mohawk moms have an Amazing day!!! You deserve it!!!
Save the date for Mohawk's Parent Palooza !!!! Please see the attached flyer. #elevatingexcellence
Happy Nurses Week!!!! We call on Mrs. Davis if ever a band-aid is needed or if someone has a tummy ache. Our Mohawk Family love Mrs. Davis; she is the most Amazing health assistant in the entire UNIVERSE!!!!!#elevatingexcellence