Please save the date for our annual golf outing!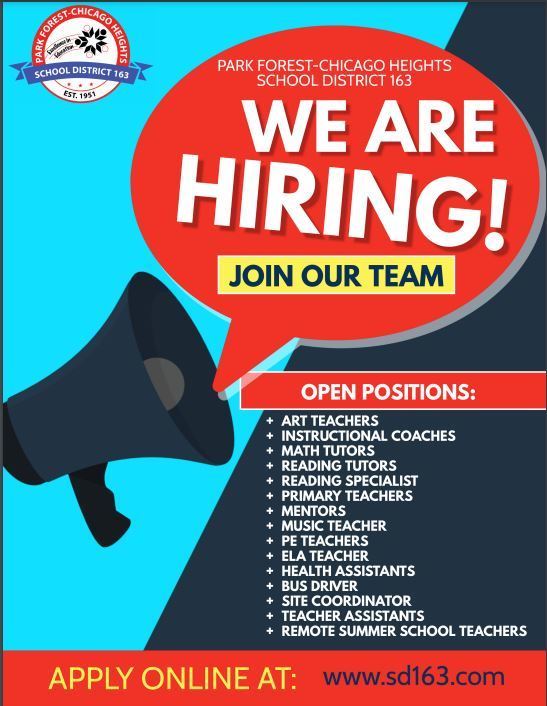 Hello SD 163 Community! Check out this information about Six Flags!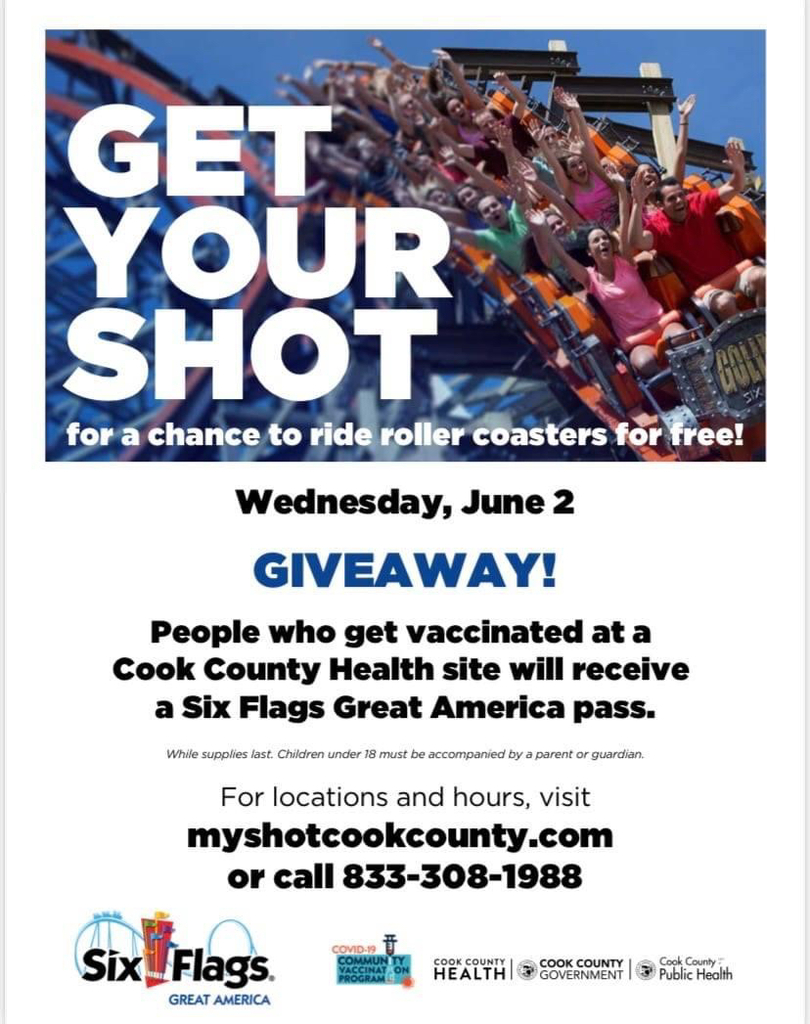 Hello SD 163 Community! Kickert Transportation is hiring! Please see flyer for more details:
https://5il.co/tgzp


Hello. This is School District 163. This is a reminder there is no school on Monday, May 31st observing Memorial Day. School will resume Tuesday, June 1st.

District 163 Board Members celebrating our class of 2021 #elevatingexcellence

District 163 Board Vice President Randall White and Superintendent celebrating our class of 2021 #elevatingexcellence

Proud 163 Graduation Moments #elevatingexcellence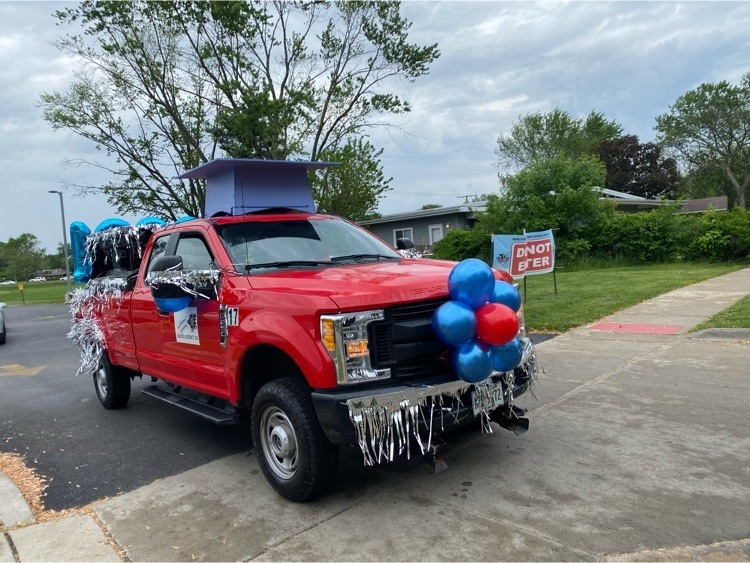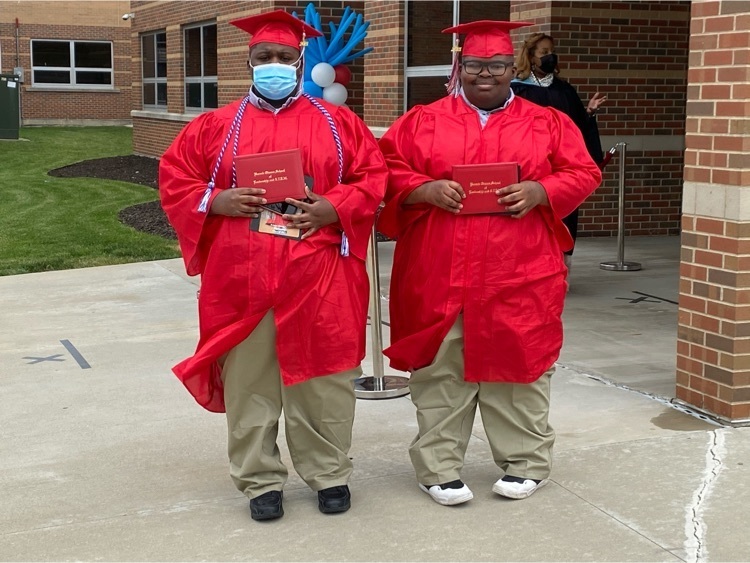 District 163 Admin celebrating our 8th grade graduates! #elevatingexcellence #proudsuper

Hello District 163 Families! This message is being sent to communicate an update to the district calendar. On Friday, May 28th teachers will have a full remote planning day from 8:15-3:00 p.m. and students will not have online classes or assignments. We are encouraging all families to enjoy time together, read with each other and practice math facts. Additionally, there will be no school on Monday, May 31st in observance of Memorial Day.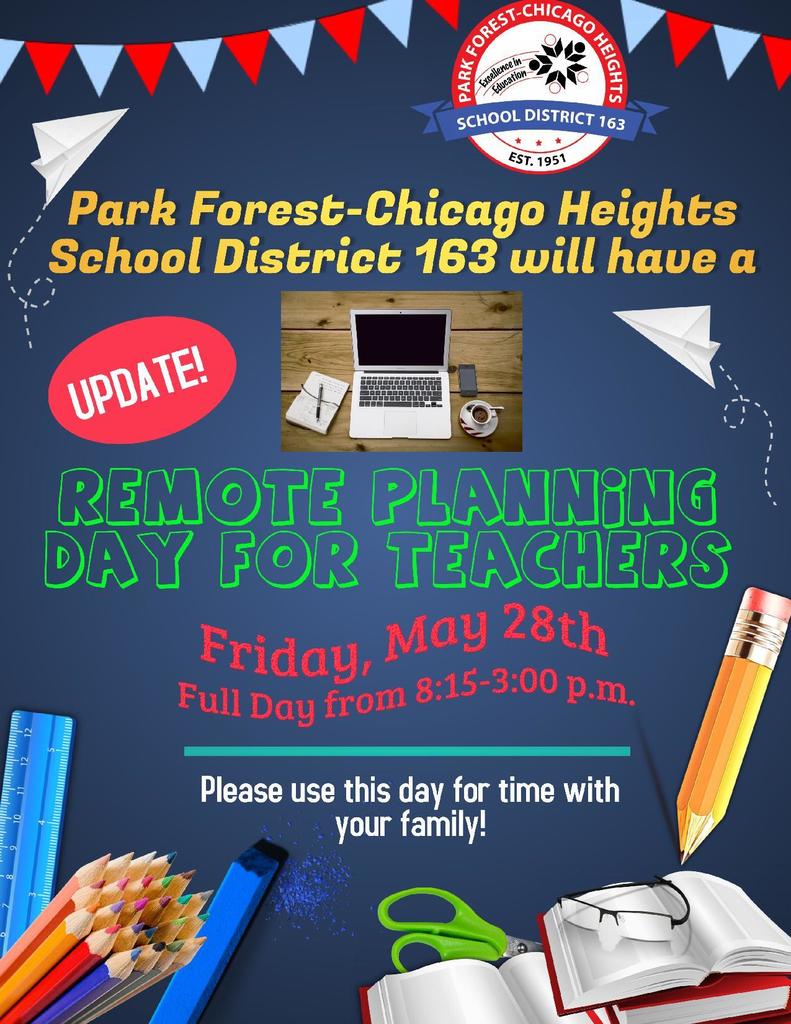 Good afternoon District 163 family! There is an "Ask the Doctor" event that is scheduled for this evening. Dr. Lisa Green, CEO and Co-Founder of Family Christian Health Center and Dr. Linda Murray, former Chief Medical Officer of CCDPH will answer questions live in a discussion moderated by Xandria Hair from the community outreach team at CCDPH. To join the call, either visit:
https://bit.ly/3433b1m
or join by phone, 1-415-655-0001, meeting number 177 728 7676, meeting password TRCMDG9vW53.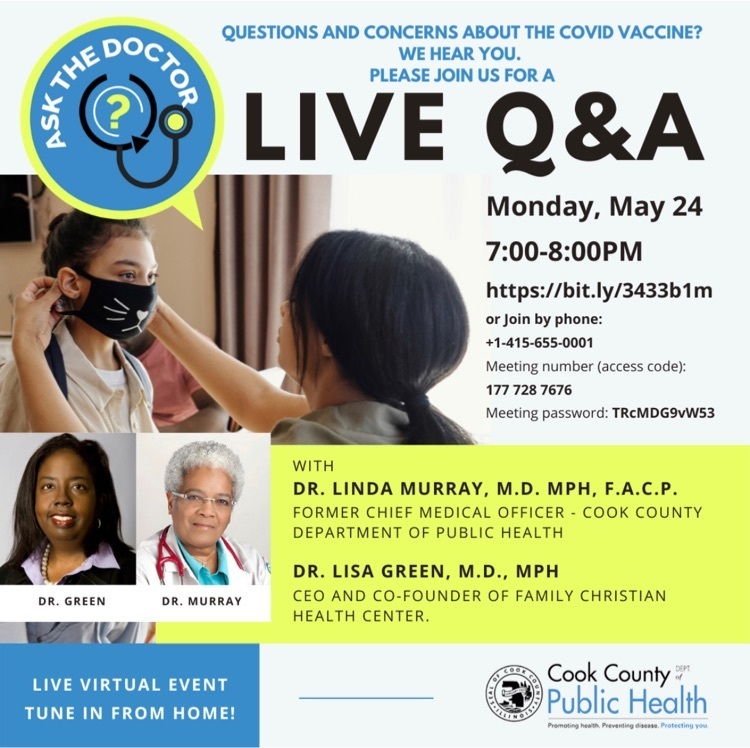 SPECIAL NEEDS COVID-19 VACCINATION CLINIC The ILLINOIS DEPARTMENT OF PUBLIC HEALTH (IDPH) has scheduled a Special Needs COVID-19 Vaccination Clinic for Saturday, May 22nd from 9:00 am to 3:00 pm. This clinic is specifically designed for those with special needs ages 12 and older and their caretakers. The first dose will be on May 22nd, the second dose three weeks later on Saturday, June 12th. The clinic will be held at Chicago Autism Academy located at 21133 S. 80th Ave, Frankfort. They have 600 appointments available on Saturday. Quiet rooms are available for those individuals with auditory sensory issues and a drive through option is available for individuals with mobility issues. If interested, please use the below link to schedule an appointment.
https://events.juvare.com/IL-IDPH/bb7a7477-6d32-44bb-94de-e1e46127468f/
Voucher Code: CAAFIRST If anyone has questions, please email Katie Weber at
kweber@willcountyhealth.org

Hello SD 163 Families. Friday, May 21st, is a 12:30 Early Dismissal Day. All students will log on at 8:15 a.m. Students will be dismissed at 12:30 p.m. There will be no afternoon pre-kindergarten classes.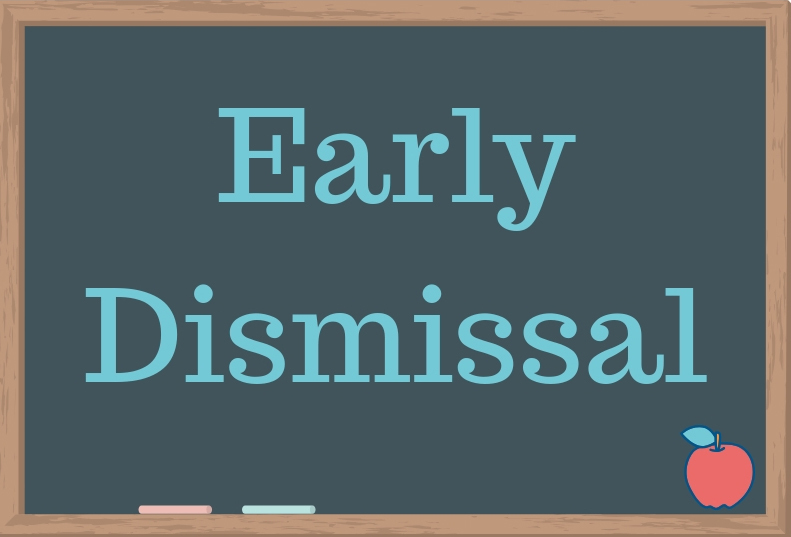 Efforts to reduce the spread of the virus are working but we must continue to work to ensure the safety of all community members