Hello District 163 families. We are excited to tell you that free meals will be delivered to your home for all children under the age of 18. Breakfasts and lunches for seven days will be delivered to your home for free on Mondays beginning at 8am. A member of our team will be contacting you to confirm the delivery address. If you wish to decline meal deliveries to your home or if your student(s) has special dietary needs, please contact us at
angela.smith@preferredmeals.com
. The district will continue to provide free meals at all schools if you prefer to pick them up. Breakfasts and lunches for three days are available between 7:15am – 8:15am on Mondays and breakfasts and lunches for four days are available between 3pm – 4:30pm on Wednesdays.

Hello SD 163 Families. Friday, November 20th is a 12:30 Early Dismissal Day. All students will log in at 8:15 a.m. Students will be dismissed at 11:55am for lunch. There will be no afternoon pre-kindergarten classes.

Are you interested in working at SD163? Please don't miss this virtual event! Click the link to view flyer for more information:
https://5il.co/n1dq
#elevatingexcellence163

Do you have a preschool aged child at home? Do you want to be a part of a Gold Circle of Quality Program? Although we are currently remote we are actively enrolling students for this amazing program. Families will be provided with a device to access remote learning activities. Call today and enroll your child in our amazing preschool program! 708-668-9202

Hello SD 163 Families. Please see our Taste of Thanksgiving flyer for more information:
https://5il.co/n1fo

Excellence in Alumni! David Douglas who was the Valedictorian of the 2019 class from the Barack Obama School of Leadership and Stem was one of 75 students recognized at Marian Catholic's Excellence in Academics ceremony this fall. Students were honored for maintaining 4.0 GPA for two consecutive semesters. This a noteworthy accomplishment for this student athlete and District Alumni! #elevatingexcellence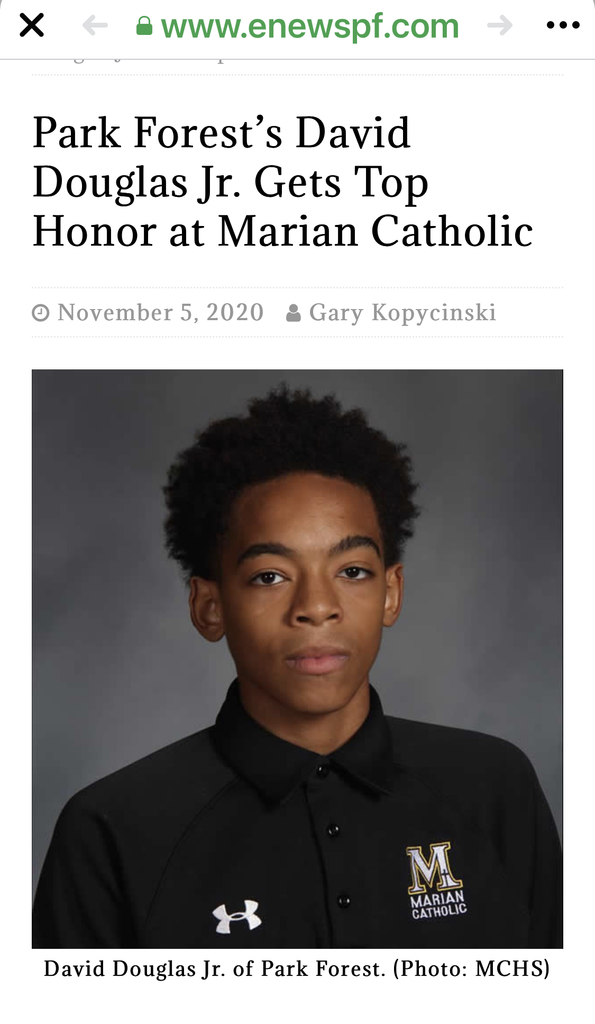 We are proud of our excellent students! Excellence is popping up in our community! #elevatingexcellence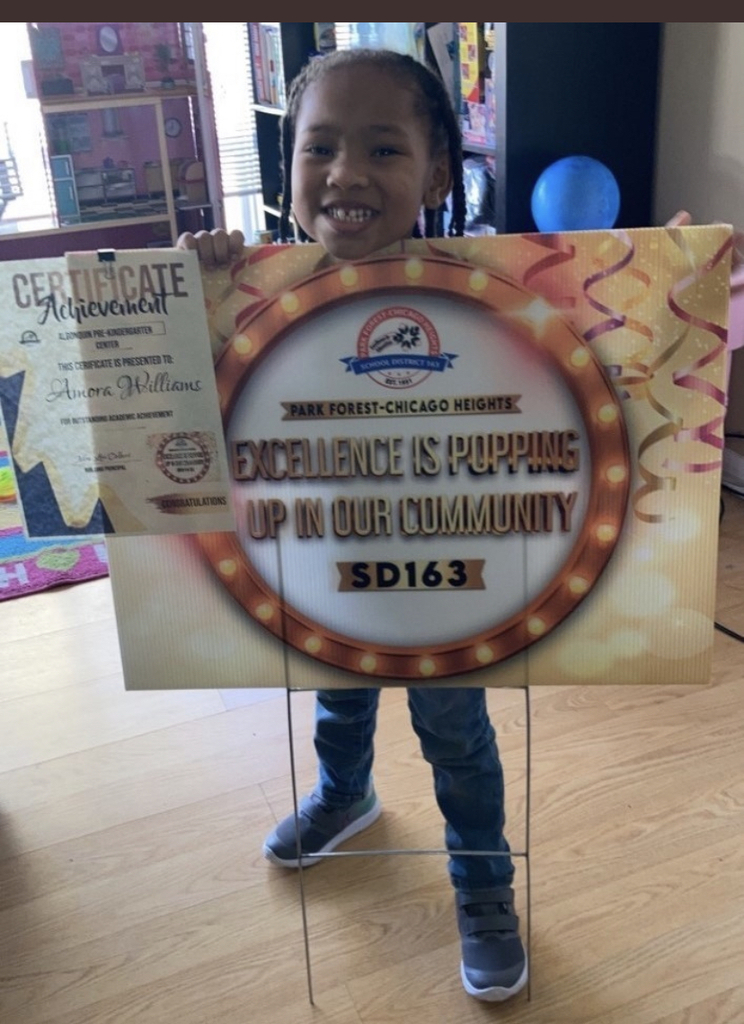 District 163 Parent Teacher virtual conferences are today and tomorrow. We look forward to seeing you! Contact your child's teacher if you have not scheduled a conference. #163elevatingexcellence

Excellent Teacher Institute Day workshop led by South Cook Service Center focused on staff mental health, 'What About Me?' Thank you Gary Podgorski! #163elevatingexcellence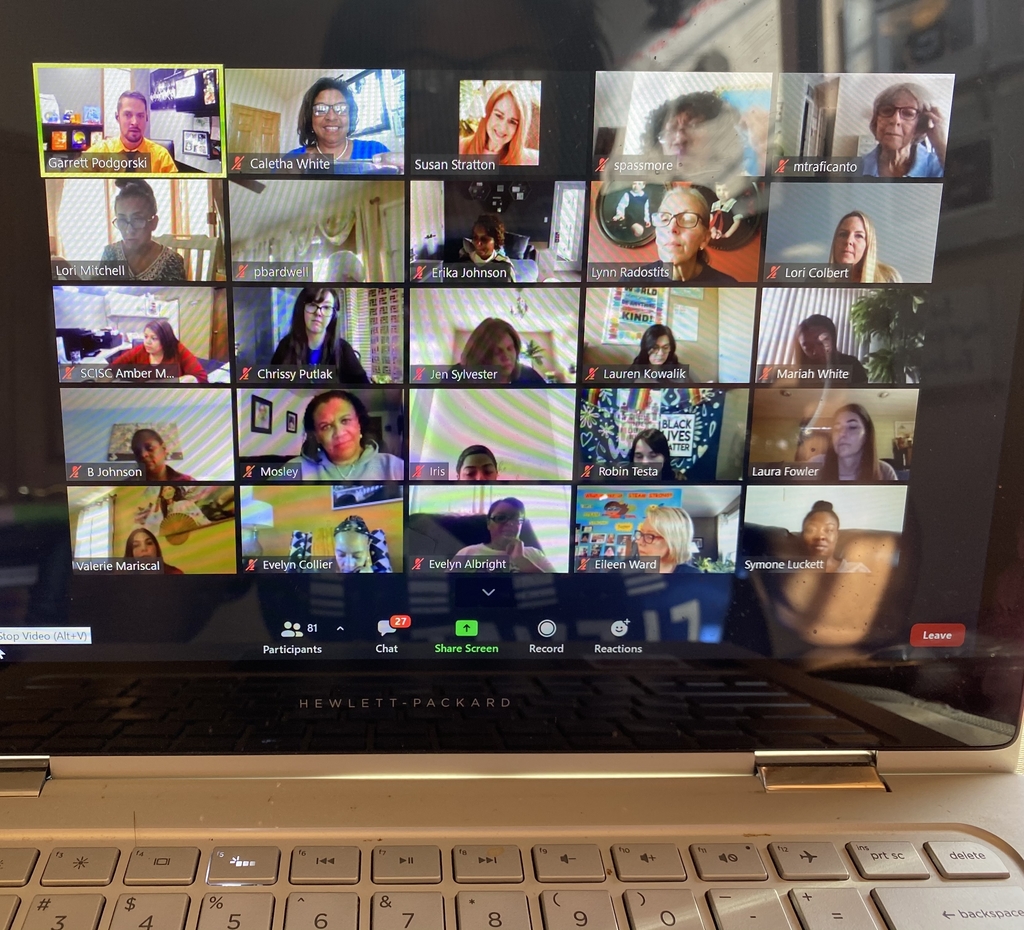 Join our Parent University with Dr. Lloyd on November 6th at 3:00 p.m. See updated flyer. #elevatingexcellence163

Excellence in District 163 Park Forest and Chicago Heights! Congratulations to our students demonstrating academic excellence in our reimagined virtual learning environments. Keep learning! #elevatingexcellence163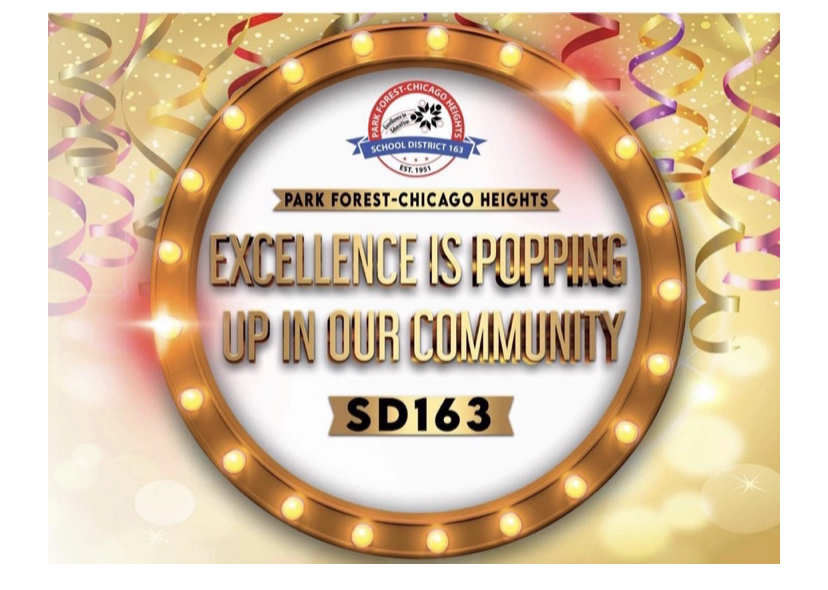 Hello. This is School District 163. This is a reminder there is no school November 3rd-9th for Election Day, Teacher Institute Day, Parent/Teacher Conferences and Veterans Day. School will resume November 10th.

This week our students were able to have a Ball in the Fall with outdoor science and art activities at all of our schools! We love our families! #elevatingexcellence163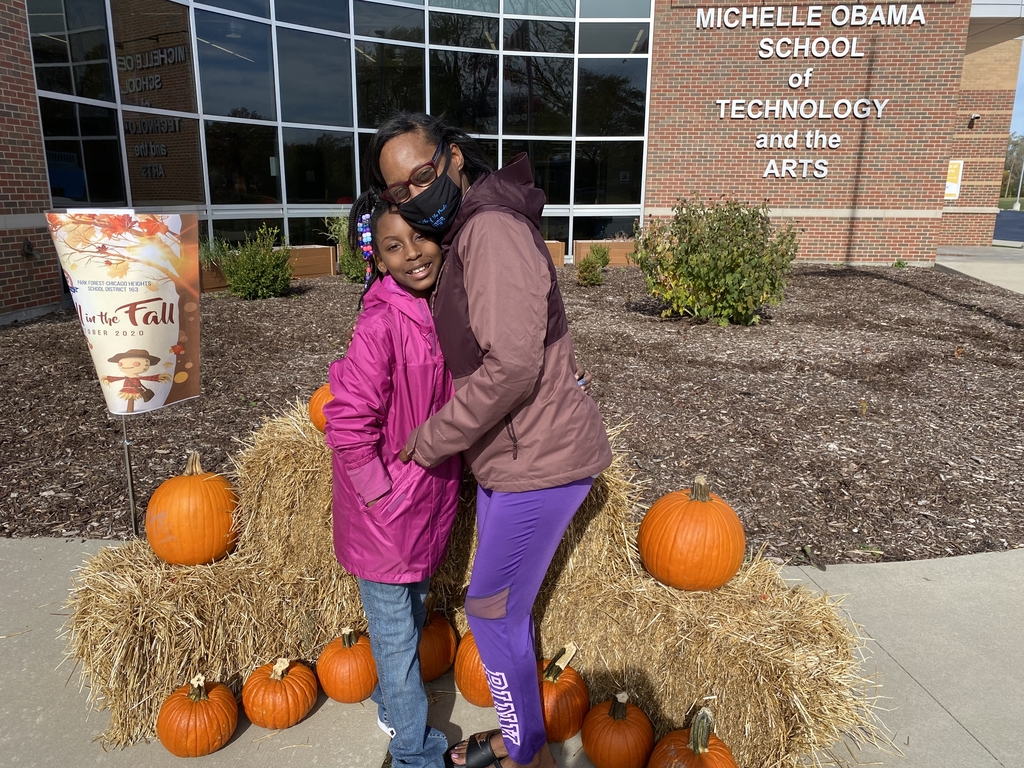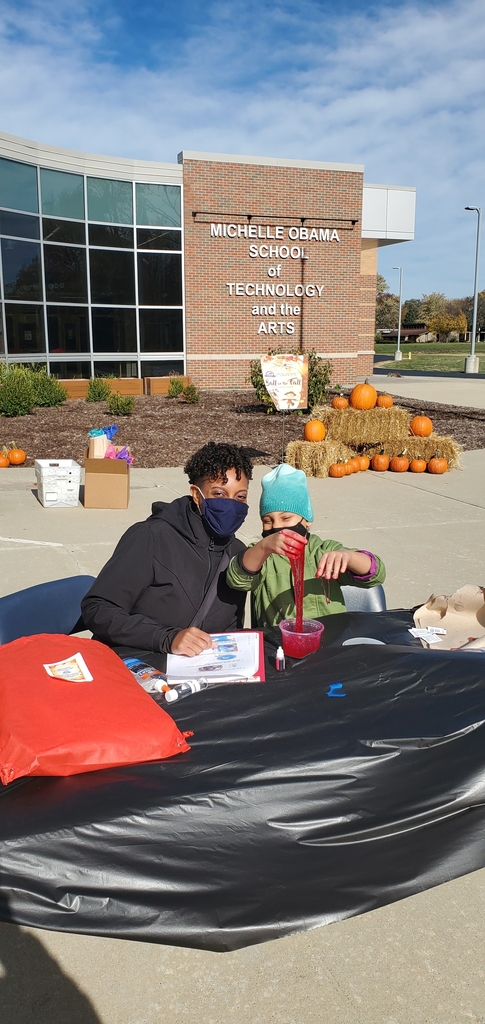 Many thanks to Representative DeLuca's Education Advisory Committee for hosting a SAFE fun fall event today in the Park Forest community! #elevatingexcellence163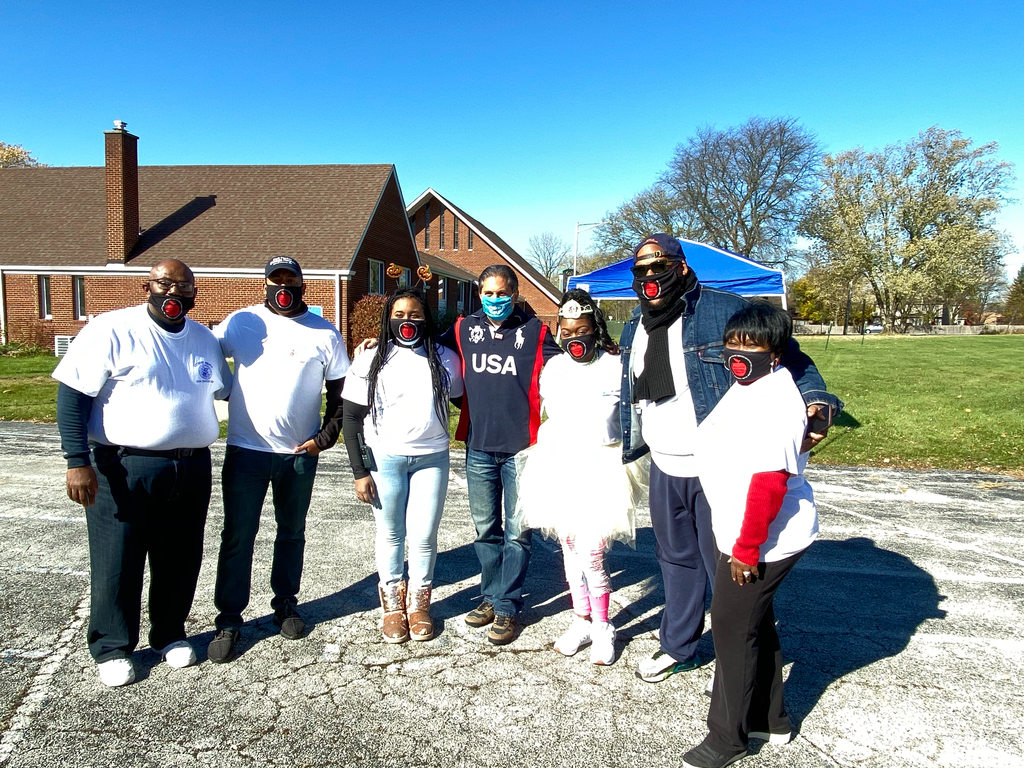 Representative DeLuca and Board Member White serving our community! #elevatingexcellence163

Supporting our community with fun fall activities! Board President Davis, Senator Joyce and Mayor Vanderbilt #elevatingexcellence163

Drive up flu shot clinic. Tuesday, October 27 from 3:00-6:00 p.m. at Freedom Hall, 410 Lakewood, Park Forest. Free for seniors, all others need to bring their insurance cards.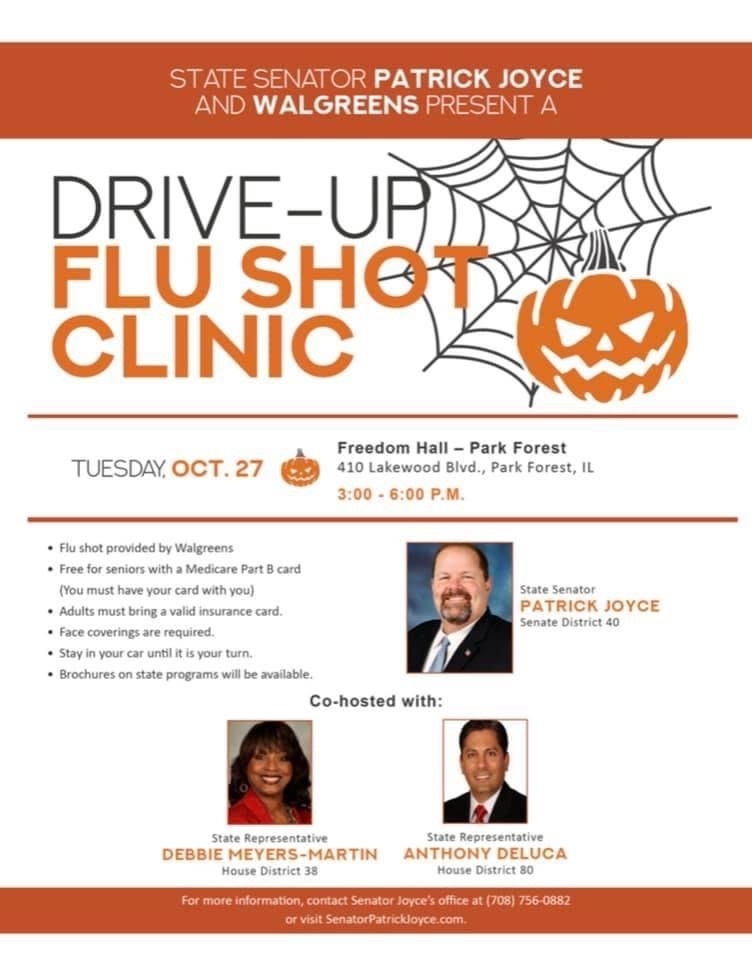 Good afternoon District 163 Families! We have partnered with Franciscan Health to provide an Immunization Clinic, Saturday, October 16th from 10a.m. until 2 p.m. near door 13 at the Michelle Obama School. Bring a copy of your child's immunization records and insurance card.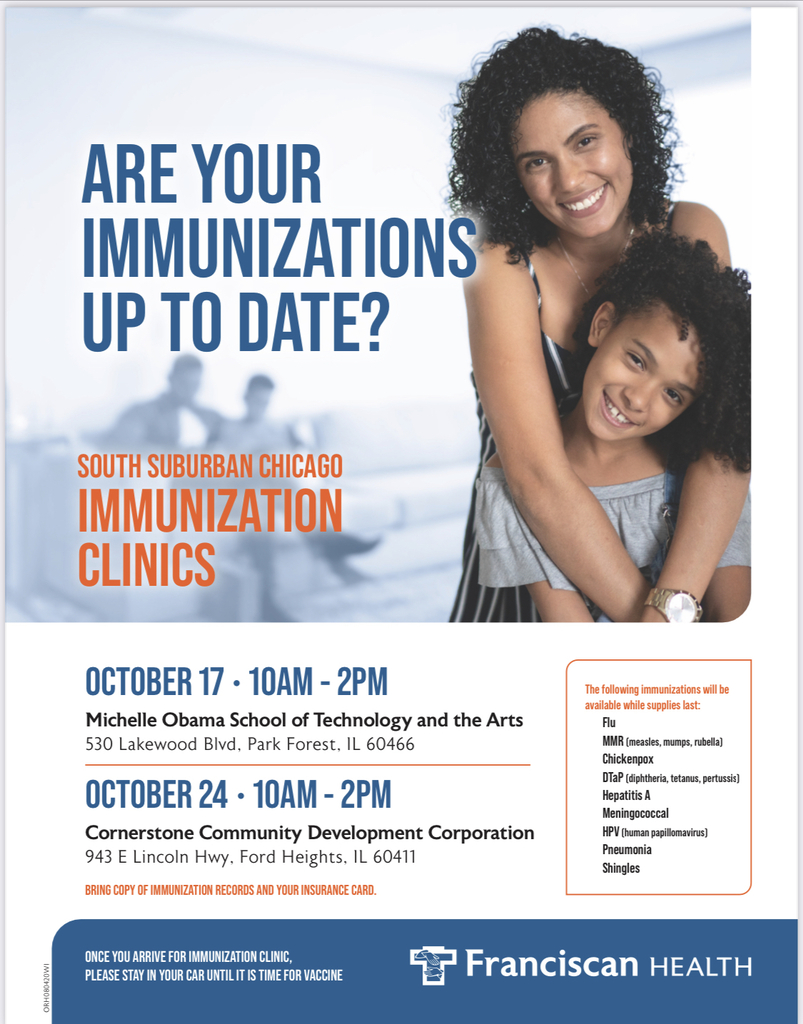 FREE Immunization Clinic offered this Saturday, October 17th from 10:00 a.m. until 2:00 p.m. We have partnered with Franciscan Health for this event. Flu Shots will be available. Bring a copy of your child's immunization records and your insurance card.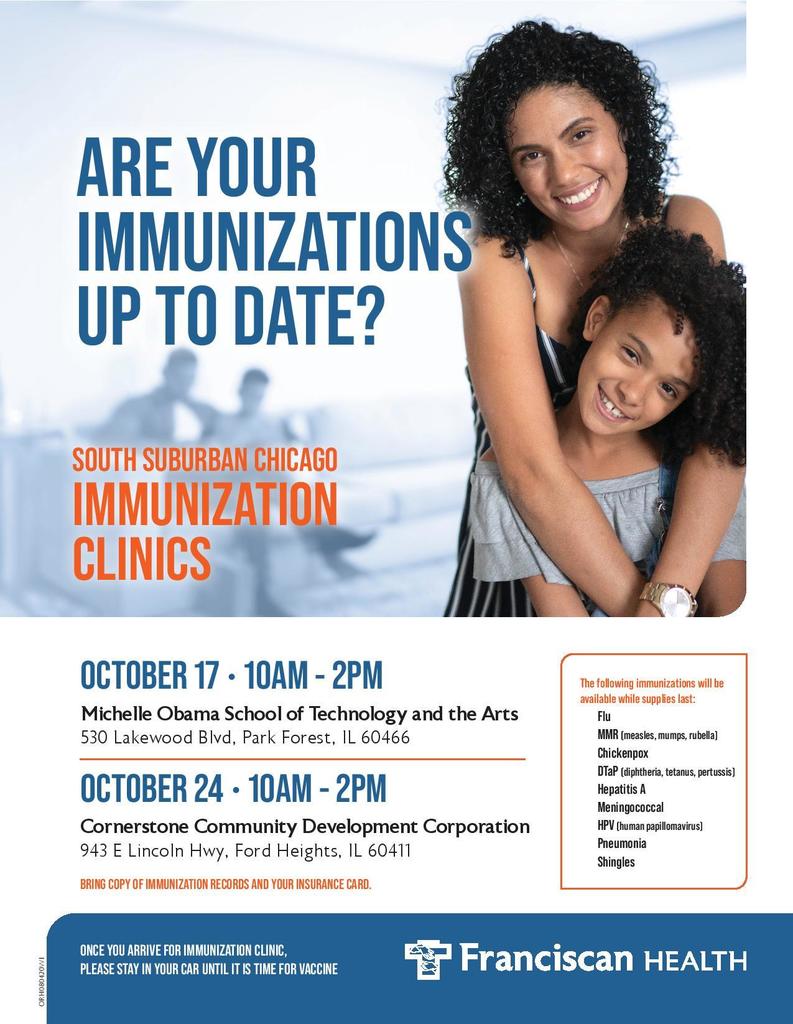 Hello. This is School District 163. This is a reminder there is no school on October 12th observing Columbus Day. School will resume Tuesday, October 13th.