Good morning District 163 Family! The Park Forest Police Department is proud to be hosting an Autism Summit to bring together families of autism, local service providers and law enforcement to create a collaboration of communication and improved public safety services for families of autism, taking place on Saturday, April 17, 2021 at Freedom Hall in Park Forest. Registration is limited to allow for social distancing, and safety protocols in place at the time will be followed. In addition to information presented and discussions, there will be giveaways for all who attend. Attendees do not have to be Park Forest residents. Register at
https://www.redcap.ihrp.uic.edu/surveys/?s=9APR8RLFAF

We are out here having fun! There is till time to join in the fun!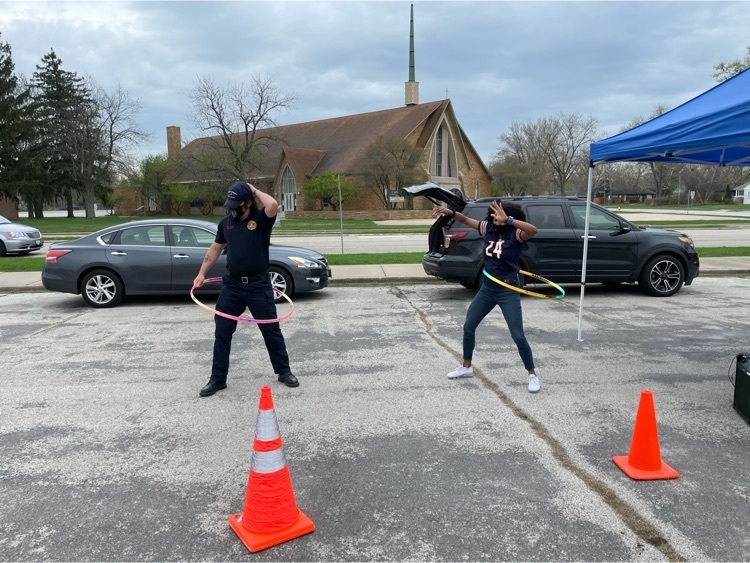 We are out here waiting for you! Village Hall Parking Lot until 1pm!!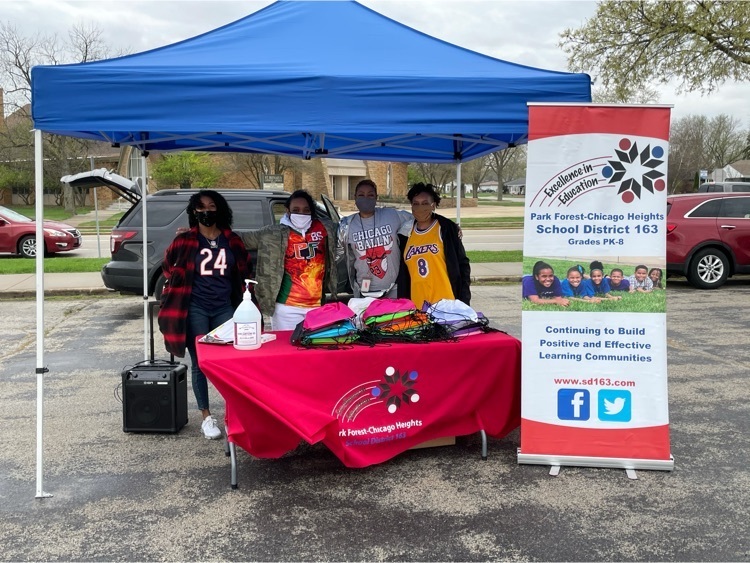 Don't forget to come out tomorrow for the drive-thru giveaway. We will be outside of Village Hall from 10am-1pm See you there!

Don't forget to join us this Saturday, April 10th at Village Hall for a great drive-thru giveaway! The fun begins at 10 a.m.! We hope to see you there!

From our District 163 family to yours. We wish you a wonderful day!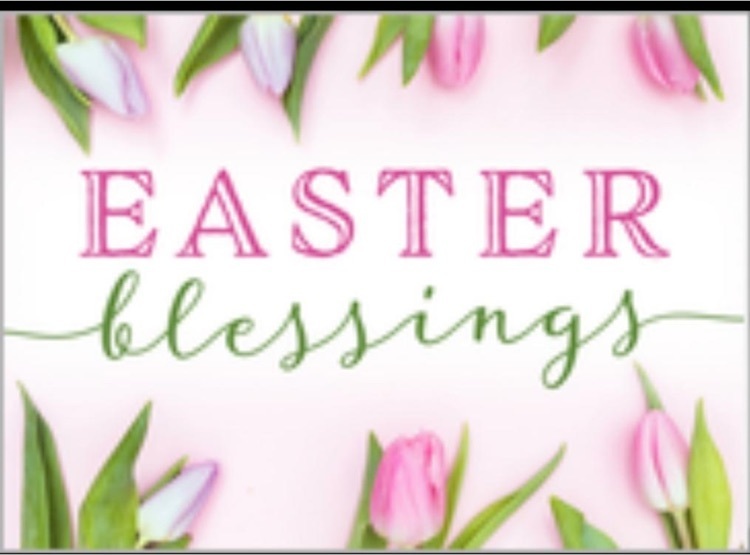 Hello SD 163 Families! Please see flyer for more details about our Kindergarten Registration 2021-22! #elevatingexcellence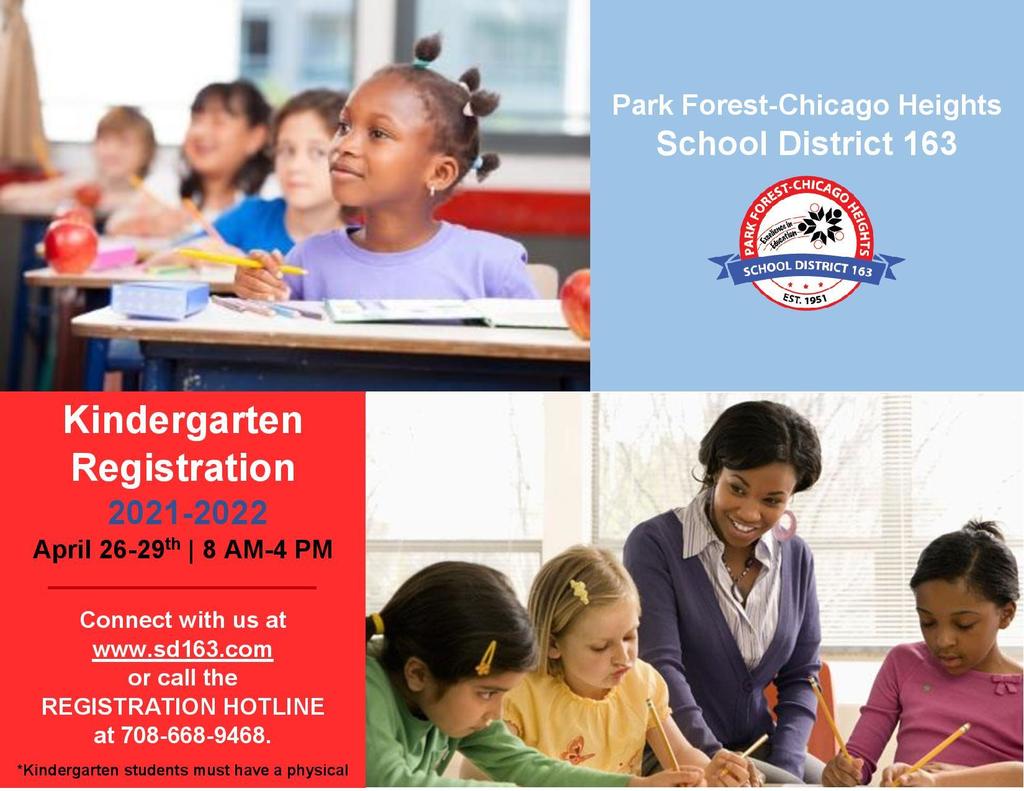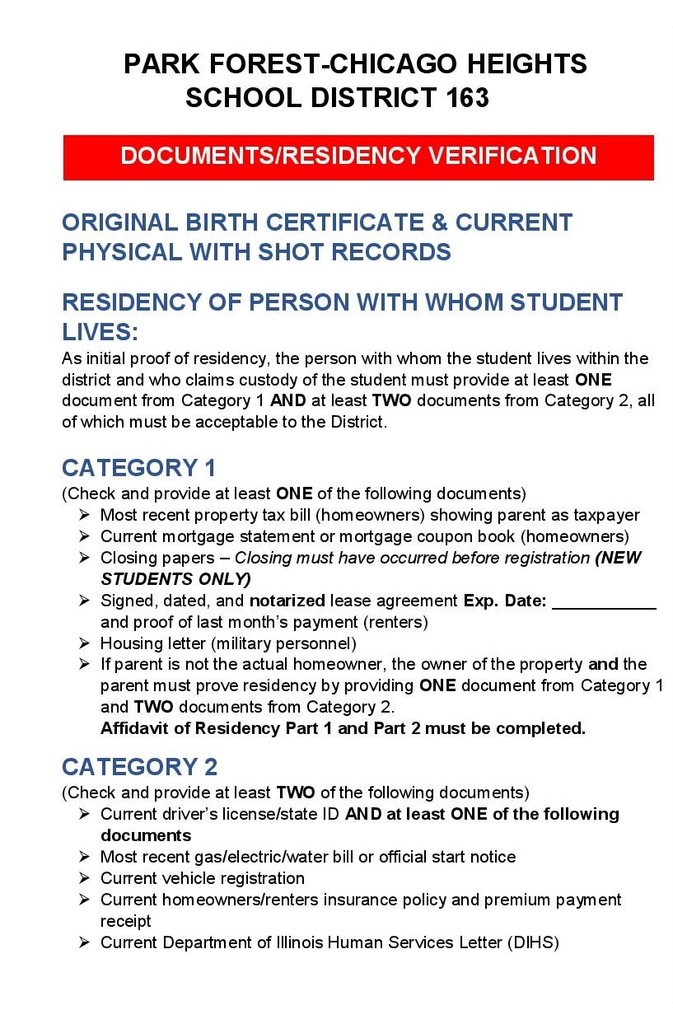 Hello SD 163 Families, Please see flyer for more details about the Community Event happening April 10, 2021 from 10am-1pm!

Hello, this is a reminder from School District 163. There is NO SCHOOL April 2nd- 9th for our Spring Break. School will resume Monday, April 12th. Enjoy!

Hello SD 163 Families. Please click the link to access the BOE Meeting Special Session:
https://5il.co/qv31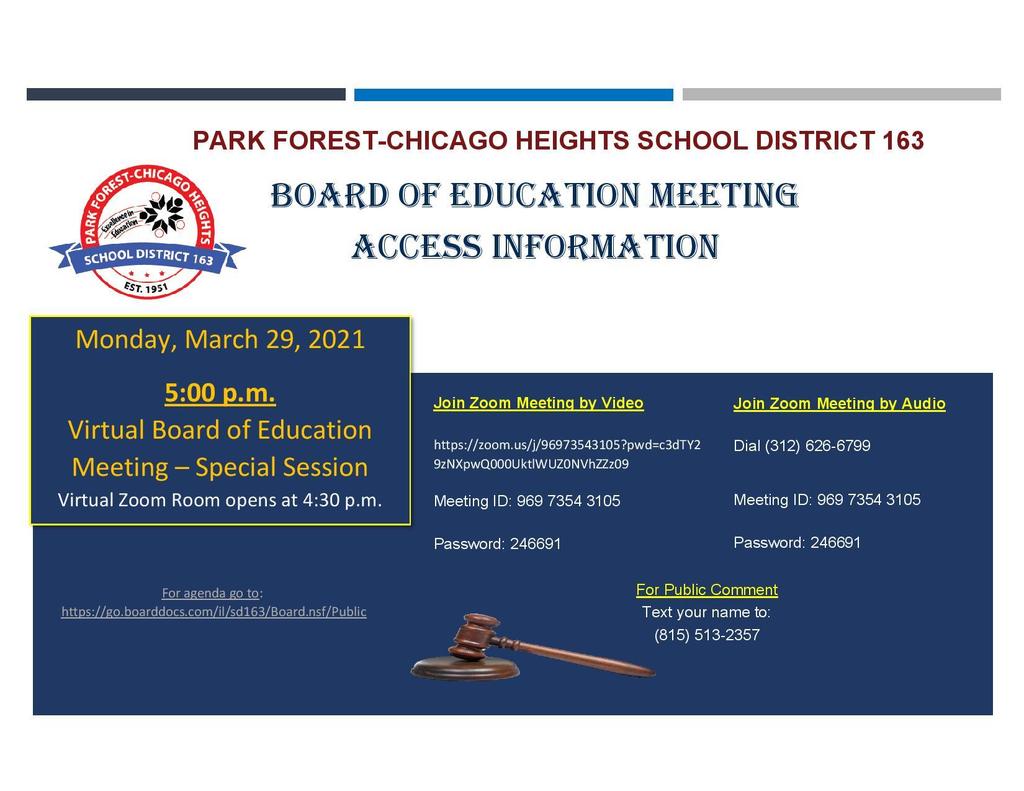 We are looking for a District Van Driver! Please see flyer for licensure requirements.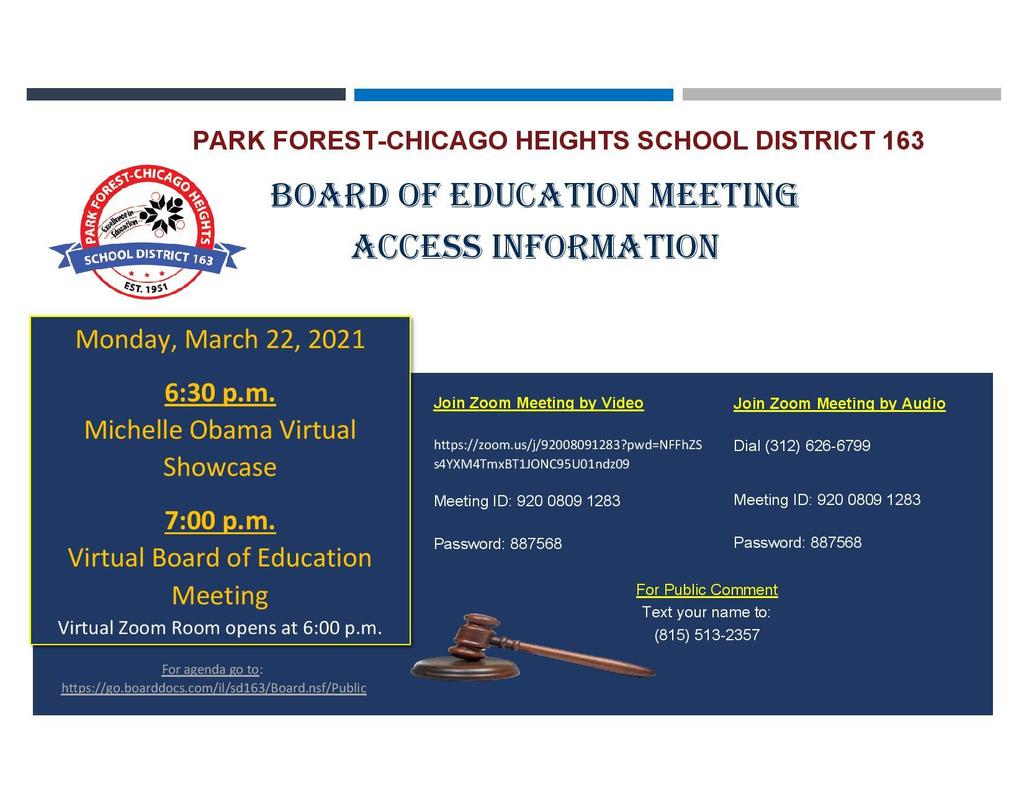 Thanks to our XSTEAM team and Board Member Randall White for supporting our after school program drive through!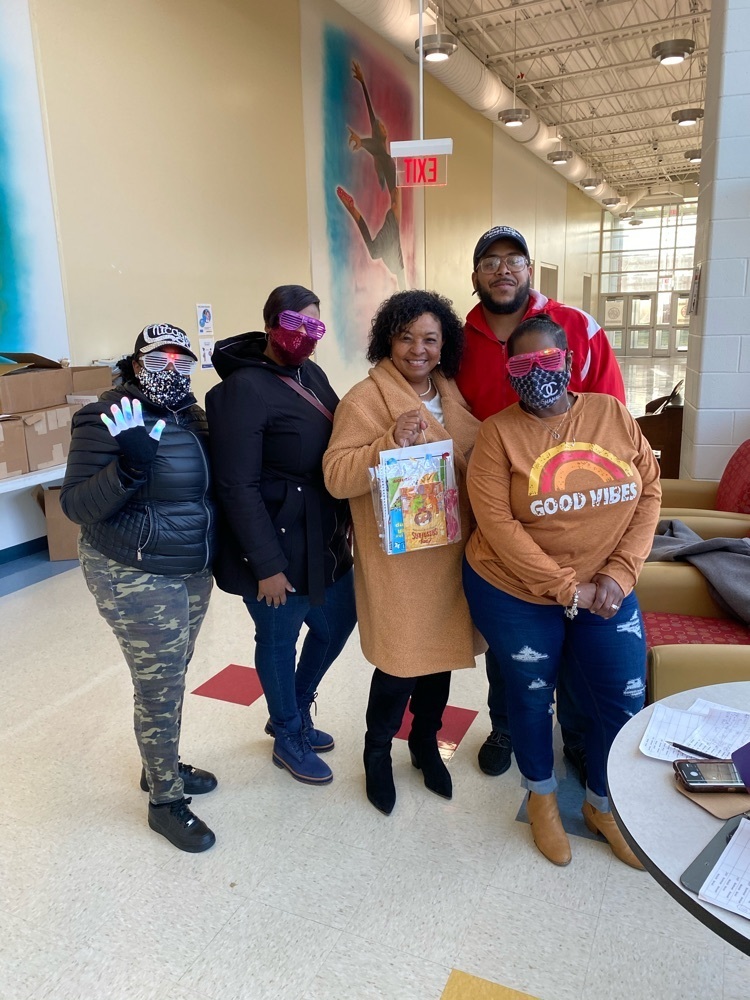 Hello SD 163 Community! See picture for more details!

Rich Township High School District 227 will hold its Parent University virtually this year on Saturday, March 27, 2021 from 9:00 a.m. to 12:00 p.m. The theme will be "Empowering Parents During a Pandemic." Some of the session topics will include Bridging COVID Academic Losses and Instructional Technology. For a complete list of the sessions offered and to register, please use the link below:
https://forms.gle/tDCtB7grDdenTTZs6
The deadline to register is March 22, 2021. The zoom link will be sent to parents who have rsvp'd after registration closes.



We are looking for a part time van assistant to start right away! Apply online at
www.SD163.com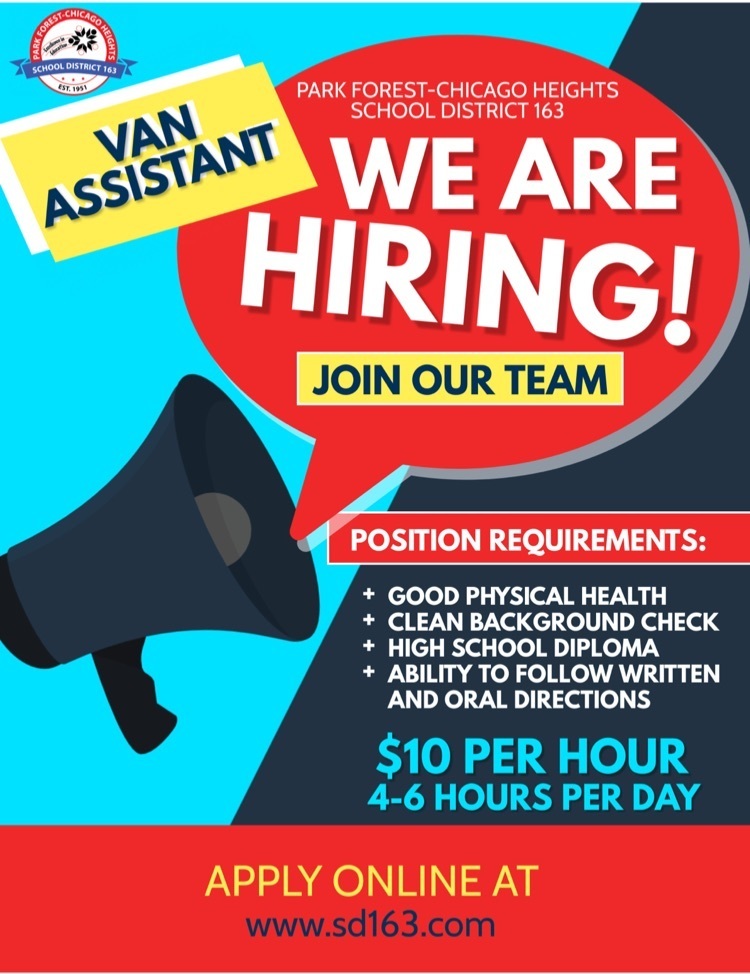 Hello SD 163 Families. Friday, March 12th, is a 12:30 Early Dismissal Day. All students will log on at 8:15 a.m. Students will be dismissed at 12:30 p.m. There will be no afternoon pre-kindergarten classes.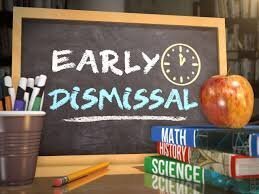 Good Evening District 163 families, Family Engagement and Enrichment will be hosting a Live Parent University ZOOM entitled, "SPARK Digital Scheduler," with 8th grade Ambassador Co-Host Darius Kennedy and Adenike Oke on Wednesday, March 10, 2021 at 6:30 p.m. So, come join a winning team of Ambassadors and parents that are Elevating Excellence and learn how to simplify your busy life with Google digital scheduling made easy! For more information and the ZOOM link, check out our district website or email Ms. Renee @
rhawthorne@sd163.com
Thanks