Pictured below are a couple of students from Ms. Davis's class enjoying cantaloupe today. #FreshFruitsProgram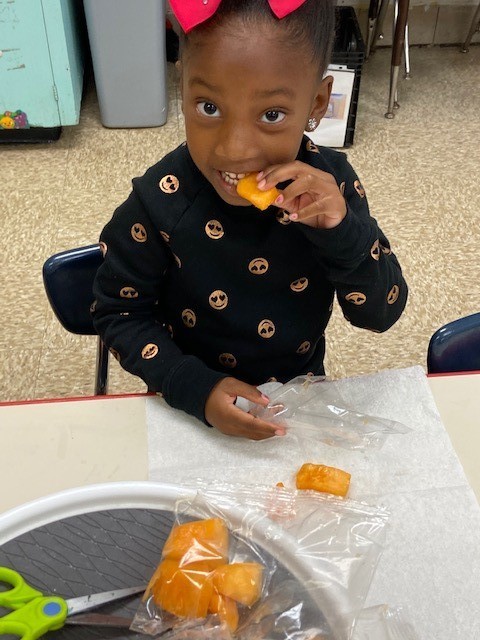 Ms. Malinis's class is enjoying reading to others at school. #LearnersTodayLeadersTomorrow #ElevatingExcellenceInAllWeDo
Ms. Renee and her team are preparing for Harvest Fest at Algonquin school on Oct. 30 from 4:00-5:00 PM. There will be an Escape room, Mouse Trap game,Taffy Apple making, Glow in the dark Slime, a costume contest and much more! Flyers are going home with students on Tuesday.
It is always a joy when students come to the Principal's office to showcase what they have been learning in school. Mrs. Rowland's students are learning fun poems that help them write their numbers. #elevatingexcellence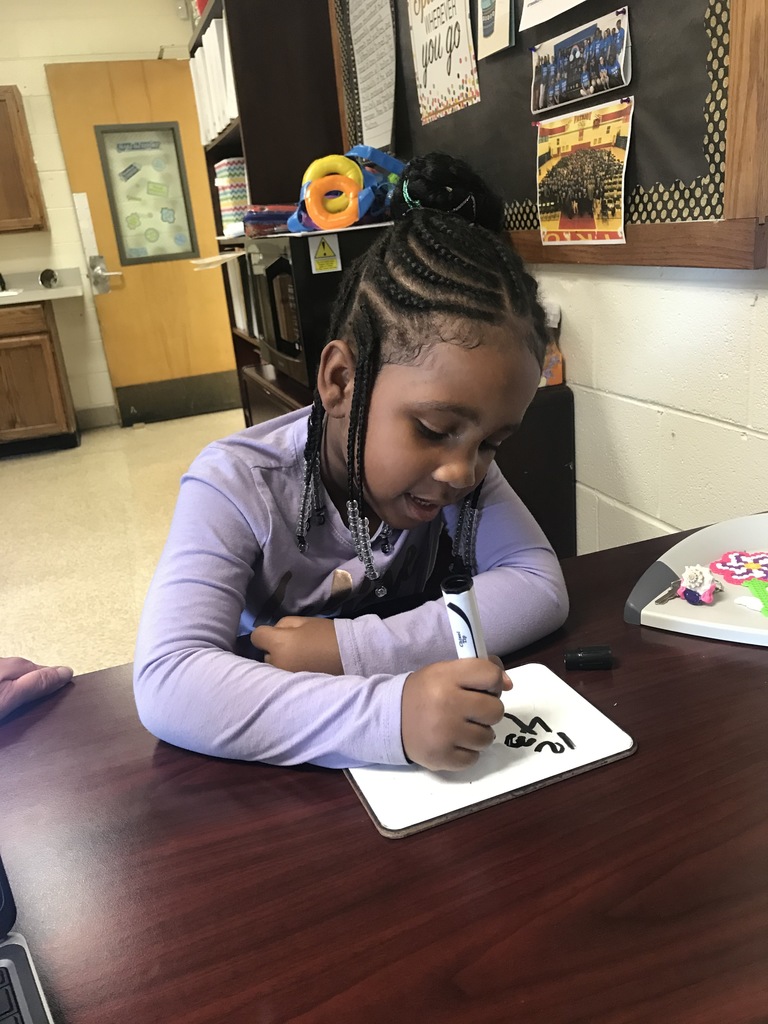 Families: Be sure to ask your child about trying kohlrabi today at school. Thanks to our new fruits and vegetables program, all students receive a fruit sample every Tuesday and vegetable sample every Thursday. #promotingnewfoods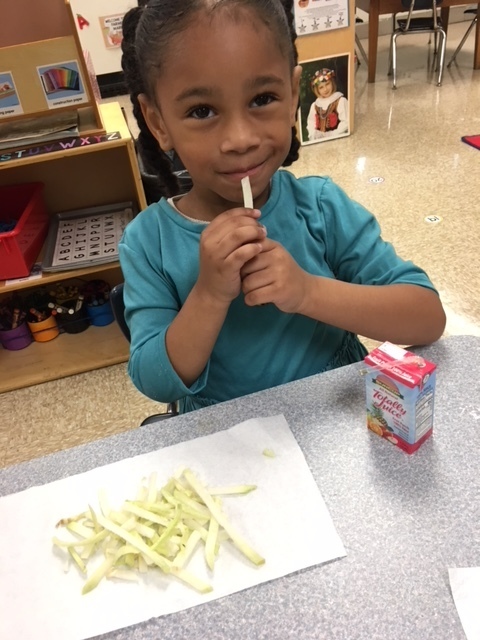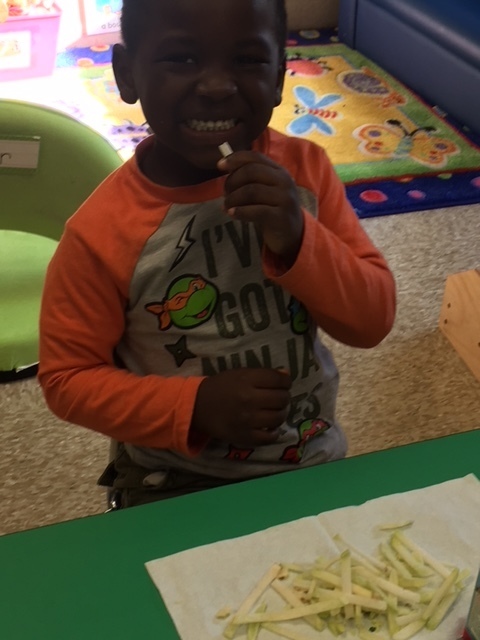 Algonquin's fall spirit week is coming up soon! Students, please join us for a fun week of pajamas, sports, costumes, and school colors the week of October 28-November 1. Show your school spirit.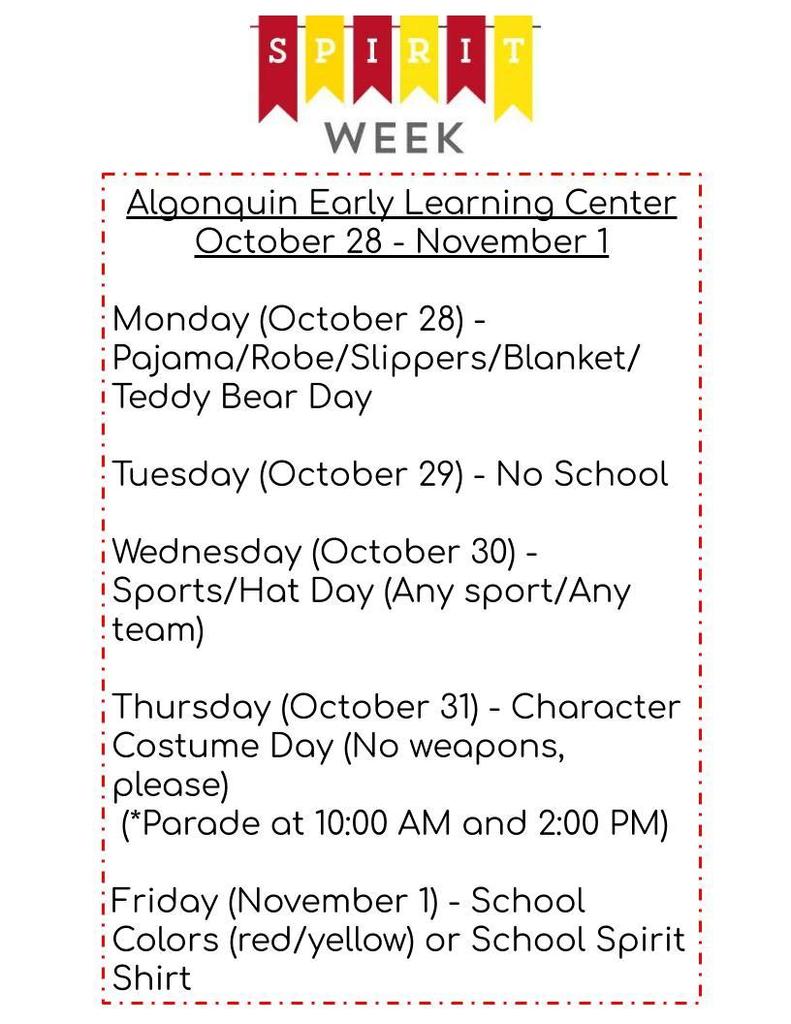 Join us on Thursday, October 31st at either 10:00 AM or 2:00 PM as the students at Algonquin go on a costume parade throughout the building. We look forward to seeing all of the awesome characters at the end of this month.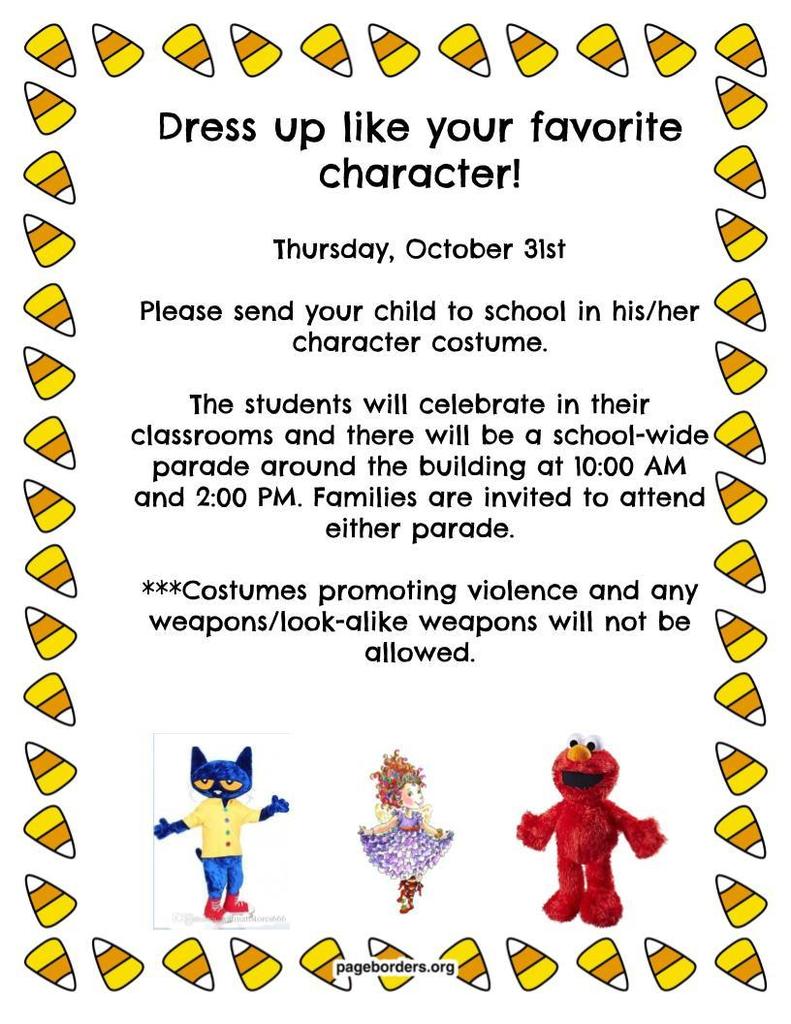 Remember that our first Early Childhood Network event is Tuesday night at 6:00 PM. We look forward to seeing you for an exciting evening.
Come out and join us for our first Early Childhood Network event on Tuesday, October 8th at 6:00 PM. All students in Preschool through third grade are invited to attend with their families.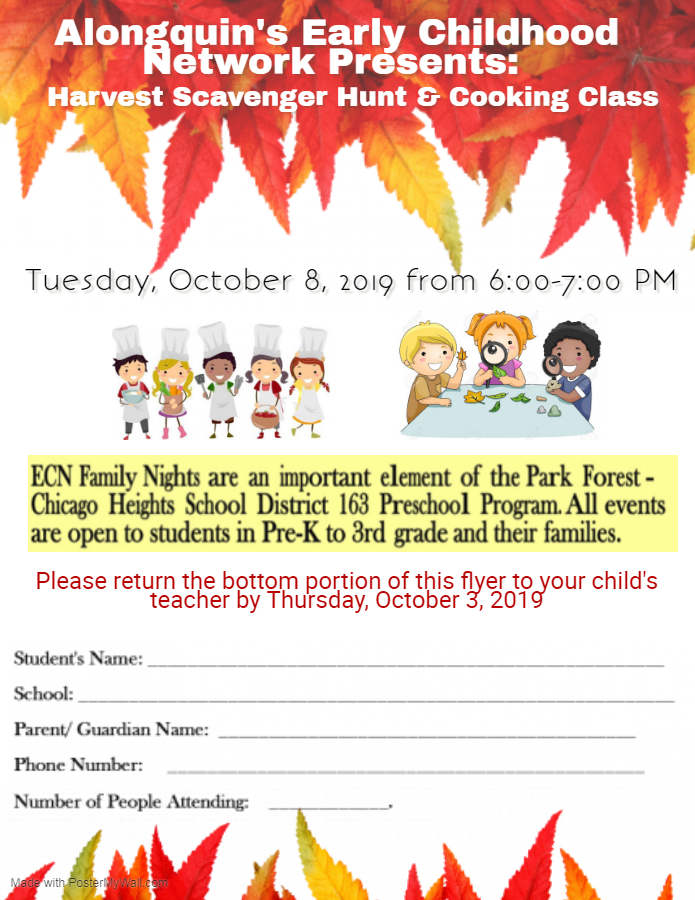 Thank you to Bernie's Book Bank for donating a bag of six books to every student at Algonquin. The students were excited to receive their new books. Check out a few pictures that captured students receiving their books.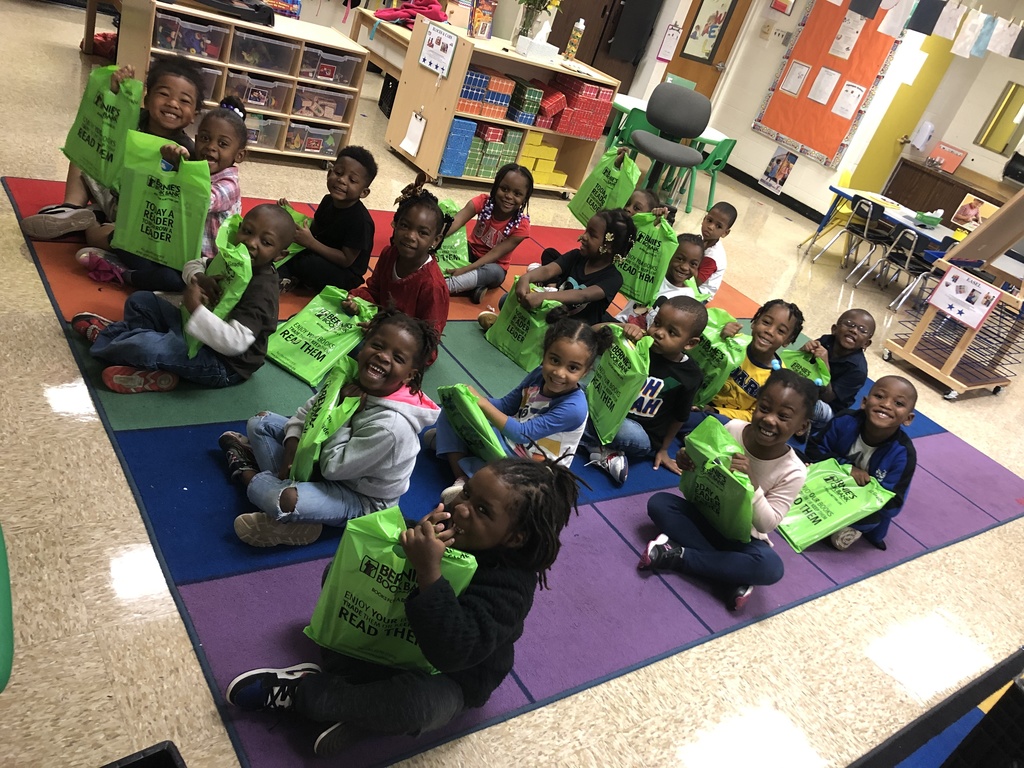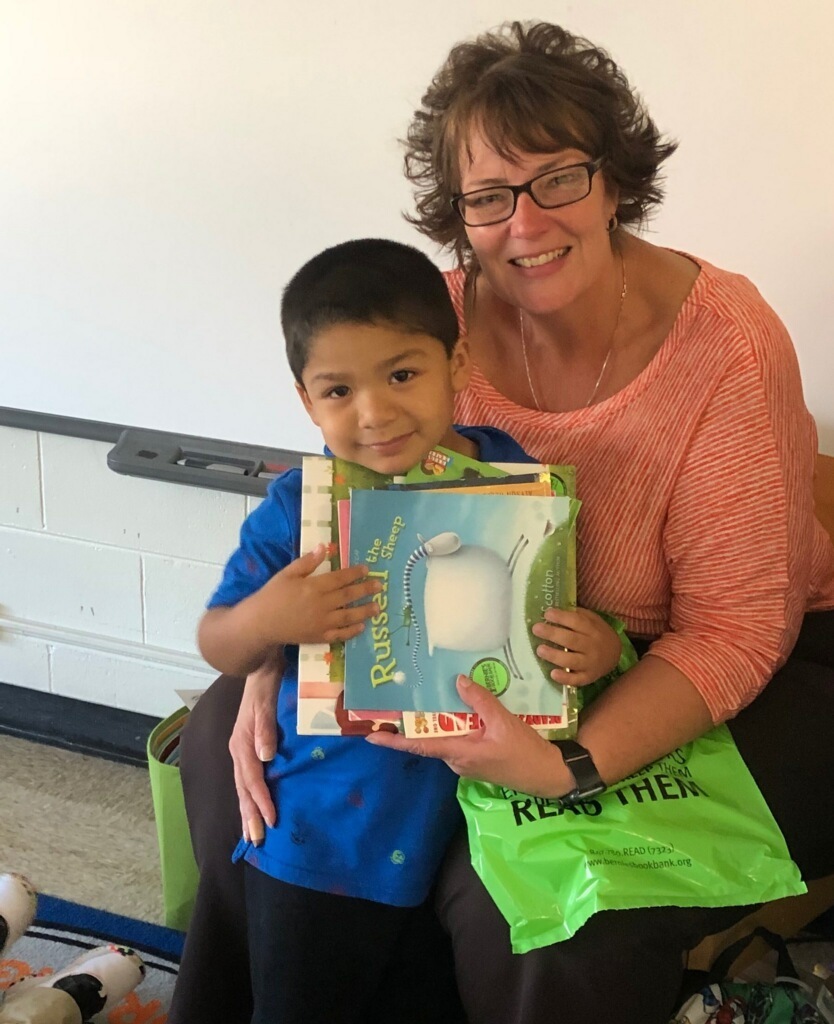 Families: Please join us for our first Family Playgroup of the school year tomorrow from either 9:30-10:30 AM or 1:30-2:30 PM. Families who attend will be able to participate in activities together, share a light snack, and be entered into a raffle for prizes. We hope to see you!
Please join us for our upcoming family evening event on Tuesday, October 8th from 6:00-7:00 PM.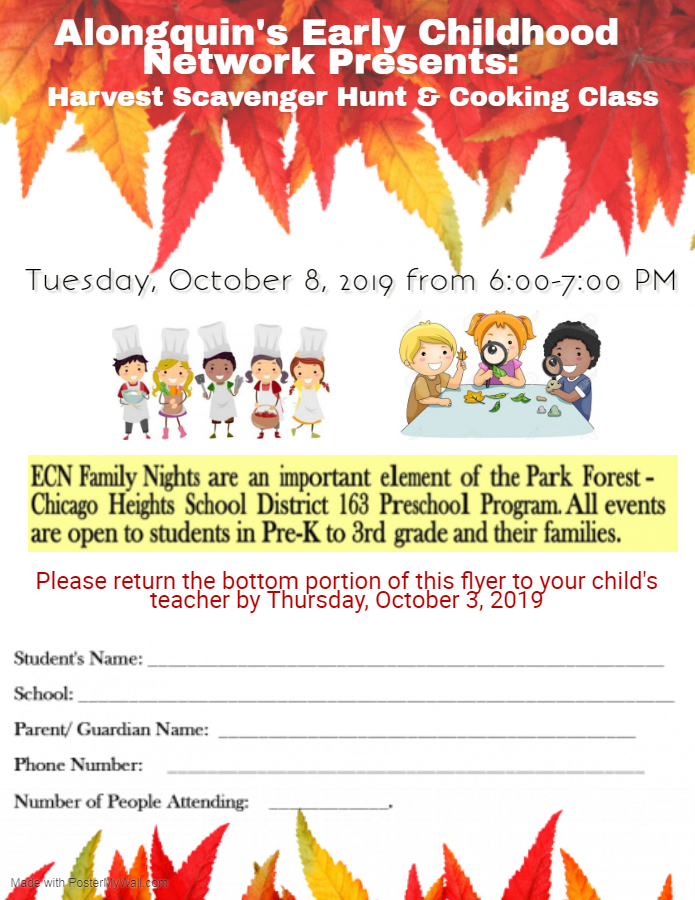 One of my most favorite times during the week is when I get to go into classrooms and read aloud to the students. #elevatingexcellence
Kudos to these students for recognizing the word "red" in a "read" sign in their classroom. Our preschoolers work hard each day. #elevatingexcellence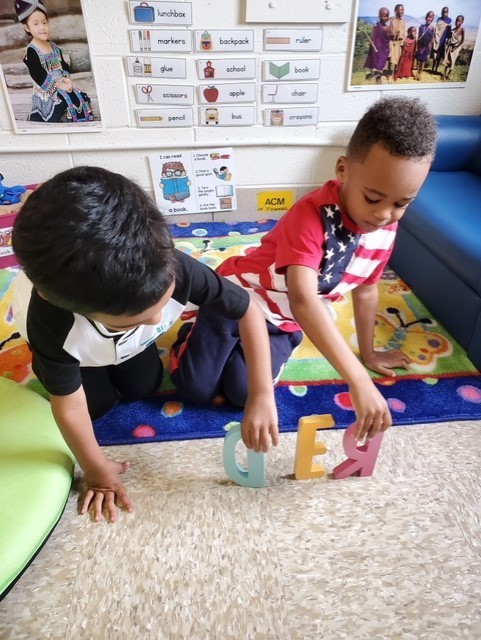 Thank you to all the families who came out to open house tonight at Algonquin. It was a pleasure spending time with each one of you. The winner for the raffle will be announced on Thursday. #elevatingexcellence
Algonquin Families: Remember to put our Open House on your calendar for next Wednesday, September 18th from 6:00-7:00 PM. While you are there, be sure to enter our raffle for the chance to win a prize. #elevatingexcellence #openhouse #welookforwardtoseeingyou
Congratulations to Ms. Foertsch's and Ms. Lendi's classes for having over 85% perfect attendance last week. #AttendanceMatters #KeepUpTheGreatWork #ElevatingExcellence
#AttendanceMatters - We are working towards a 95% or higher attendance rate. For all students who have a 95% or higher attendance rate for the month of September will be entered into a raffle to win a family prize. #elevatingexcellence
Families, click on the image below to read a brief article for parents on Executive Function. #elevatingexcellence Familias, haga clic en la imagen a continuación para leer un breve artículo para padres sobre la función ejecutiva.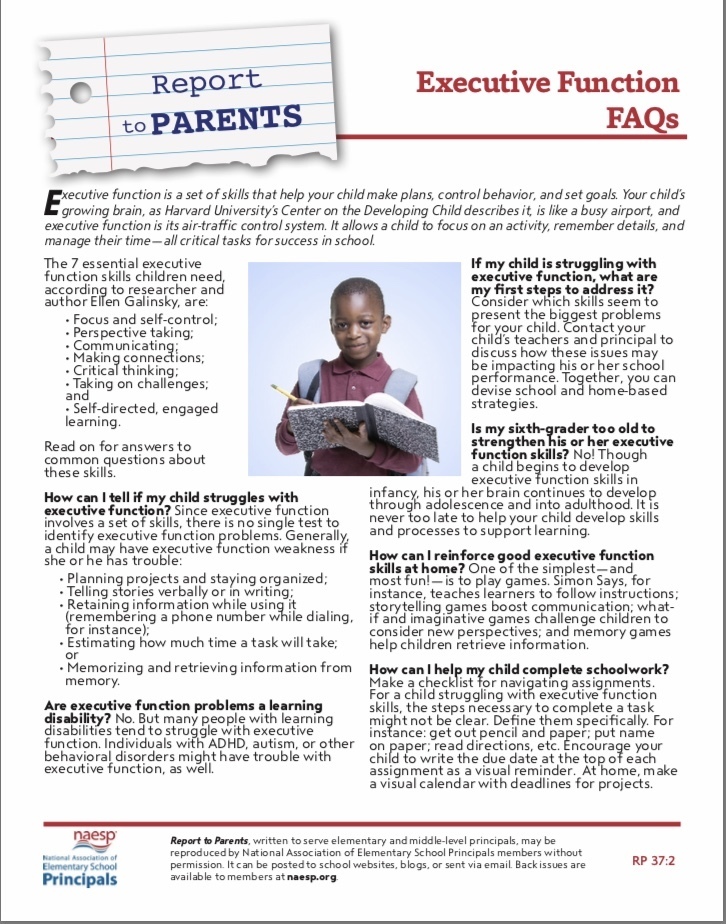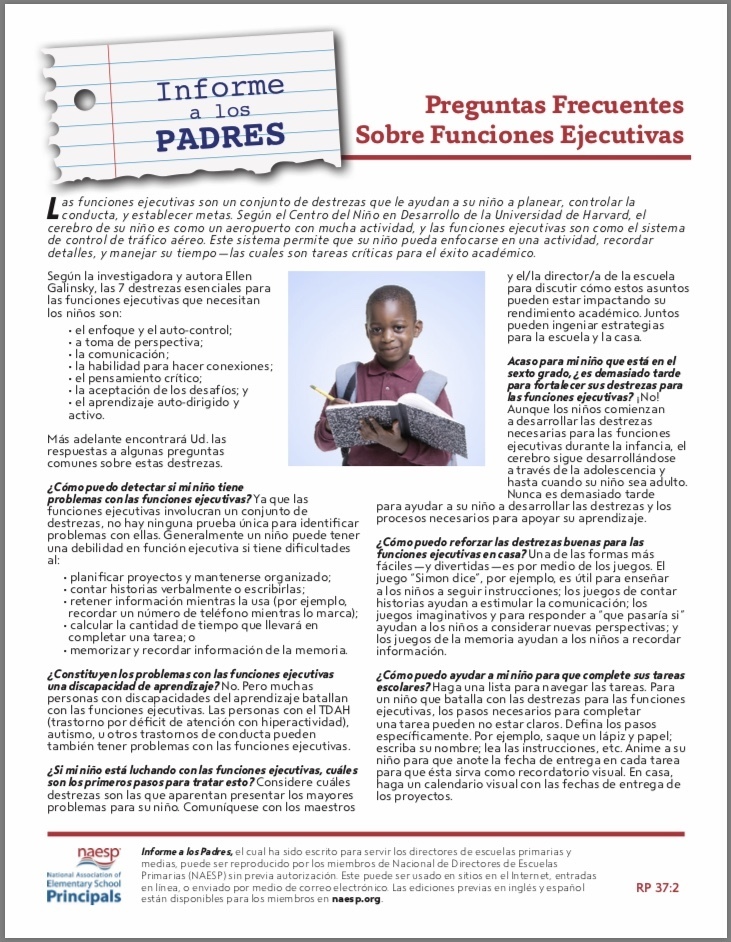 Kudos to the Algonquin staff for meeting the eligibility requirements for the ExceleRate Illinois Gold Circle of Quality for the second year in a row. #elevatingexcellence