We were seeing double on Thursday because it was "Twin Day" here at 21st Century!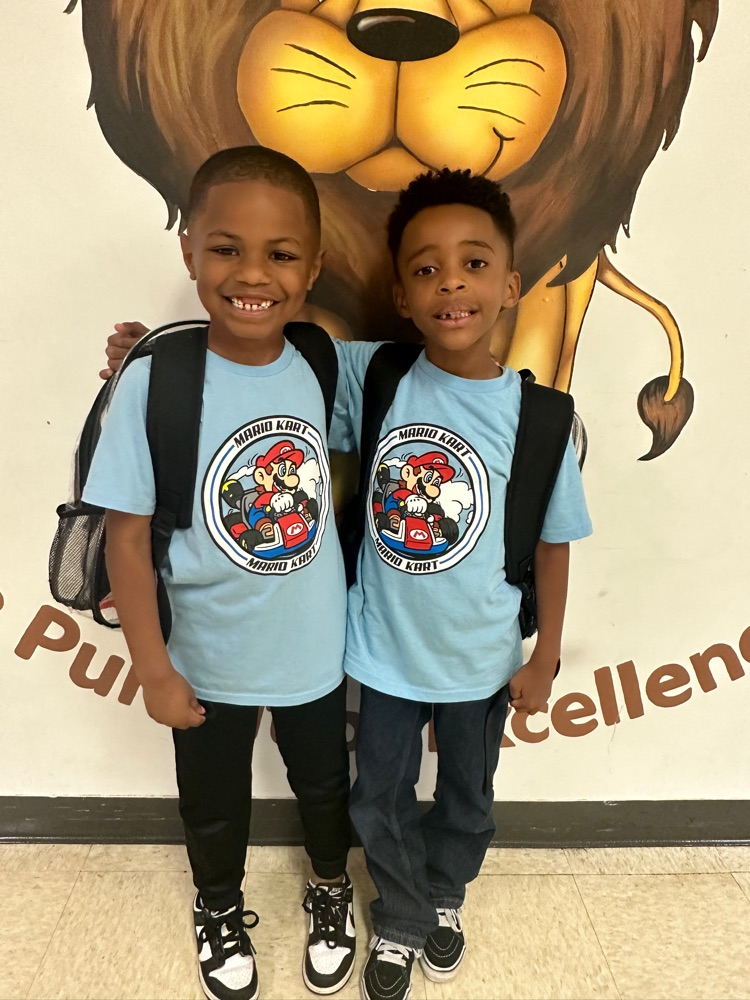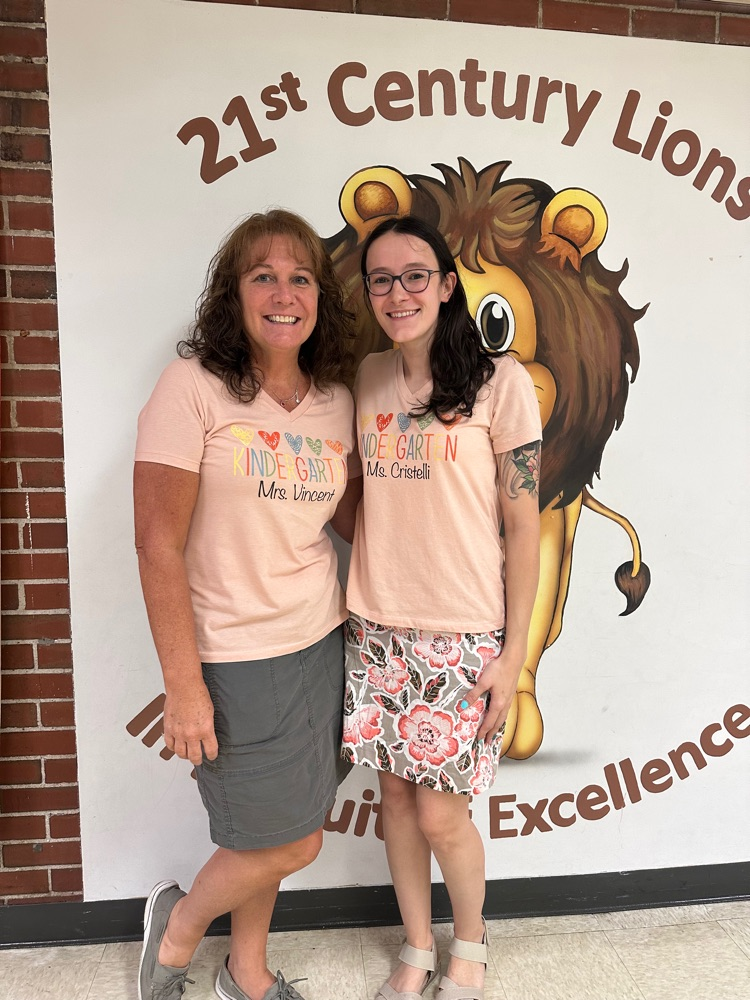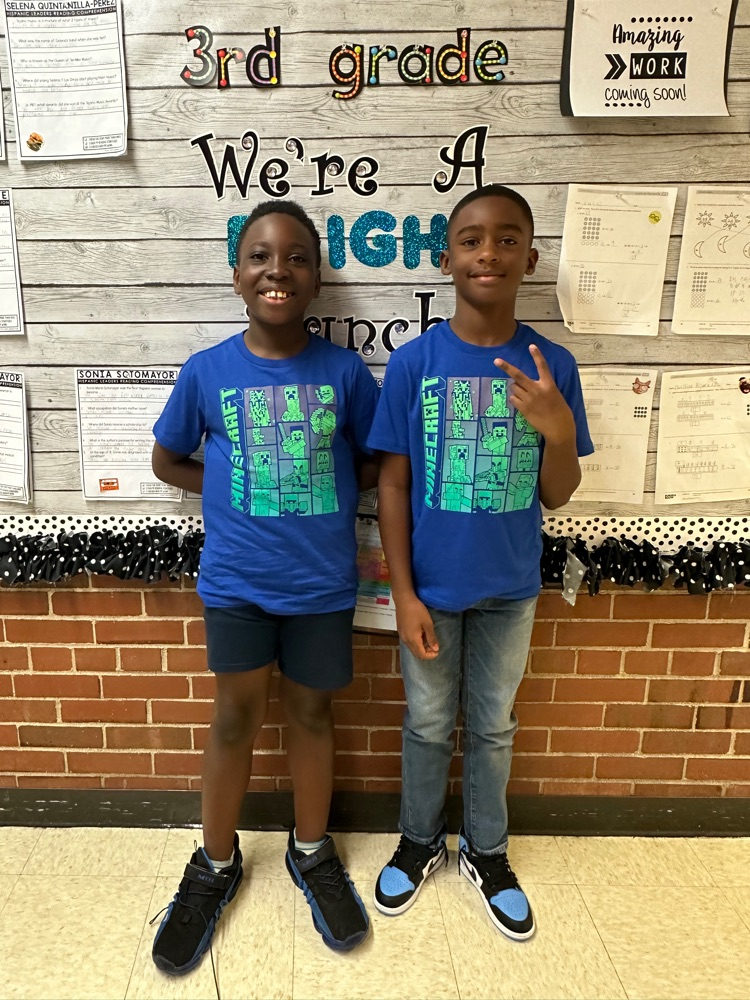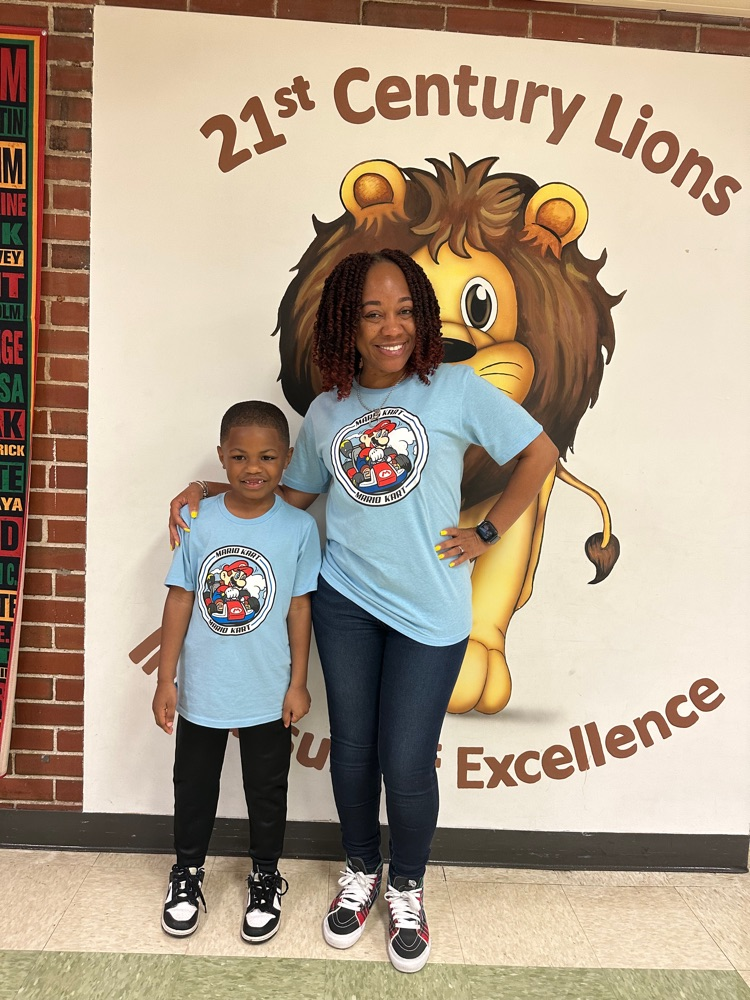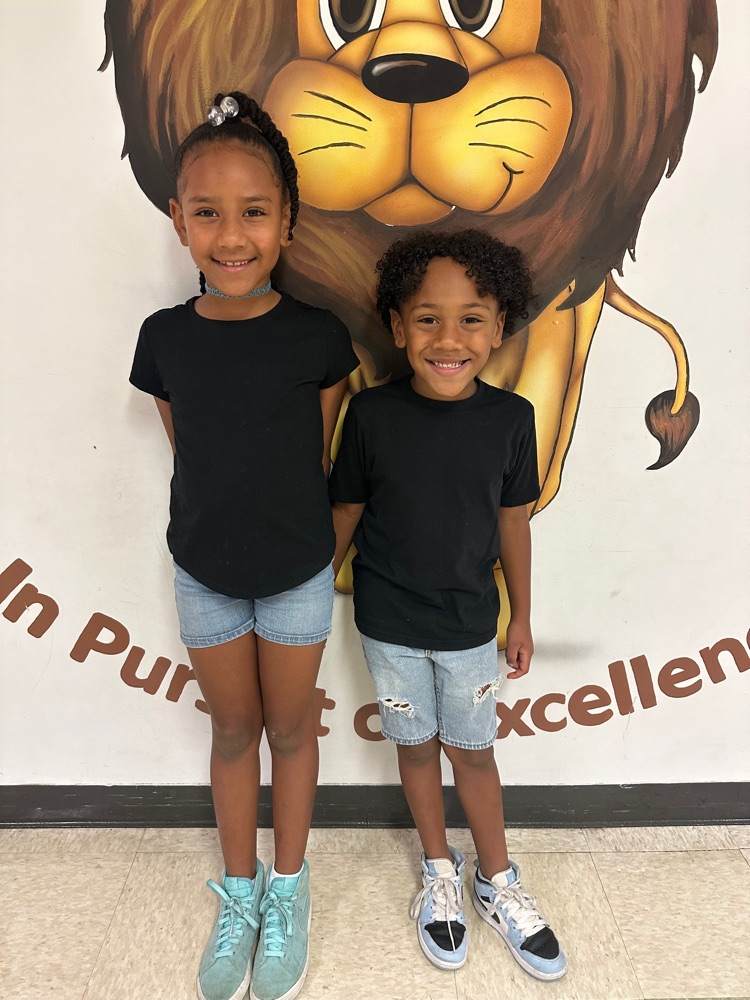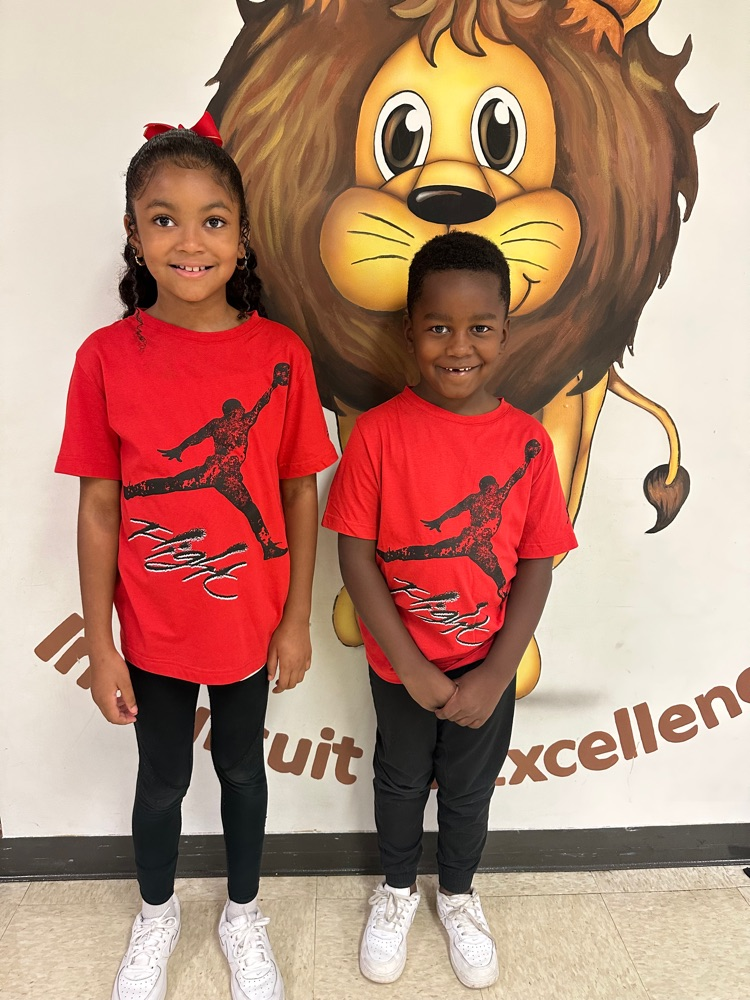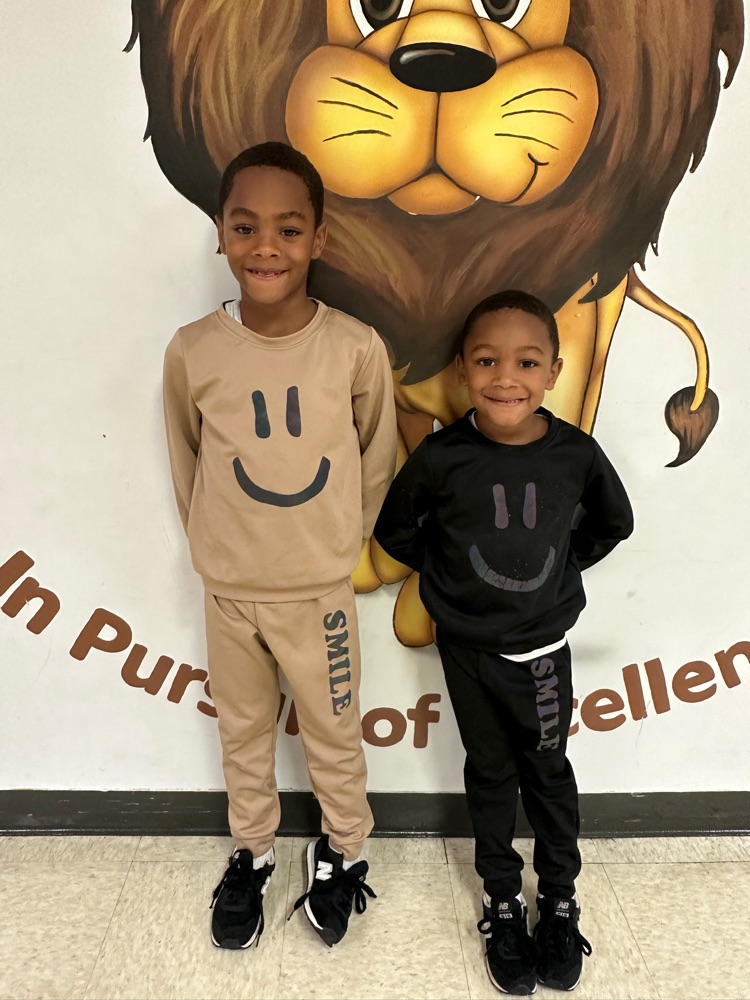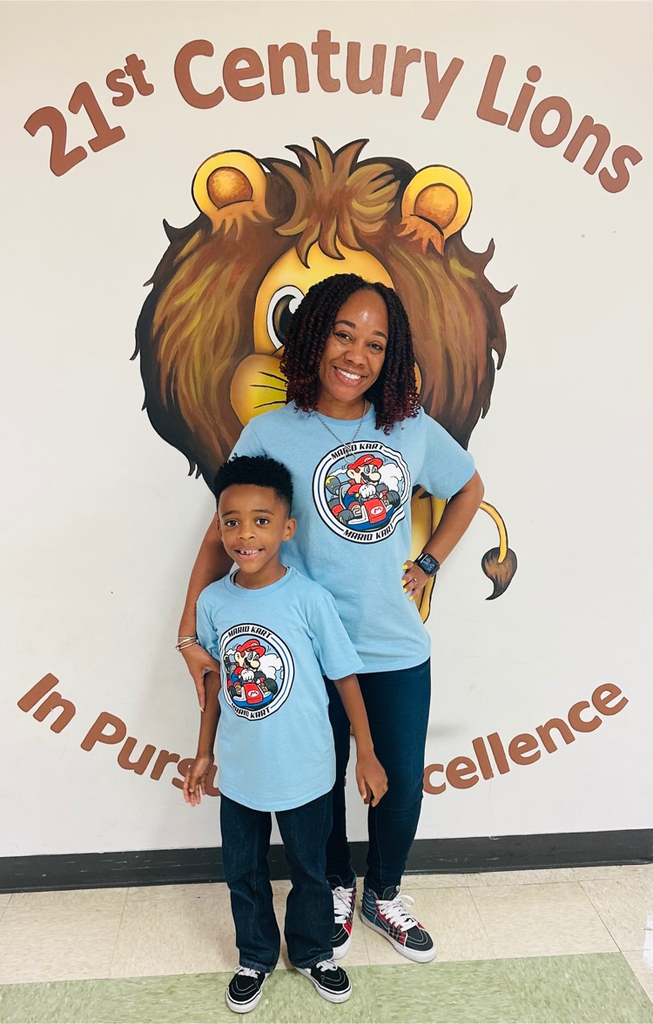 Hello 21st Century Families, Please join us for our 1st Student of the Month Assembly of the 2023-2024 School Year! The character trait for the month of August/September is Kindness. We're looking forward to celebrating our scholars who have demonstrated kindness to the staff & their peers. Hope to see you there!

We were seeing double on Thursday because it was "Twin Day" here at 21st Century!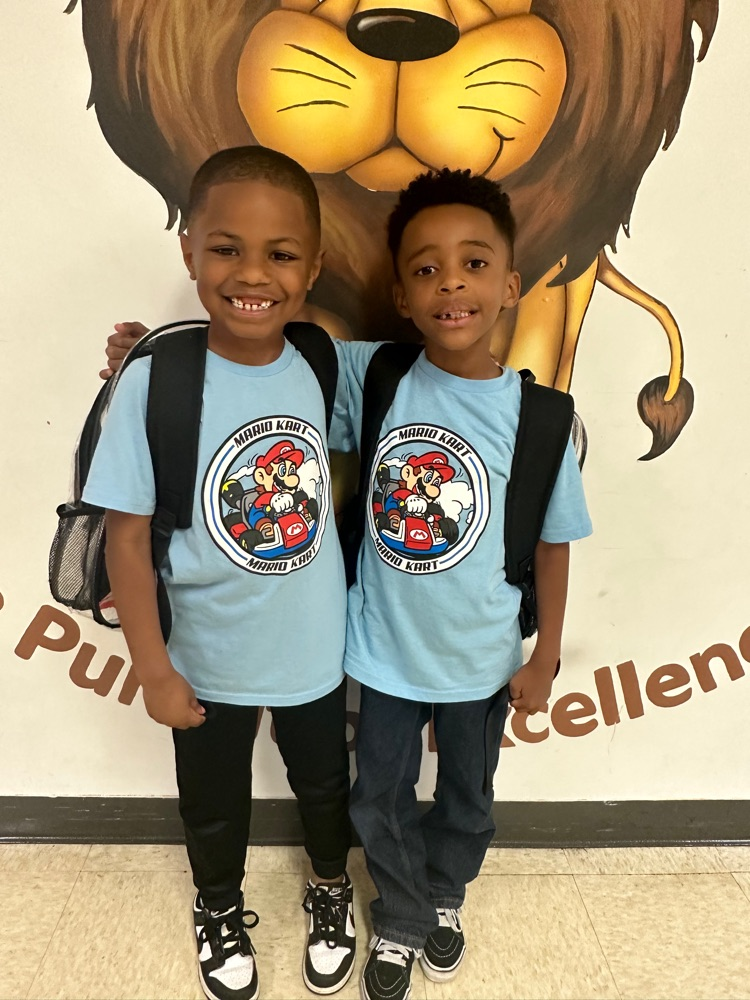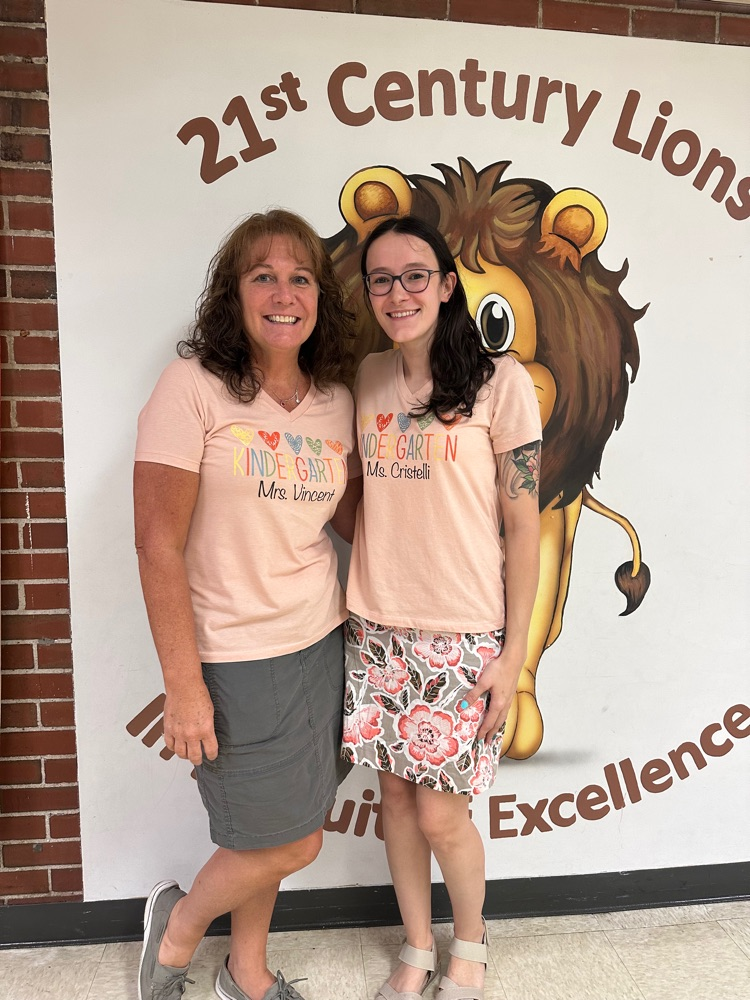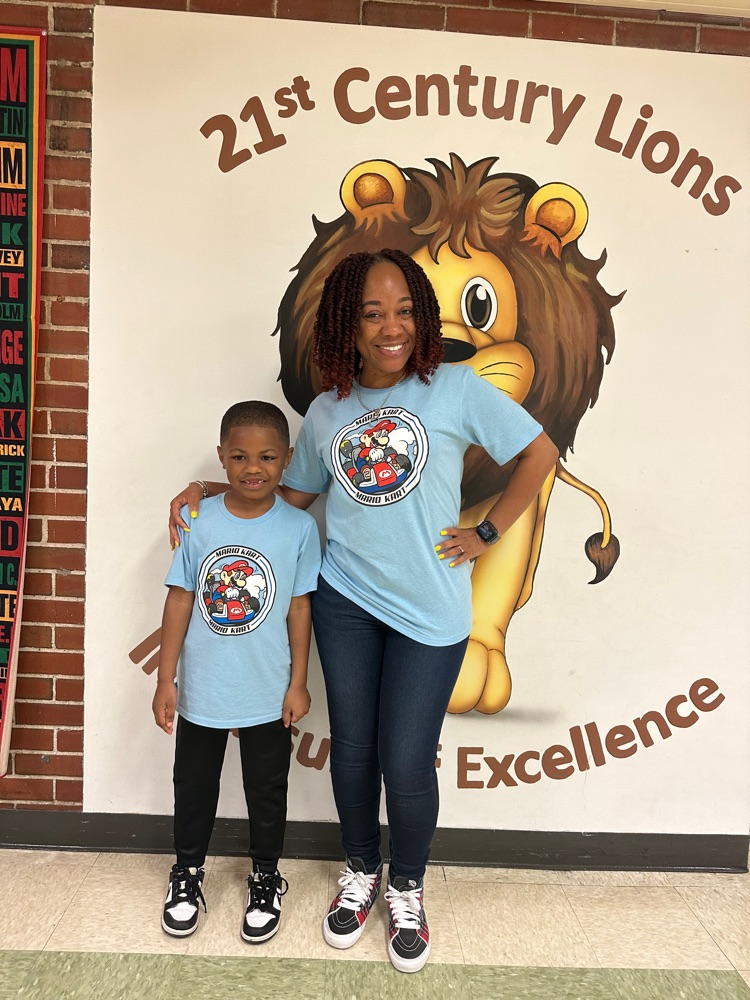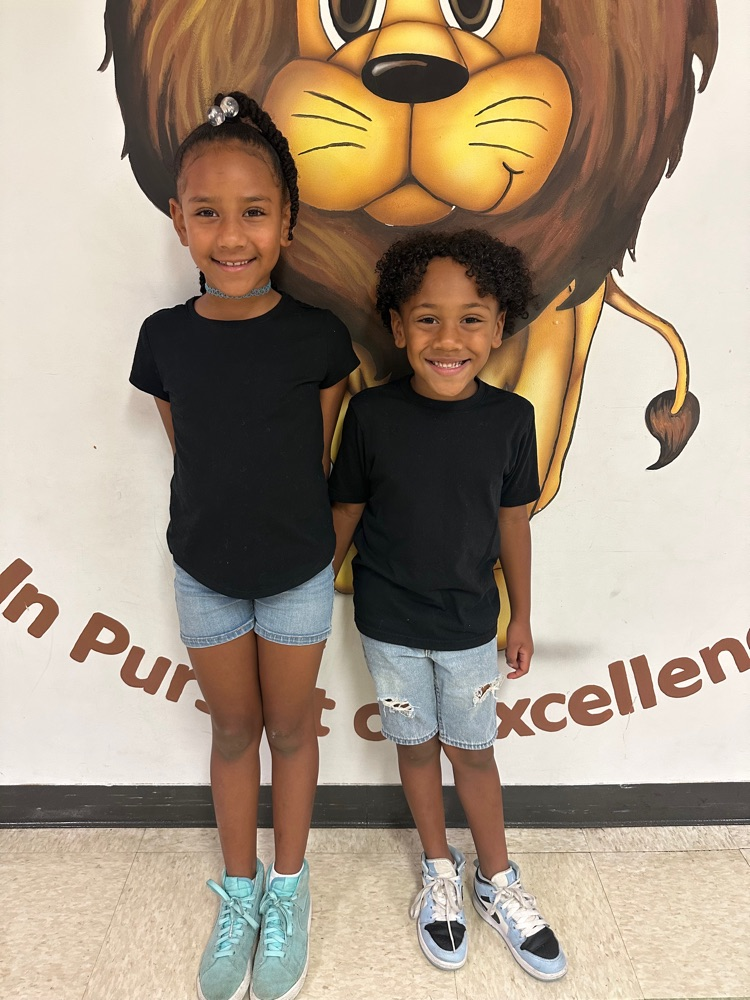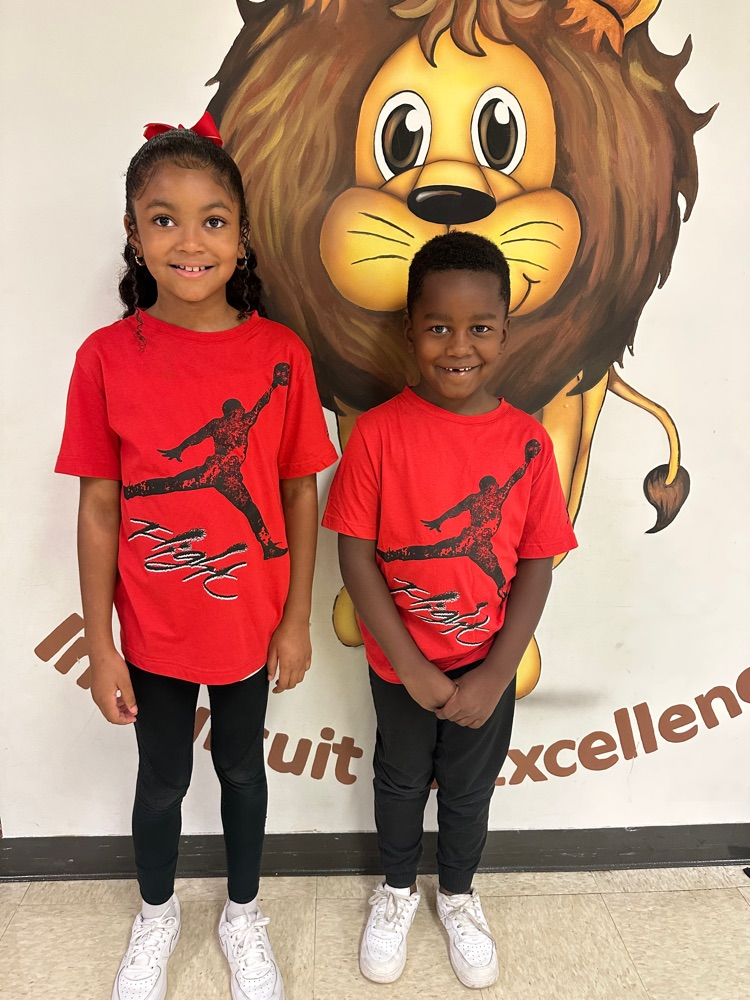 We ended Spirit Week with Favorite Book Day! Our scholars brought their favorite book to school & some even read a snippet from their favorite book to the staff! Way to go scholars!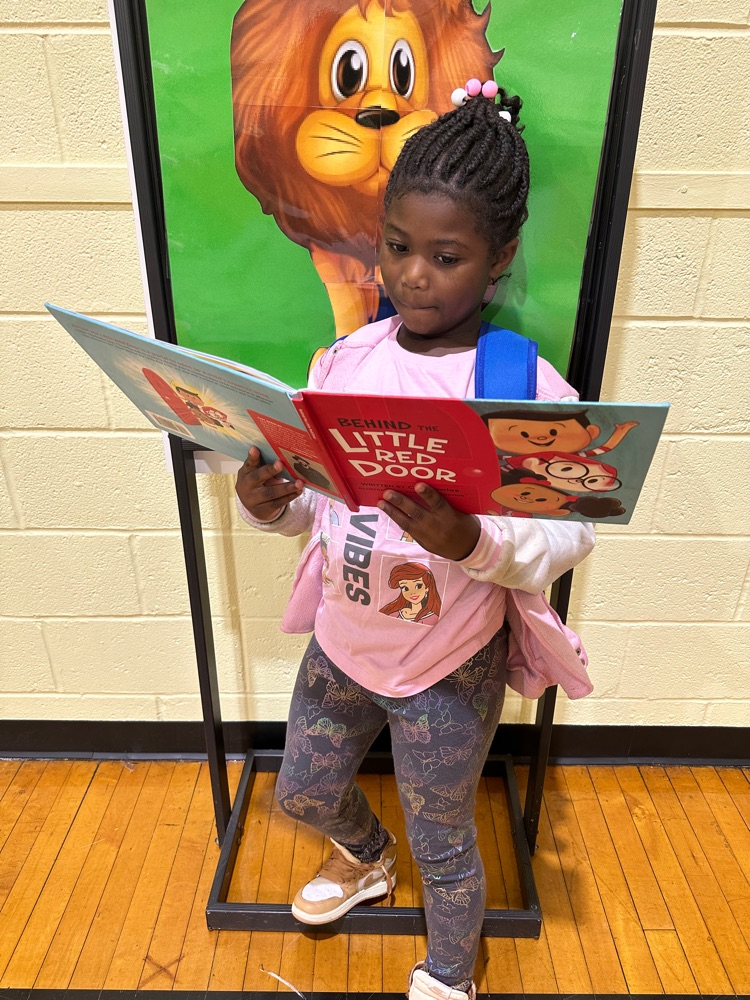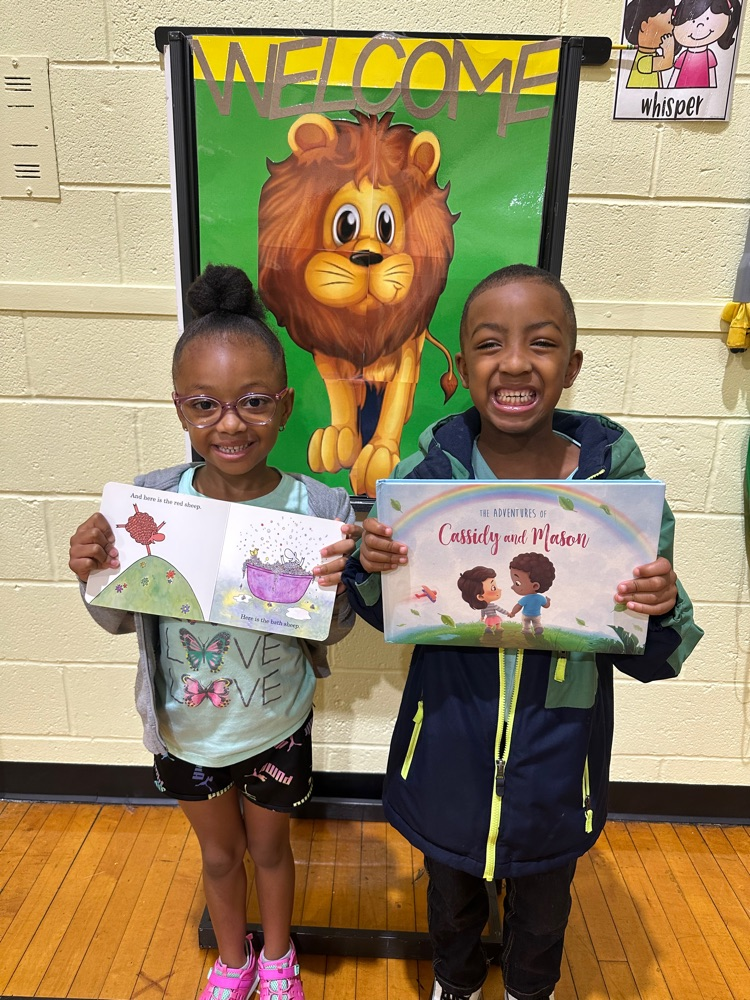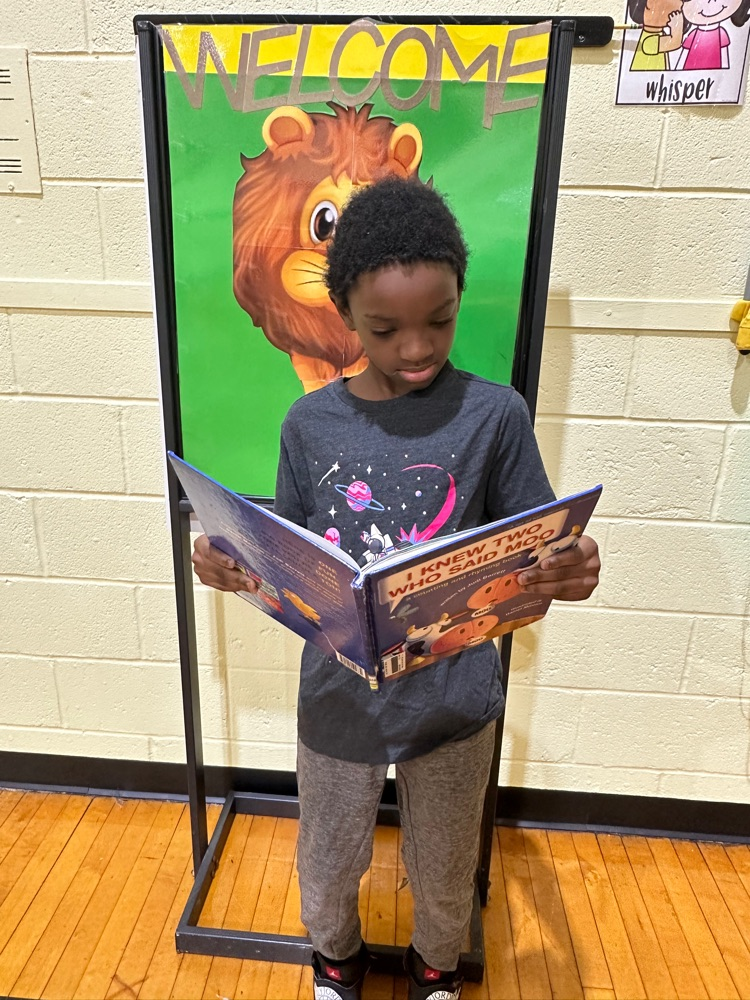 Spirit Week is off to a great start here at 21st Century! Yesterday was Motivation Monday! Look at our scholars rocking their shirts with words that motivate themselves & others!!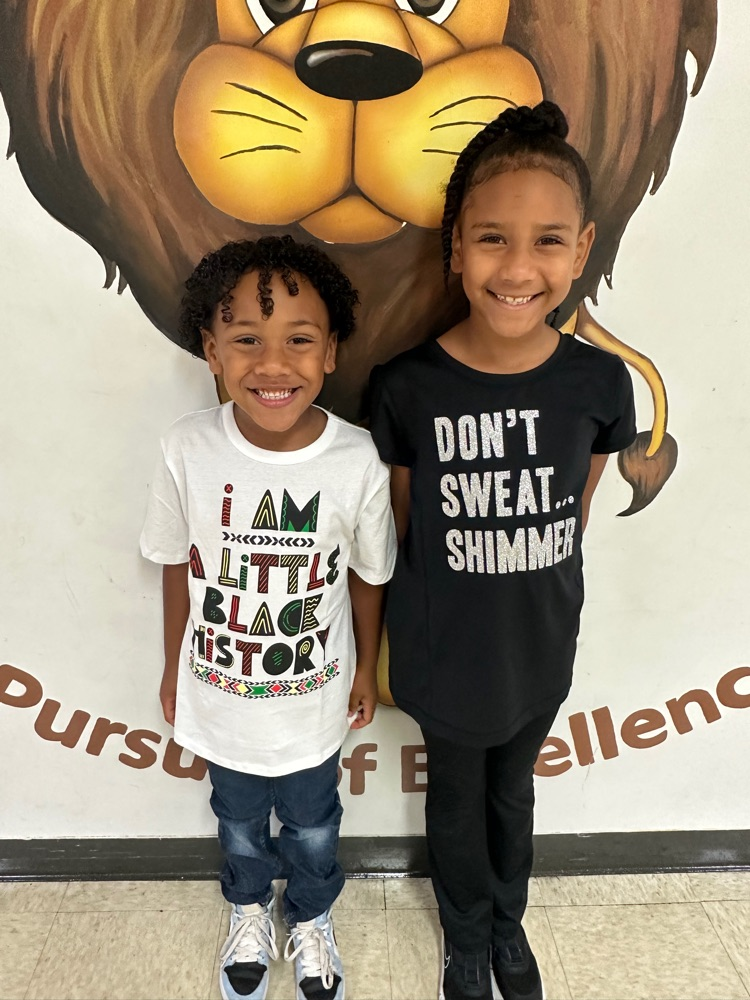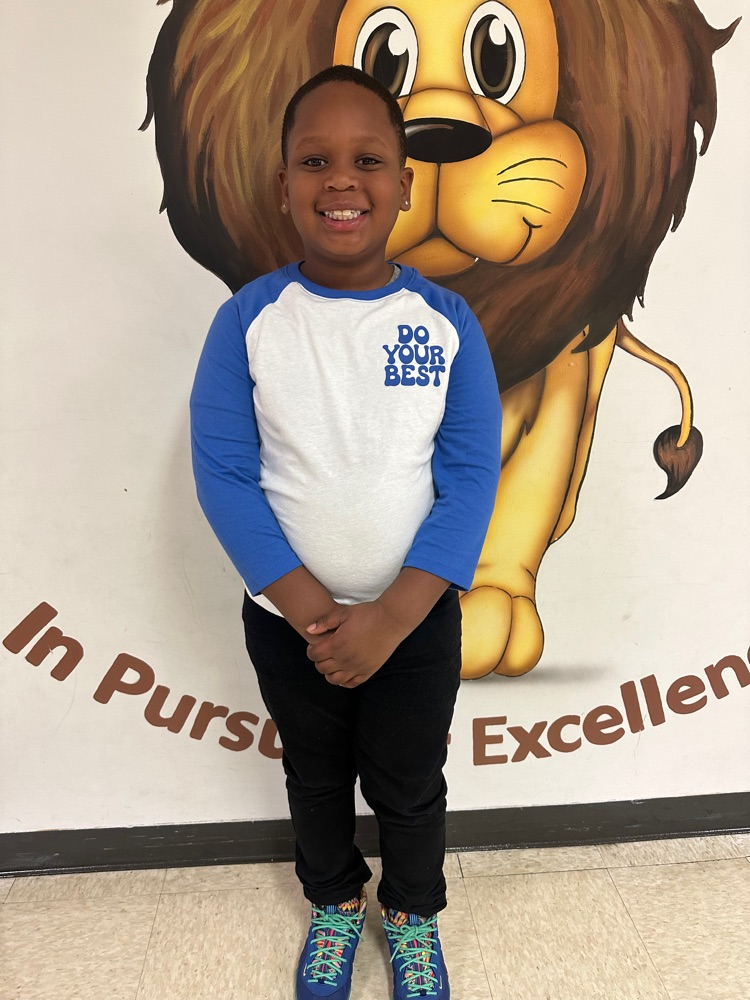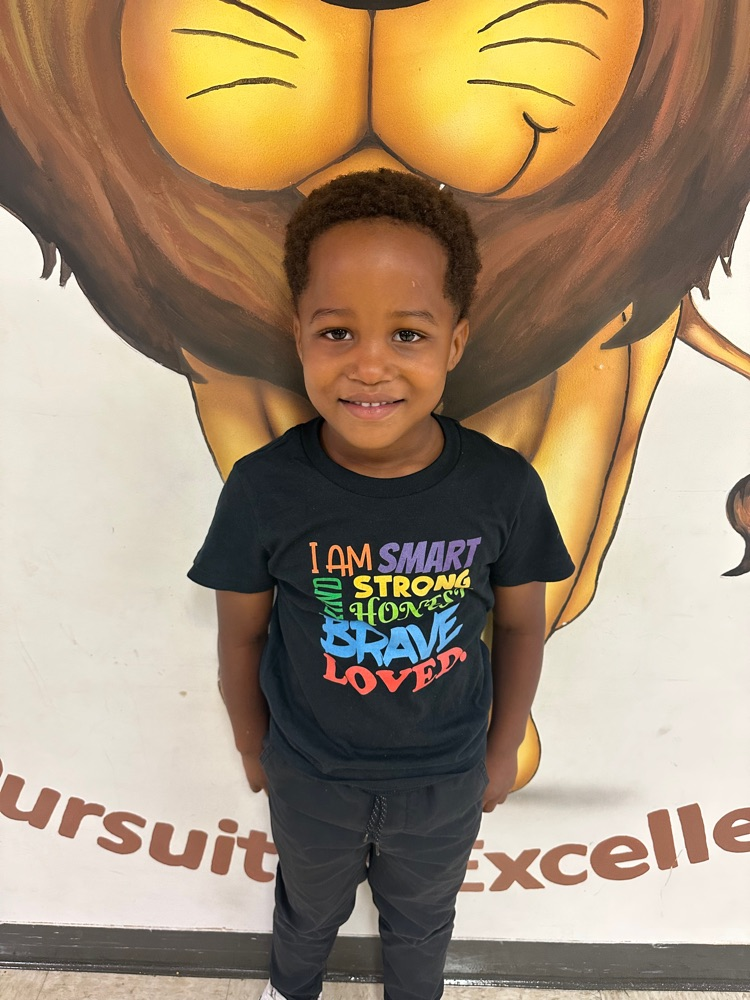 Here is Spirit Week Day 2: Time Travel Tuesday! Our students took a blast from the past & wore attire from their favorite decade!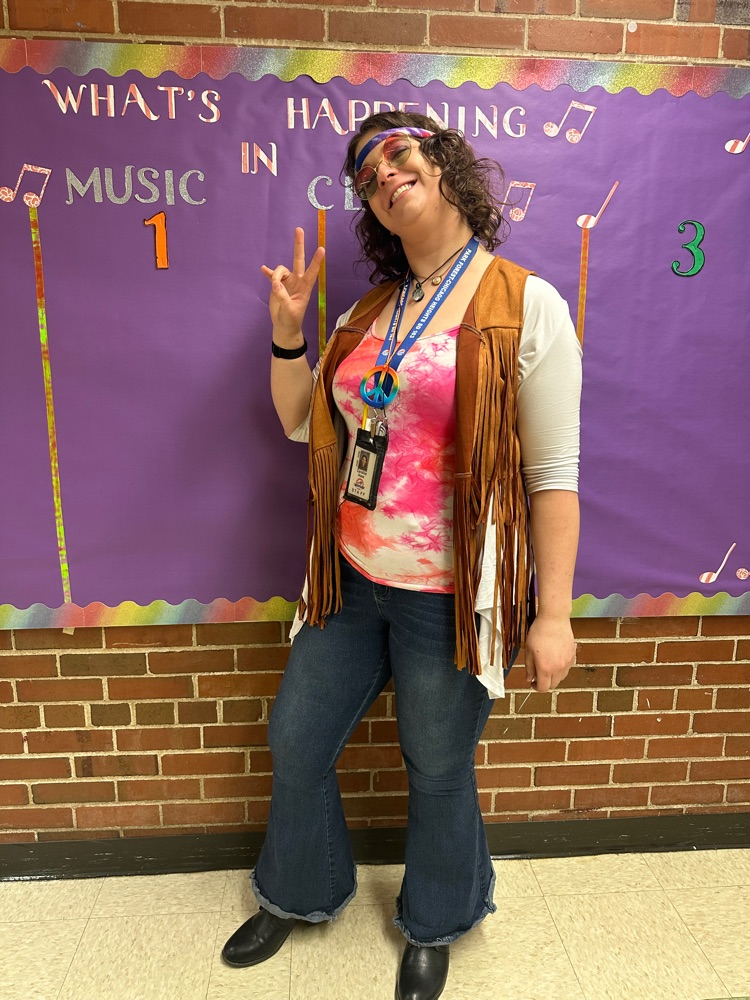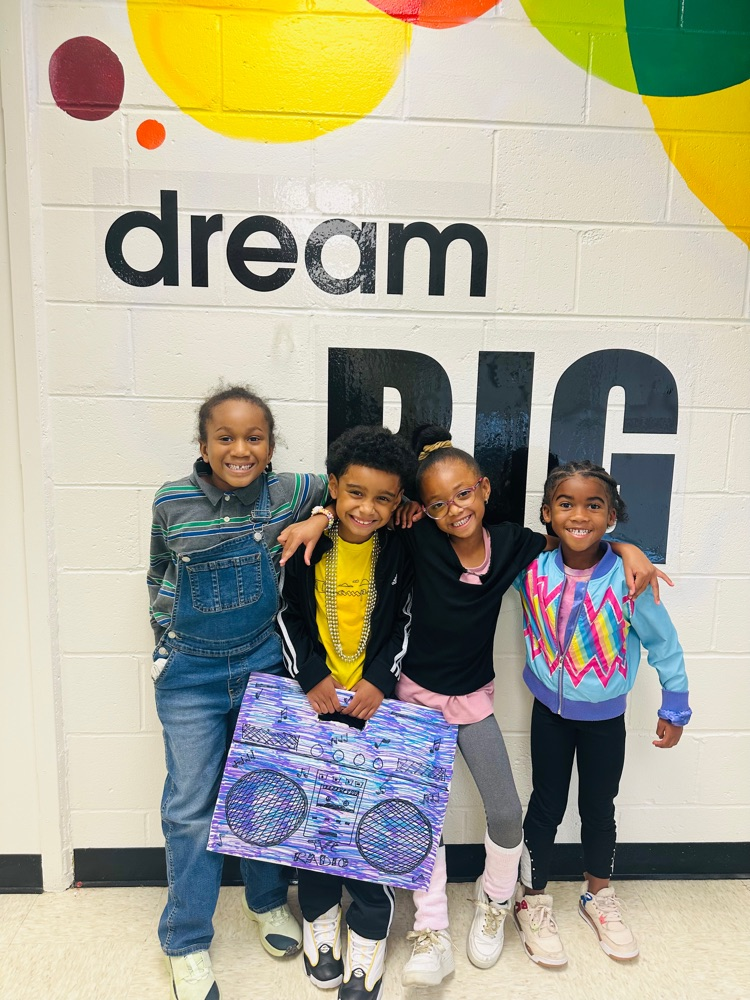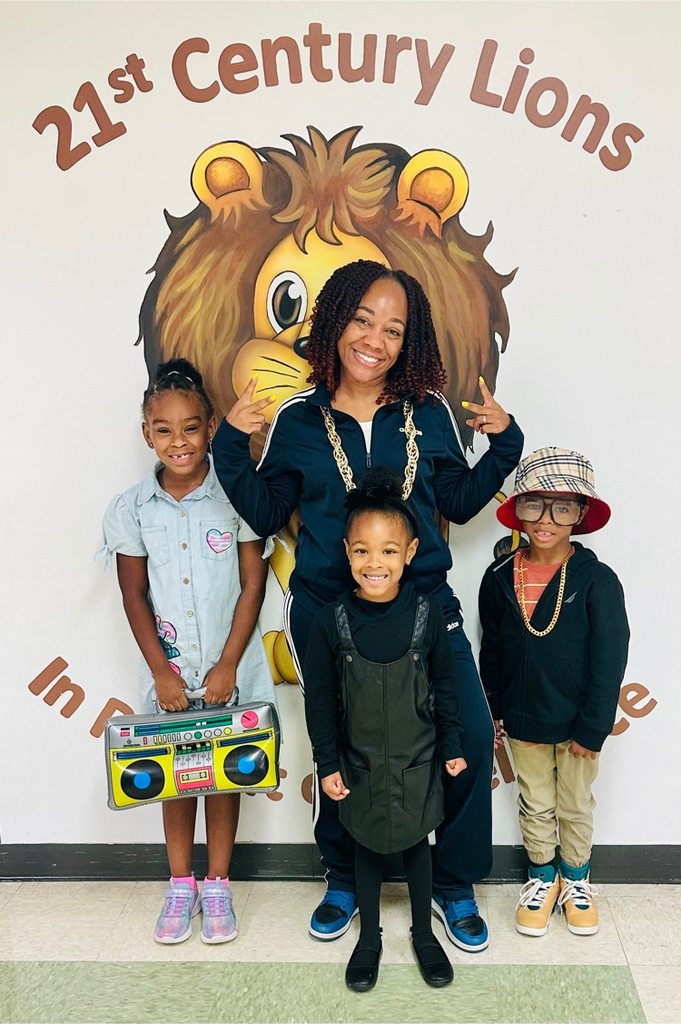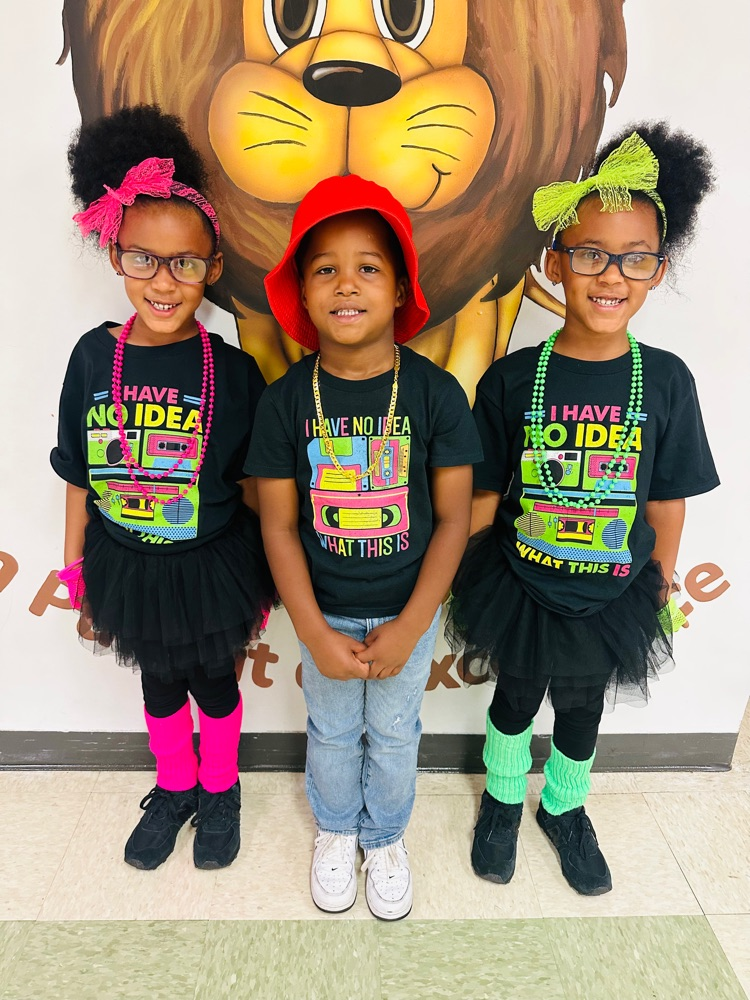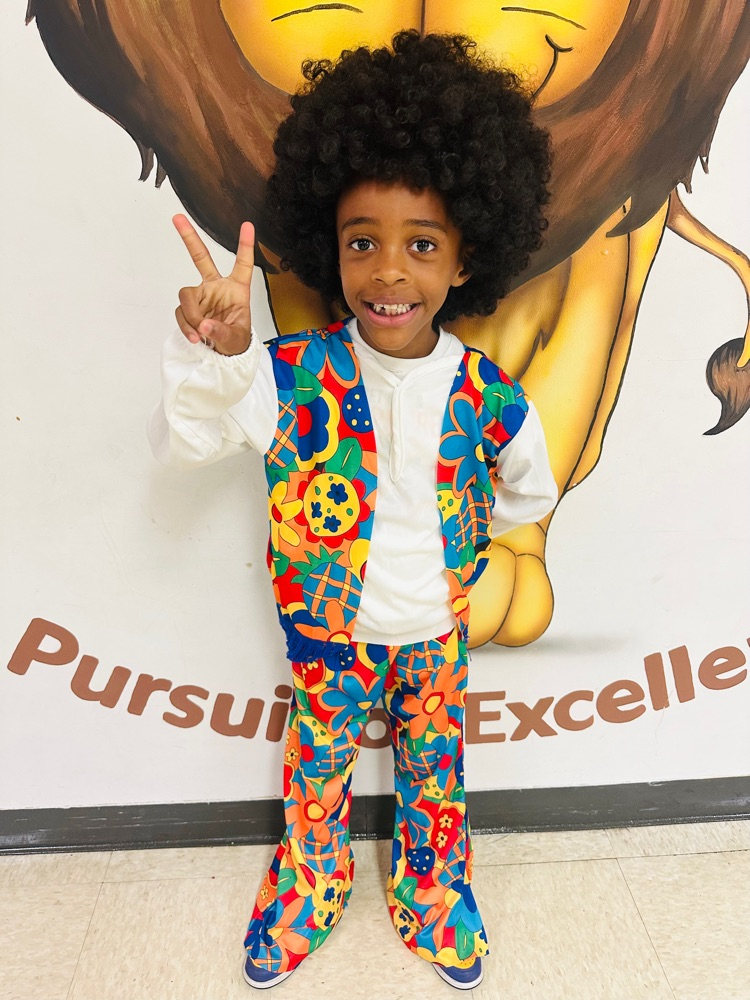 District 163 is hiring. We would love to have you join our team.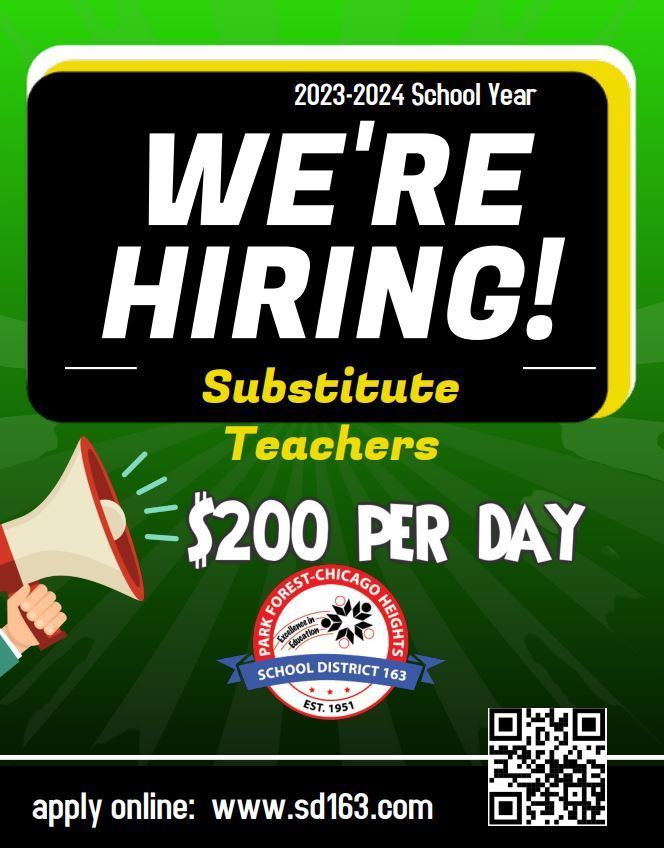 Hey Parents and Guardians! Teachers and staff want to communicate with you through Thrillshare Rooms! Download Thrillshare to access Rooms! See flyer for more information.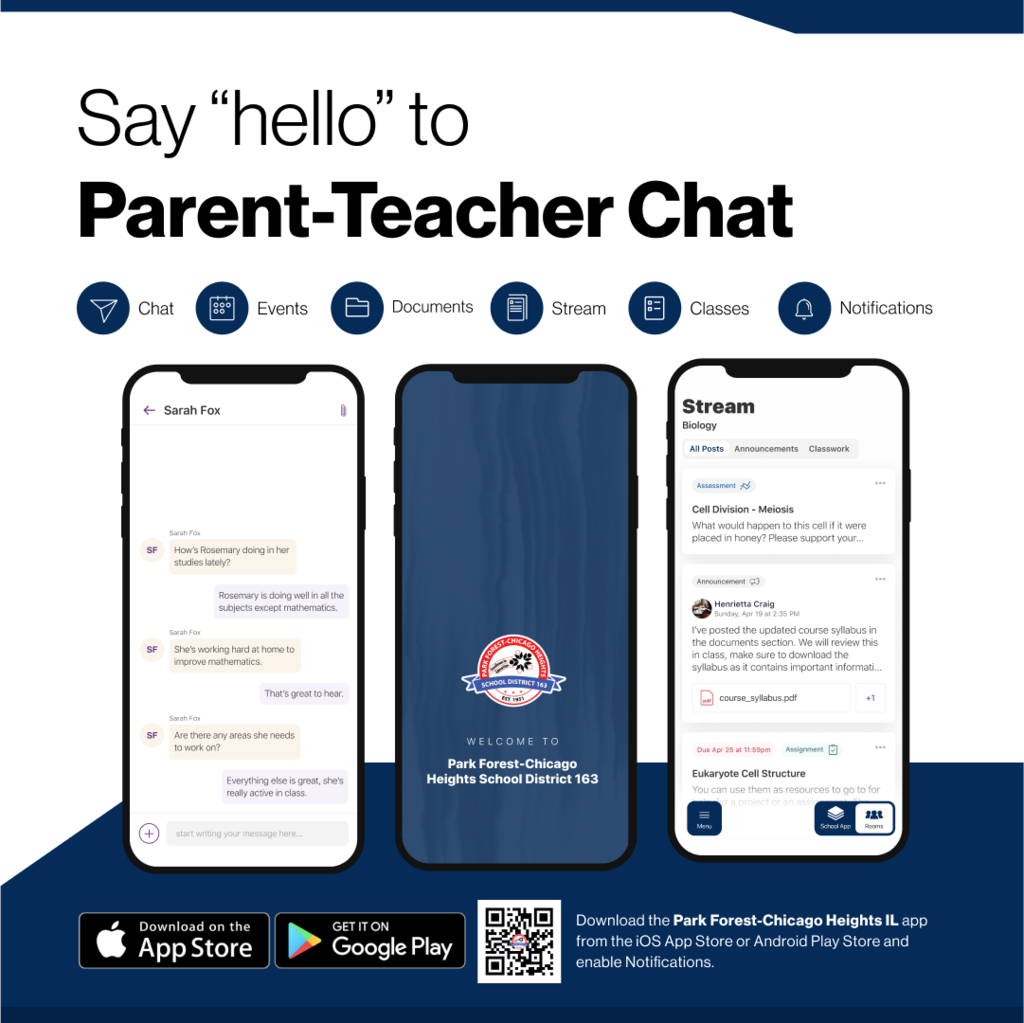 Spirit Week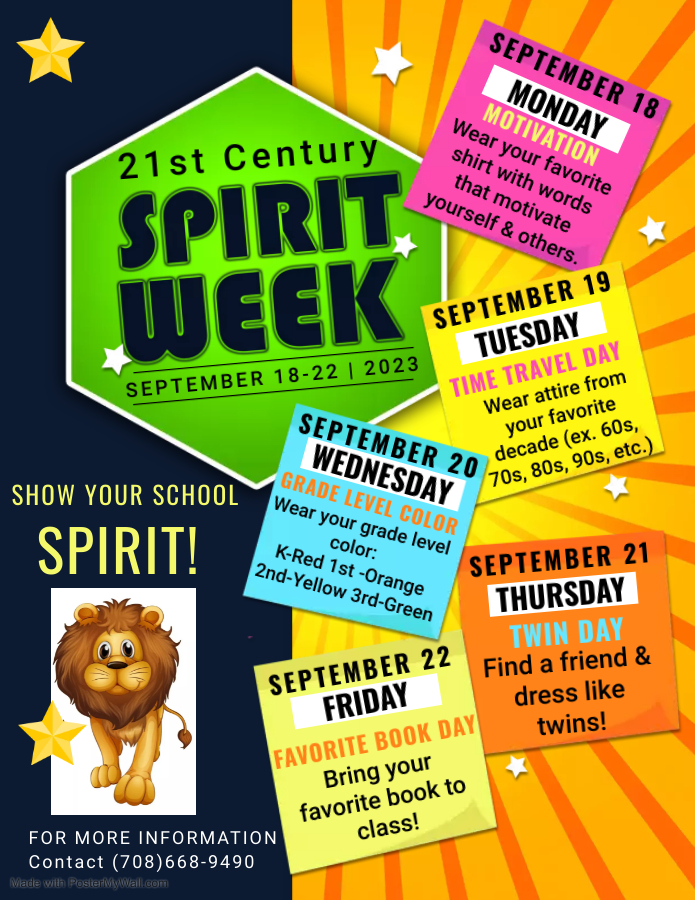 Summer Packet Celebration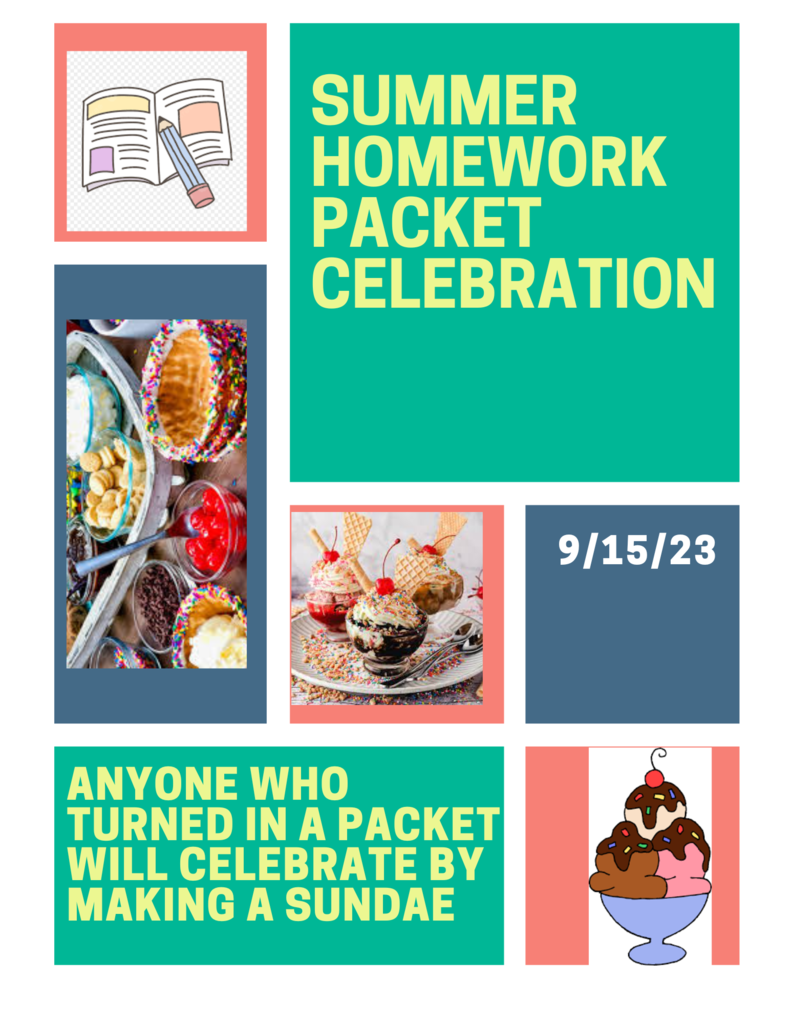 Half Day on 9/5/23!
NO School this Monday.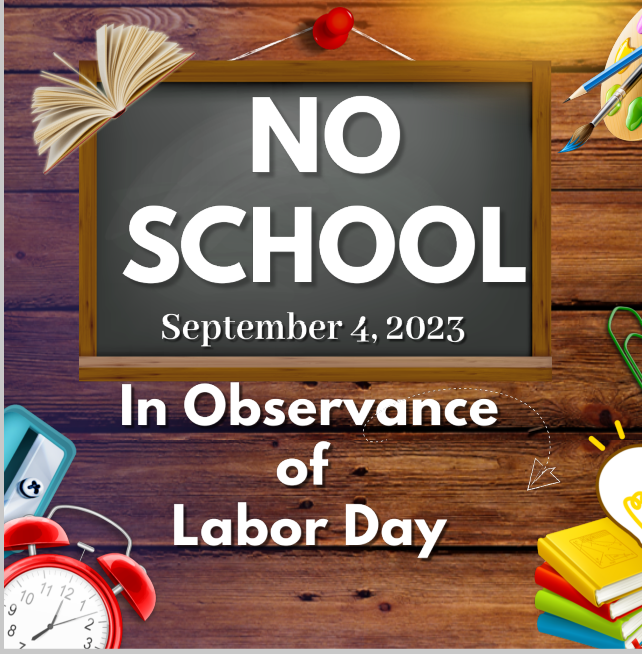 Save the date for Open House. Please see the attached flyer.
3RD GRADERS - ARE YOU READY!? THIS ONE IS FOR YOU! Get ready for the Chip, Sip, & Paint! Details below! 🎨🧃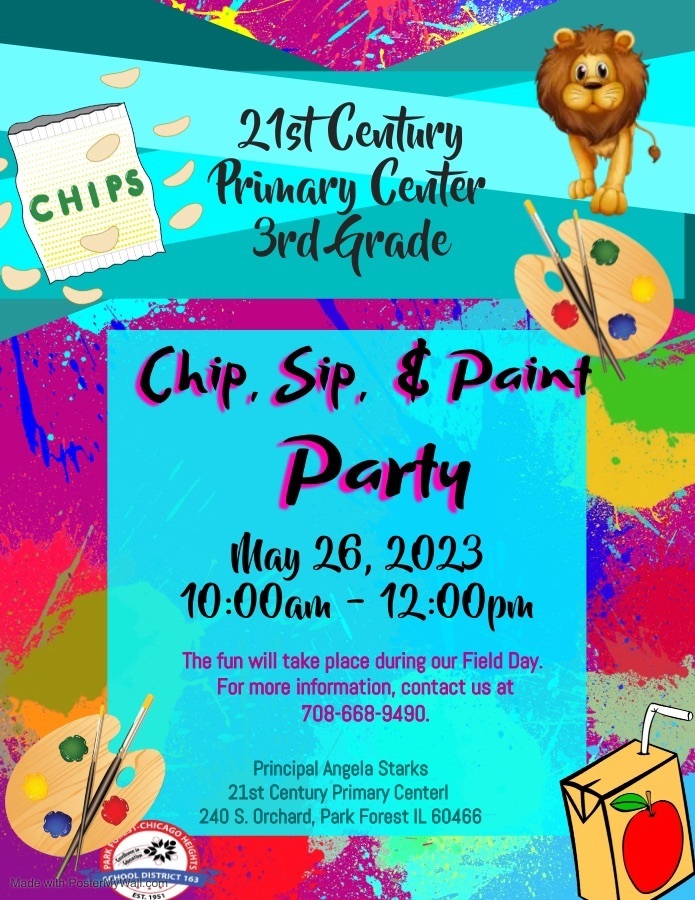 It was a great weekend! School District 163 had 3 students participate in our Special Olympics Spring games & 2 of them were from 21st Century: Amari Clark & Timothy Hoskins from Mrs. Alexander's class. All three did a great job in their events. All three did a run and a softball throw. We are super excited that two of our athletes finished first and have qualified for the Summer State Games in June! Shout Out to Timothy Hoskins who finished first in his 50m run and will be competing in this event at the Summer Games! You all ROCK!! We are so proud of you!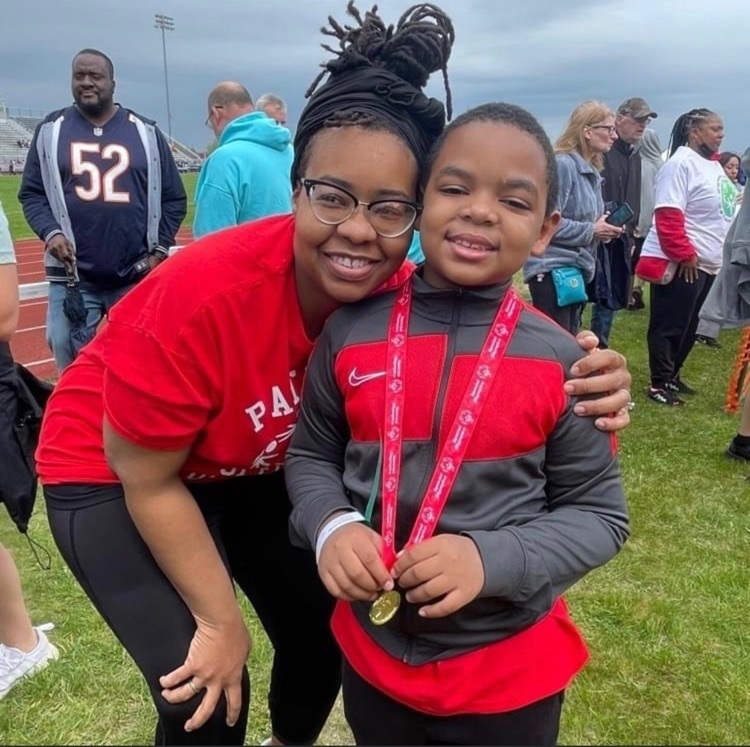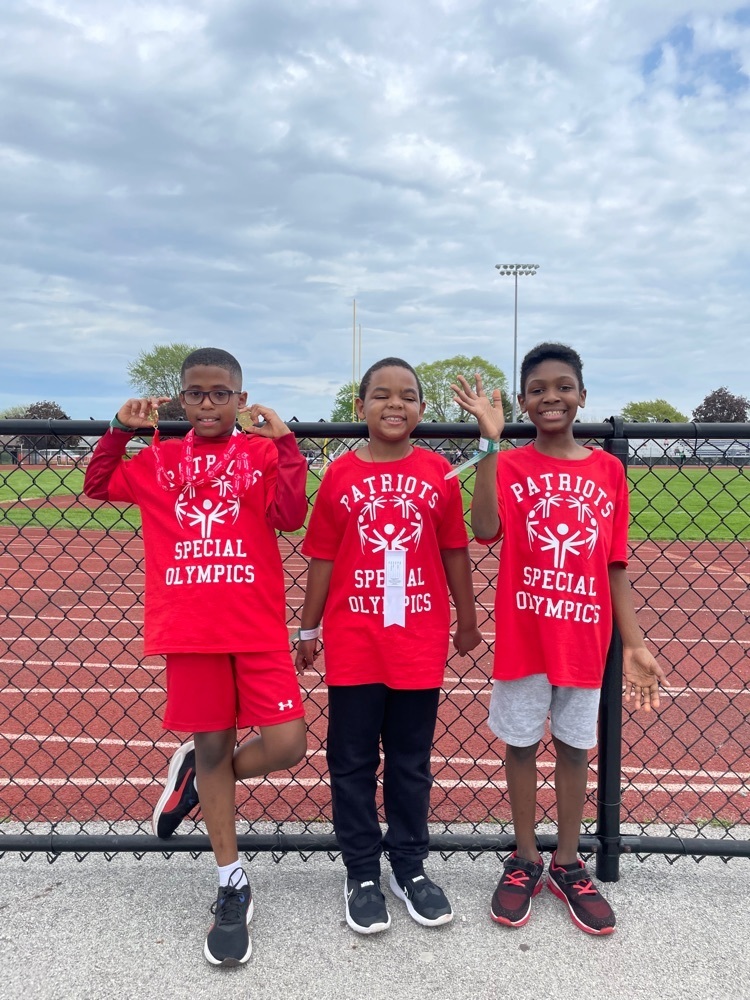 Congratulations to all of our April student of the month honorees & a huge congrats to our kindergarten friend from Ms. Vincent's class who was the recipient of a brand new scooter from the PFPD! We are so proud of all of you for the respect & positive attitude that you show to the staff & your peers daily! You ROCK!🏅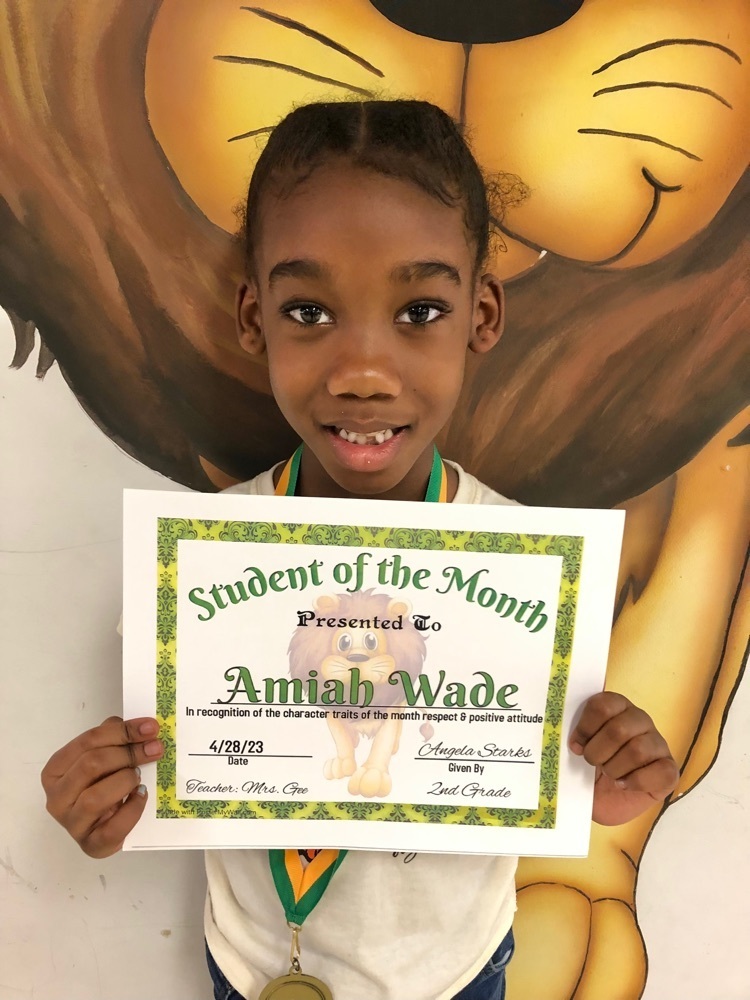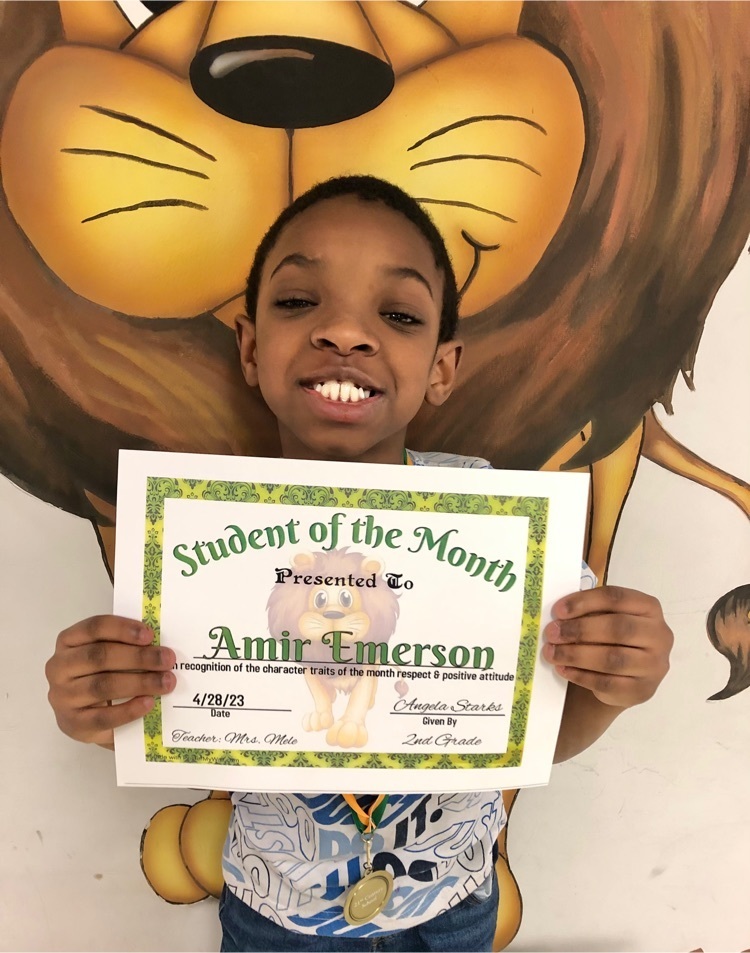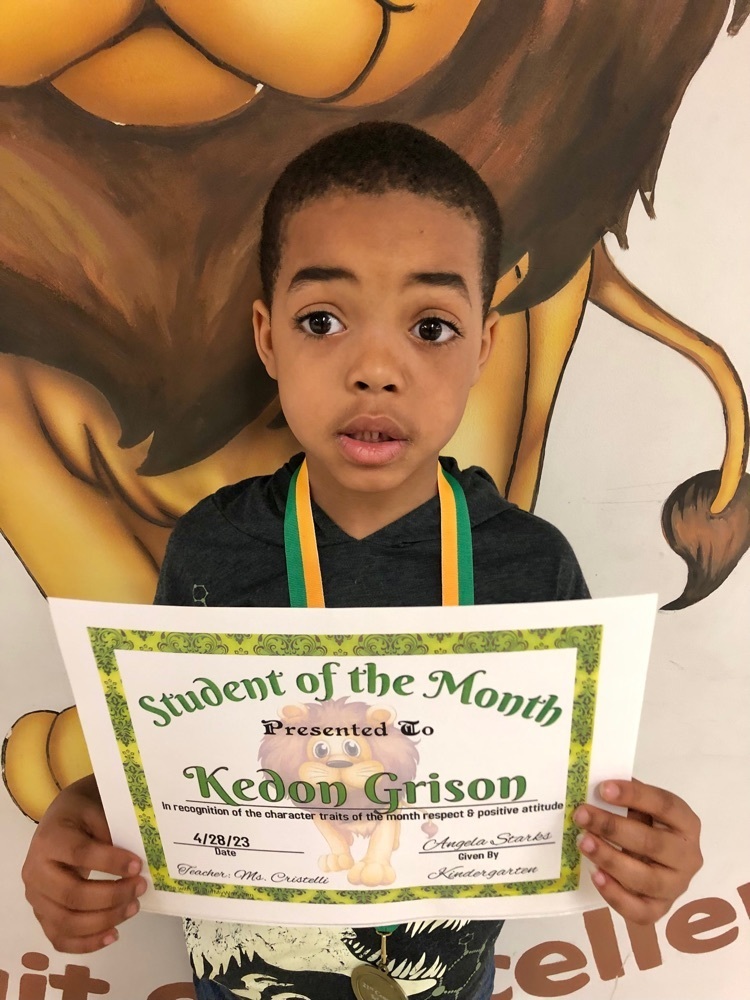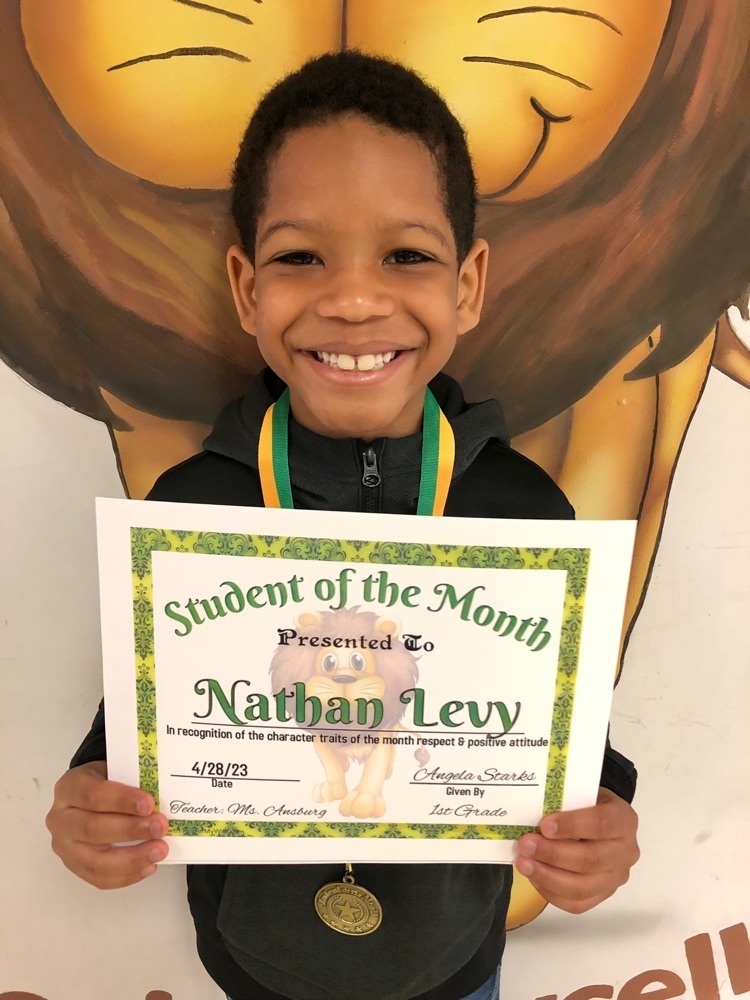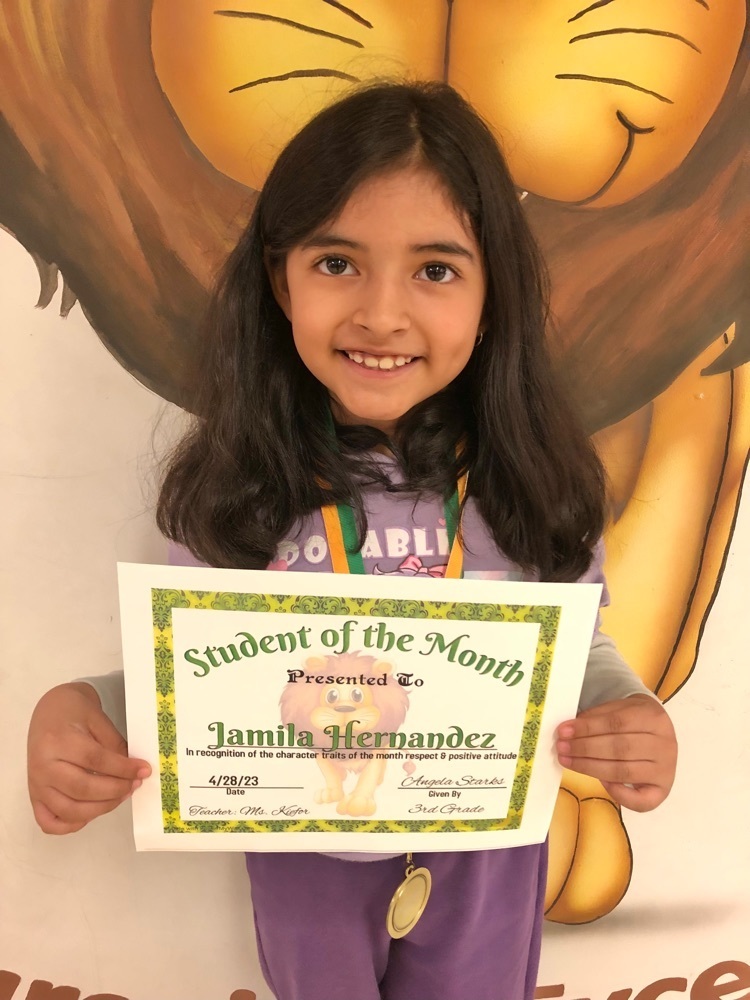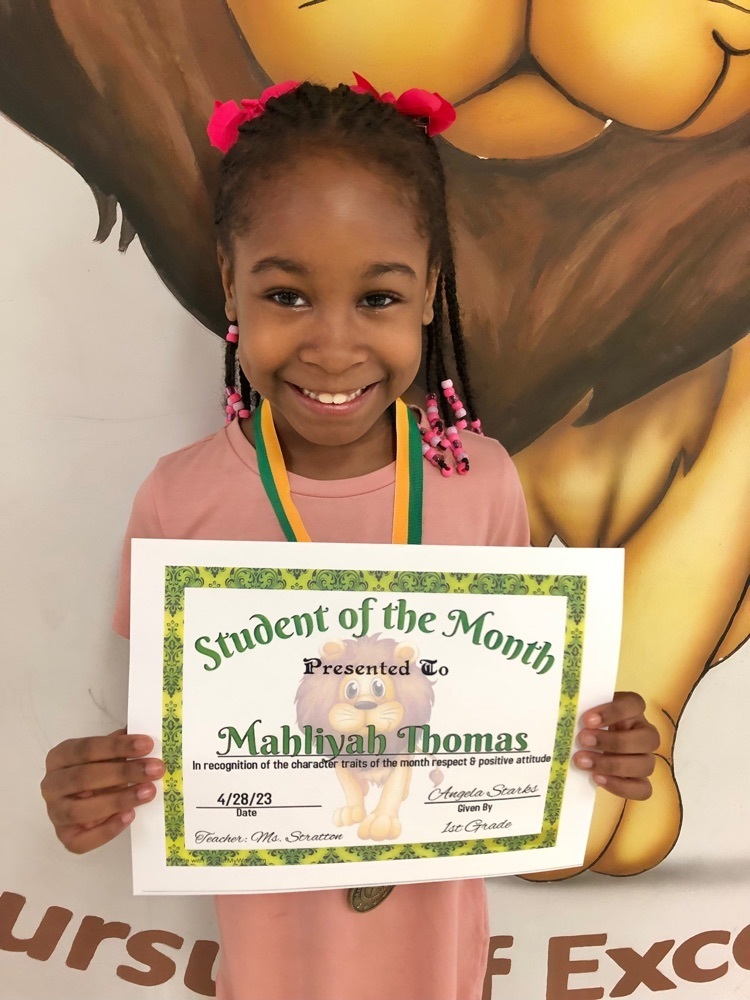 Hello 21st Century Families, Our ABC Countdown to Summer is off to a great start!! Week 1 was a blast! We covered letters A-E. Here's a sneak peek of how it went! A-Animal Day B-Beach Day C-Crazy Hair Day D-Dance Day E-Exercise Day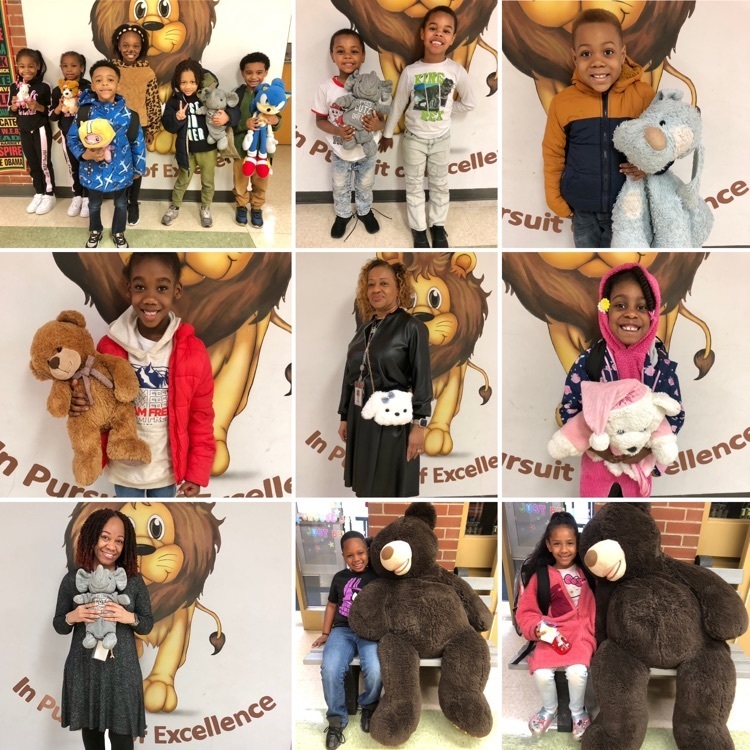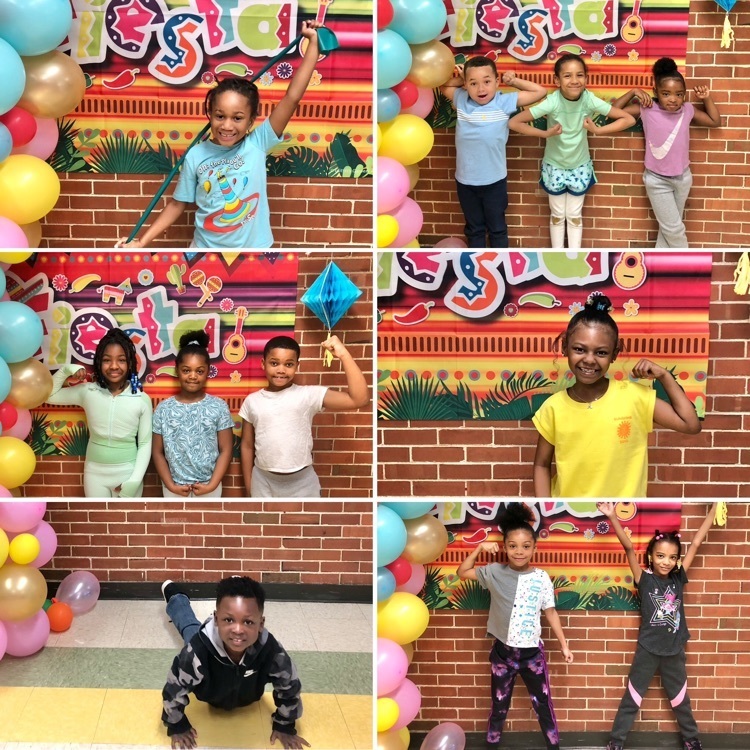 Thank you to all who donated to the United Way Drive! Because of you 21st Century was able to collect a total of 1,521 items for families & individuals in need!! Congratulations to Mrs. Alexander's class! They had the most donations so they will be rewarded with an ice cream sundae party on Friday!