Hello 21st Century Families, PLEASE NOTE: some of the time slots have been changed for the awards assembly due to the late start schedule. Please view the UPDATED flyer for details on when your student's grade level will be receiving their awards on Friday, June 2nd. K & 1st Grade: 9:40-10:10am 3rd Grade: 10:20-10:50am 2nd Grade: 11:00-11:30am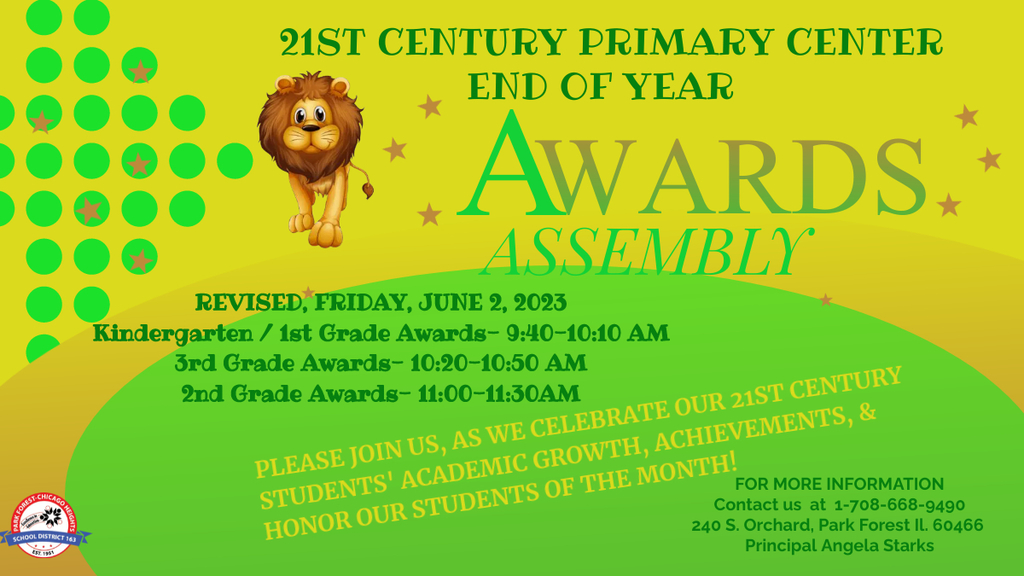 Hello 21st Century Families, Please save the date for our End of the Year Awards Assembly! We will celebrate our scholars' academic growth, achievements, & honor our students of the month on Friday, June 2nd! Please note: Each grade level will have a different time slot in which they will be recognized. Please see the flyer for details to make sure you are here to celebrate them at the designated time according to their grade level. Have a great weekend!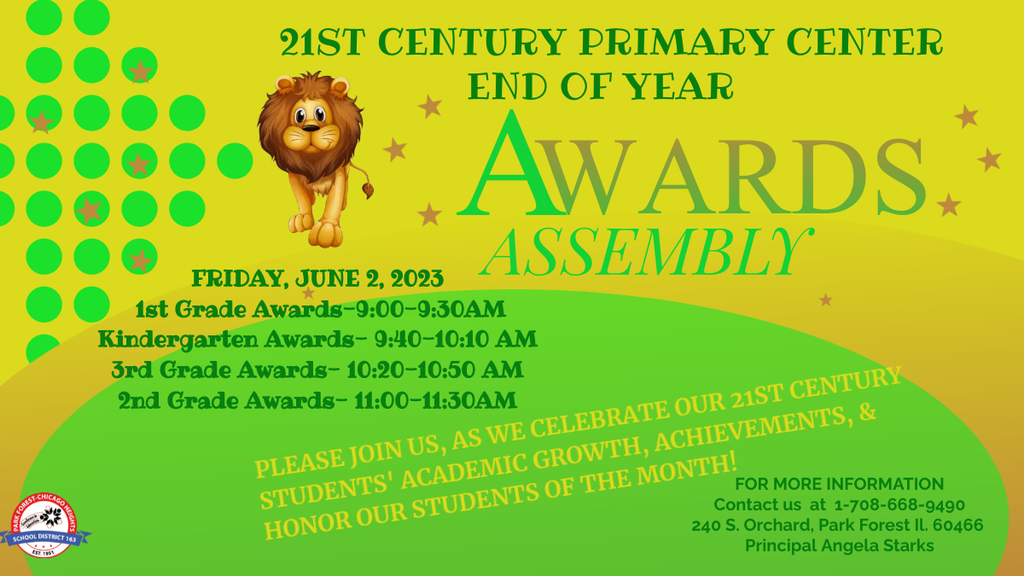 Thursday, May 18th, is an Early Dismissal Day. Students will be served lunch and dismissed at 12:30PM. All bus students will depart at 12:30pm. Lastly, there will be no X-STEAM.
3RD GRADERS - ARE YOU READY!? THIS ONE IS FOR YOU! Get ready for the Chip, Sip, & Paint! Details below! 🎨🧃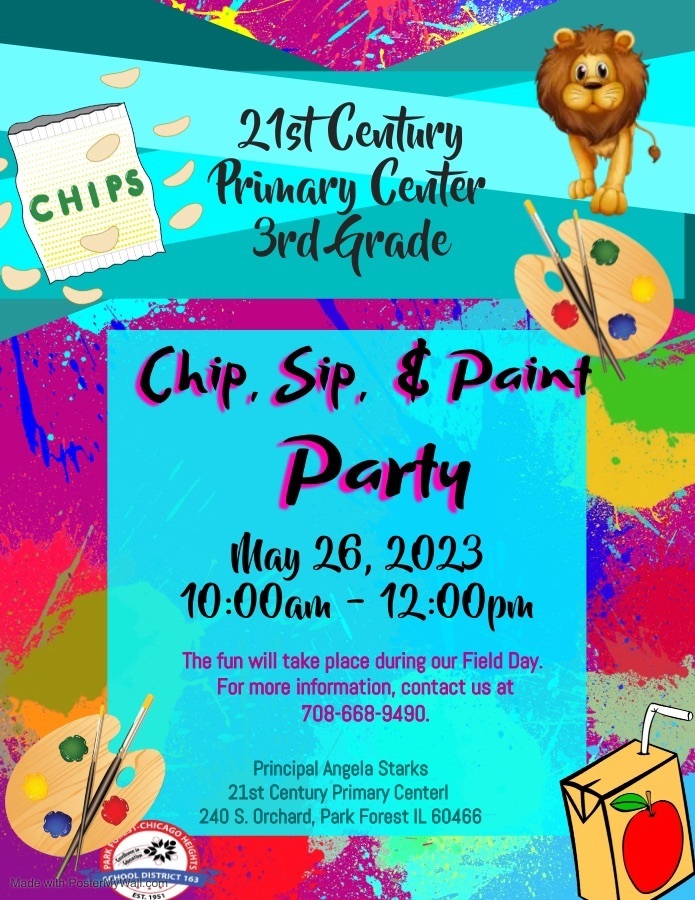 Good Evening 21st Century Families, If you are looking for a fun & exciting production to take the kiddos to, you don't want to miss this tomorrow & Thursday. Michelle Obama School presents "Lion King Jr." the Musical at Rich Township Highschool. Tickets are only $5 & are available for sale at Michelle Obama's main office from 10am-2pm leading to the day of the show. Hope to see you there! 🦁🍃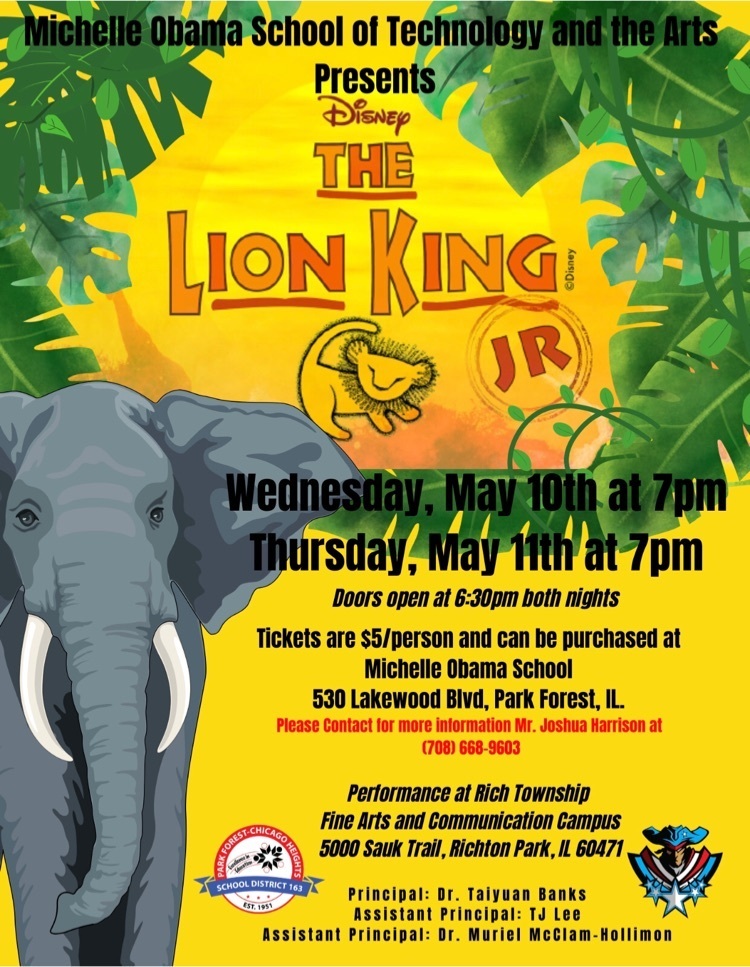 It was a great weekend! School District 163 had 3 students participate in our Special Olympics Spring games & 2 of them were from 21st Century: Amari Clark & Timothy Hoskins from Mrs. Alexander's class. All three did a great job in their events. All three did a run and a softball throw. We are super excited that two of our athletes finished first and have qualified for the Summer State Games in June! Shout Out to Timothy Hoskins who finished first in his 50m run and will be competing in this event at the Summer Games! You all ROCK!! We are so proud of you!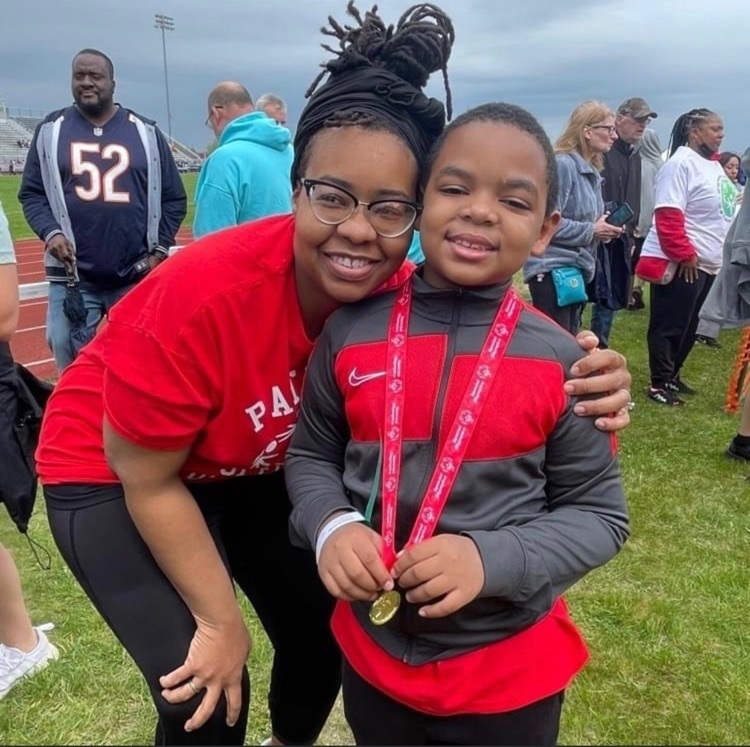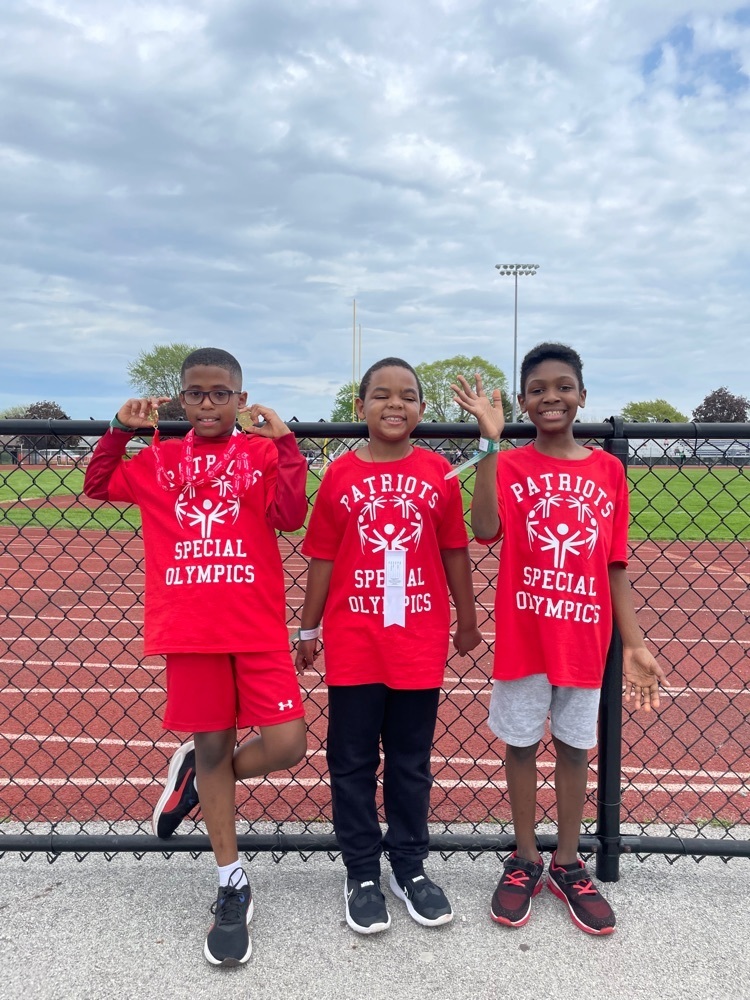 Congratulations to all of our April student of the month honorees & a huge congrats to our kindergarten friend from Ms. Vincent's class who was the recipient of a brand new scooter from the PFPD! We are so proud of all of you for the respect & positive attitude that you show to the staff & your peers daily! You ROCK!🏅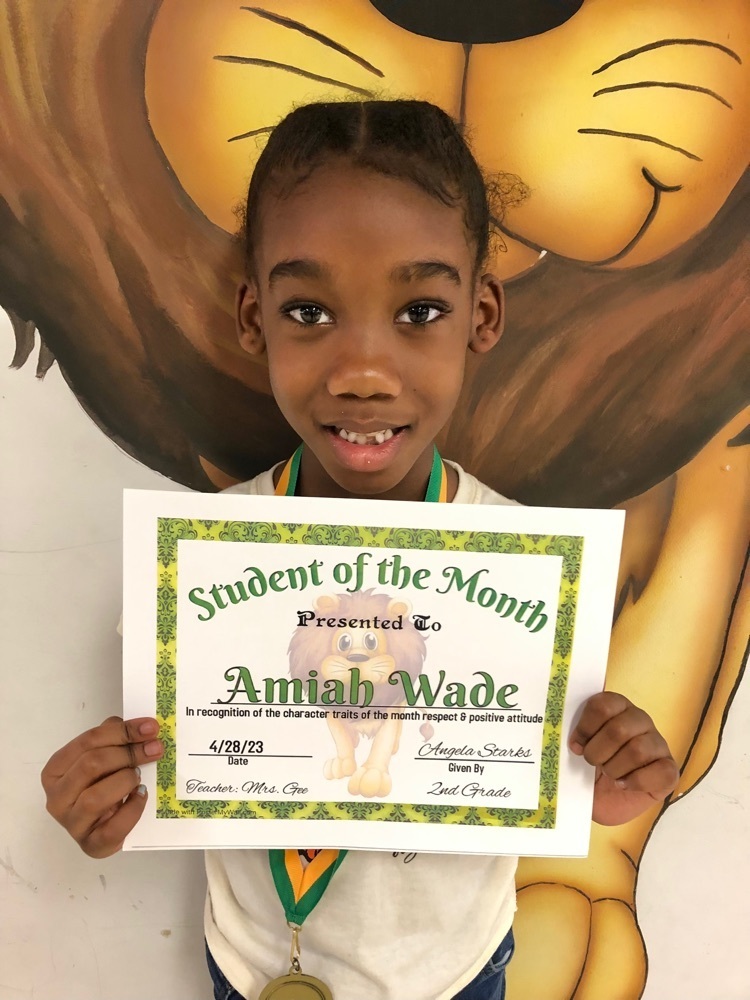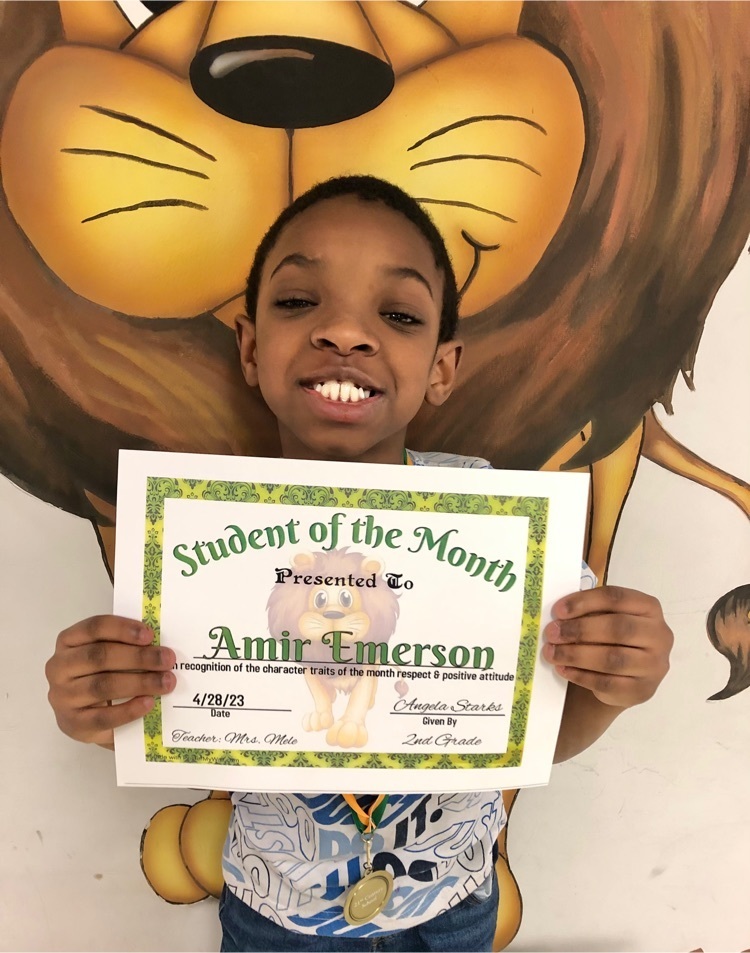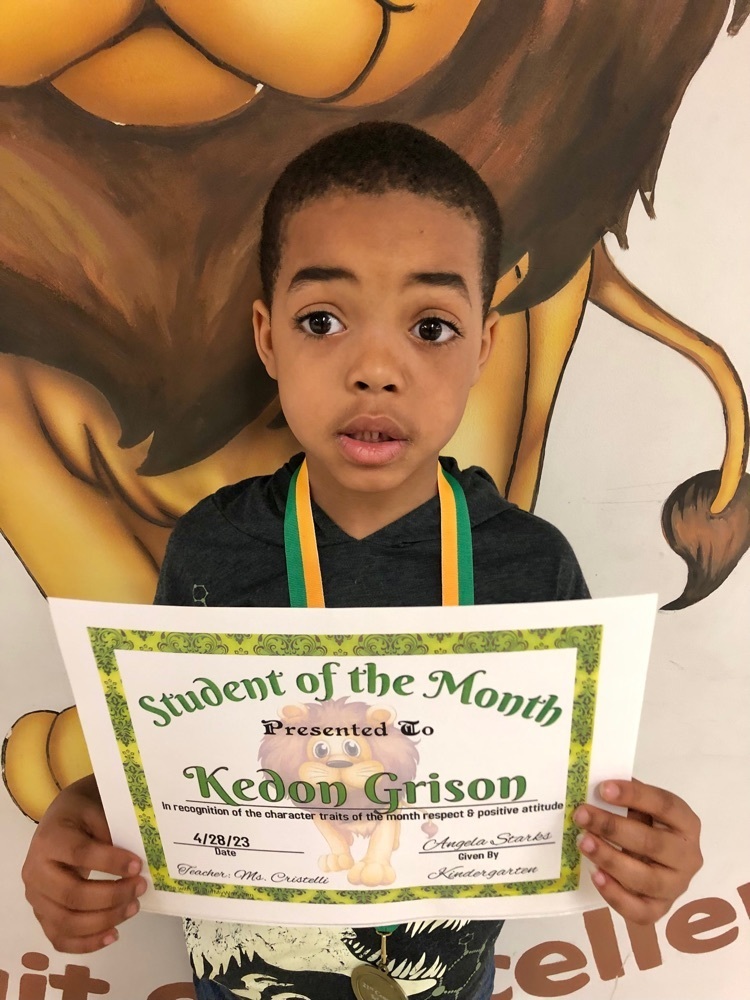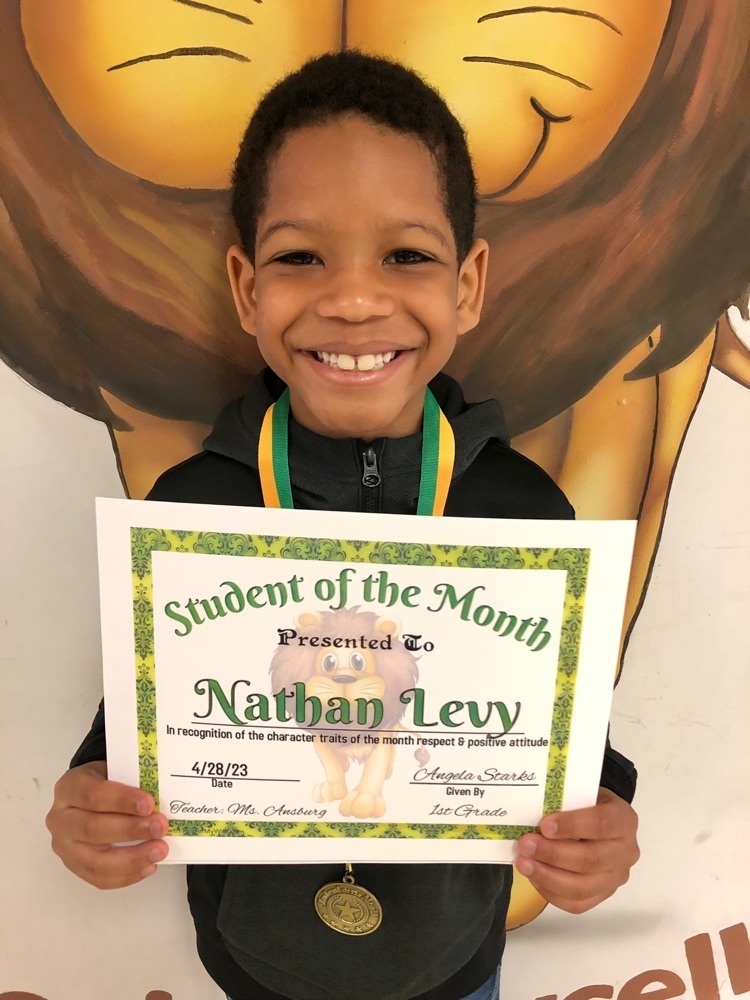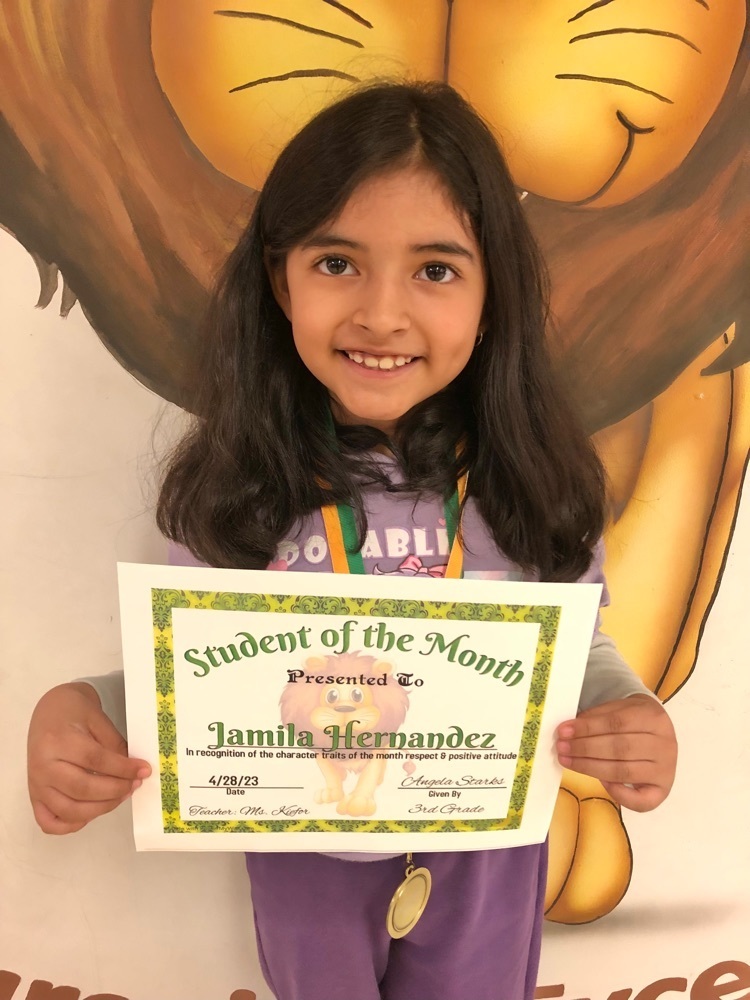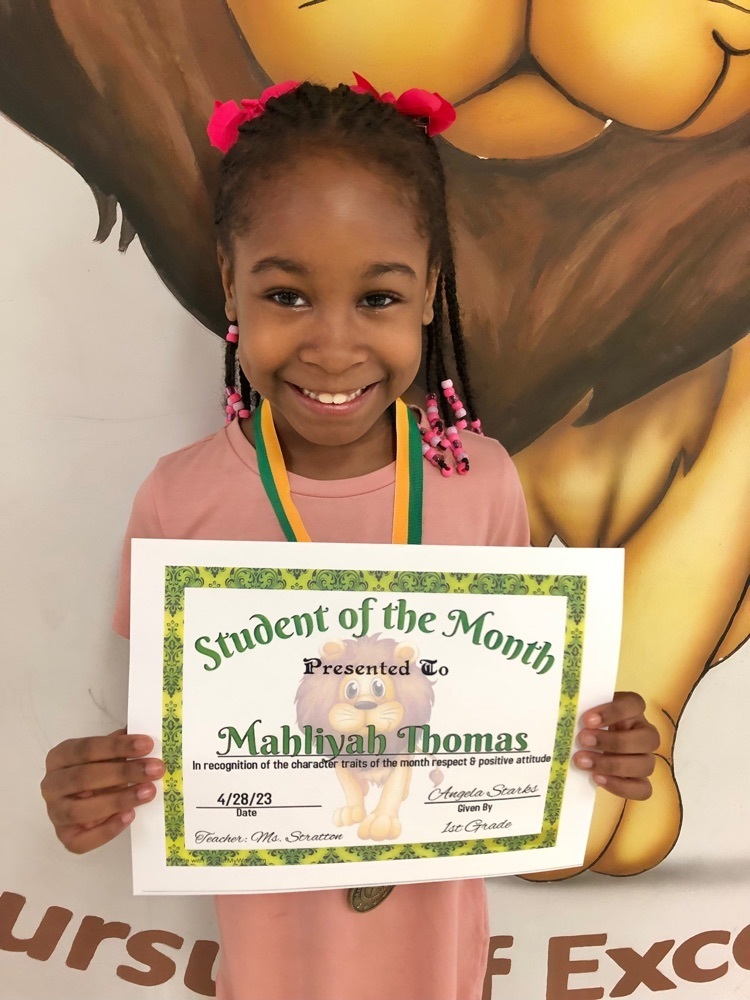 Hello 21st Century Families, Our ABC Countdown to Summer is off to a great start!! Week 1 was a blast! We covered letters A-E. Here's a sneak peek of how it went! A-Animal Day B-Beach Day C-Crazy Hair Day D-Dance Day E-Exercise Day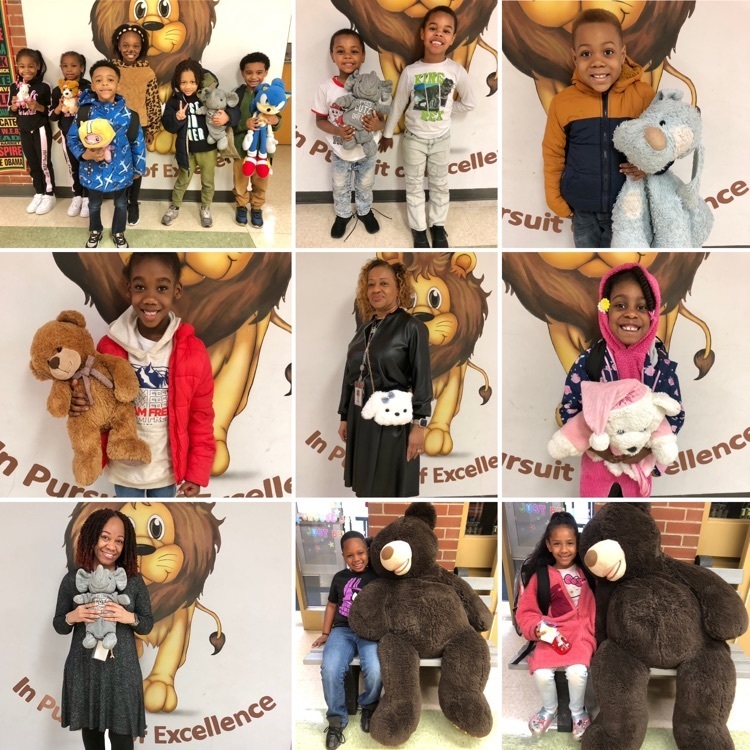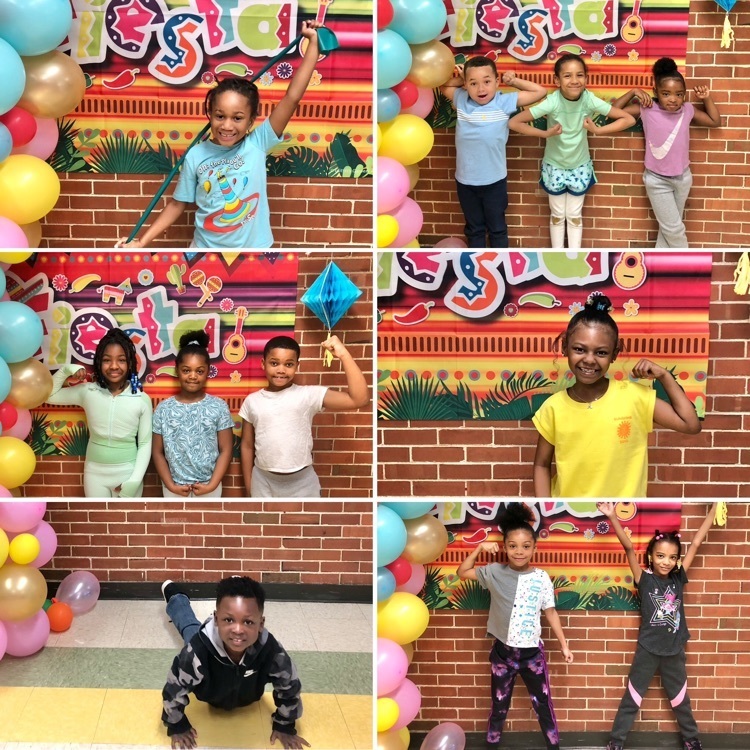 Hello 21st Century Families, This is a reminder that our student of the month assembly is tomorrow, Friday, April 28th @ 8:30am. The character traits for the month of April is respect and a positive attitude. Please join us as we honor all of our nominees!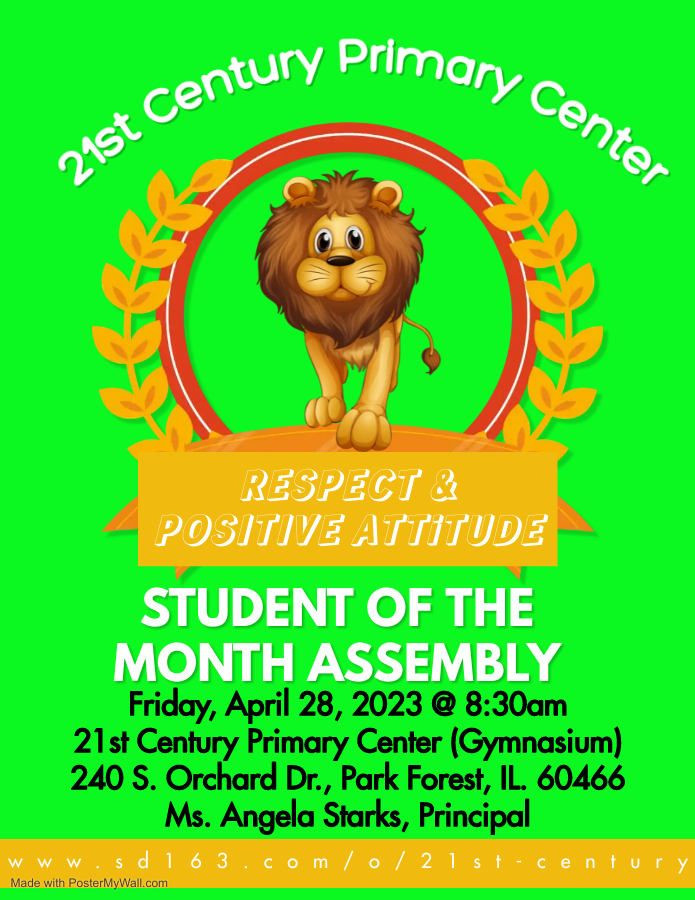 Good morning 21st Century Families! The ABC Countdown to the last day of school starts Monday, May 1st!! Each day has a special theme that correlates with a letter of the alphabet. May 8th-May 12th is Teacher Appreciation Week so letters F, G, H, I, & J will be used to honor our teachers & staff. See the flyer for details! Please Note: Templates will be provided for certain dates where it says "see attached." We're looking forward to all the participation as we finish this school year strong!!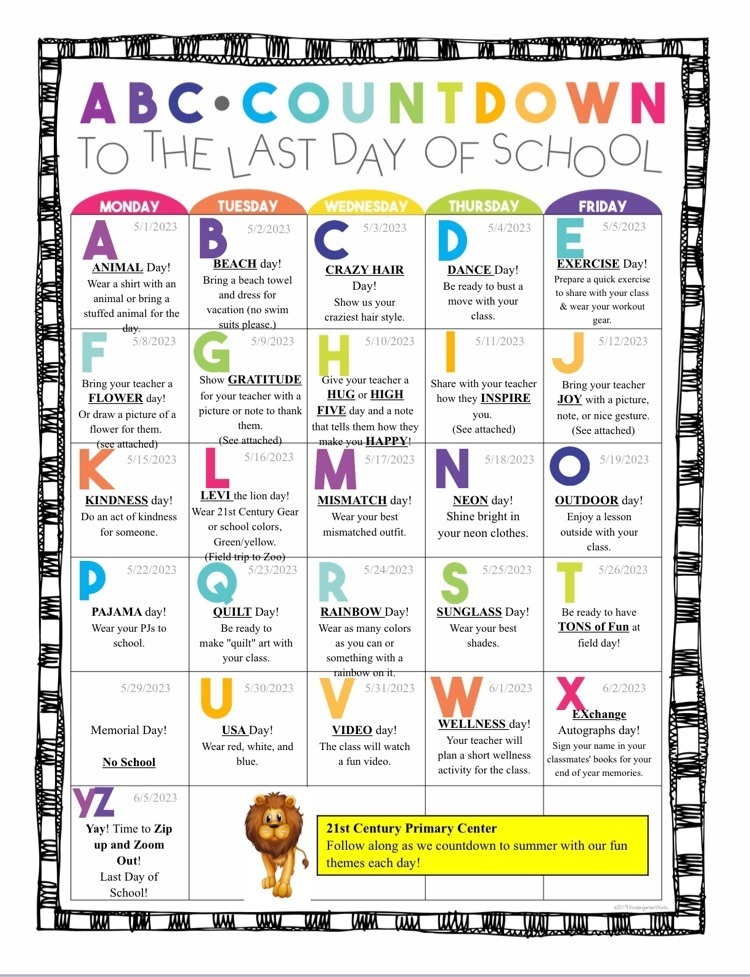 Thank you to all who donated to the United Way Drive! Because of you 21st Century was able to collect a total of 1,521 items for families & individuals in need!! Congratulations to Mrs. Alexander's class! They had the most donations so they will be rewarded with an ice cream sundae party on Friday!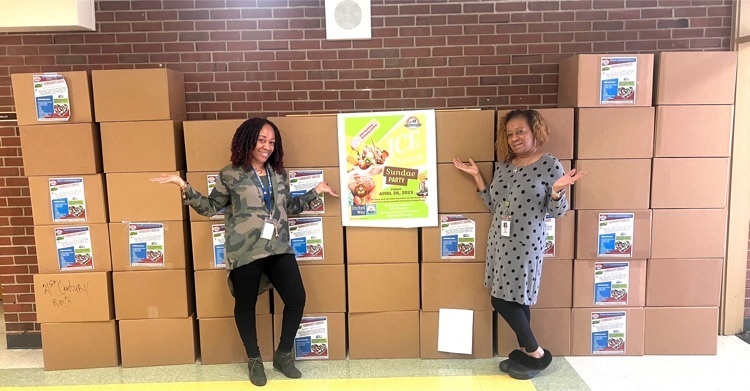 Happy Administrative Assistant Day to the gem of 21st Century! We love you Ms. Rodgers! Thank you for all that you do for the students, staff, & parents of 21st Century! 💜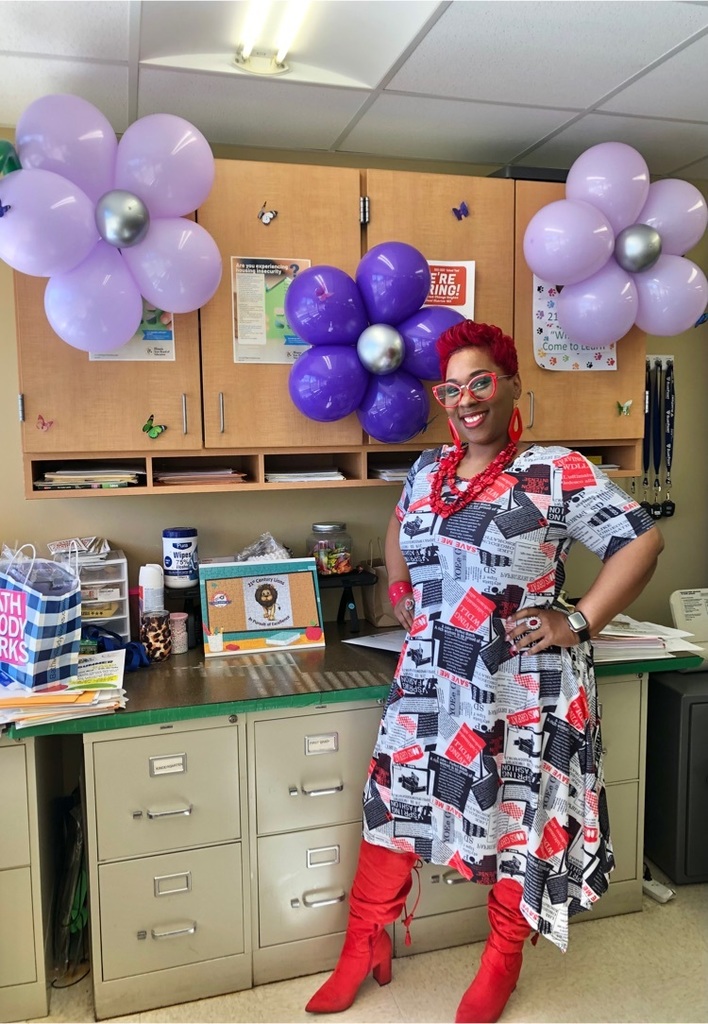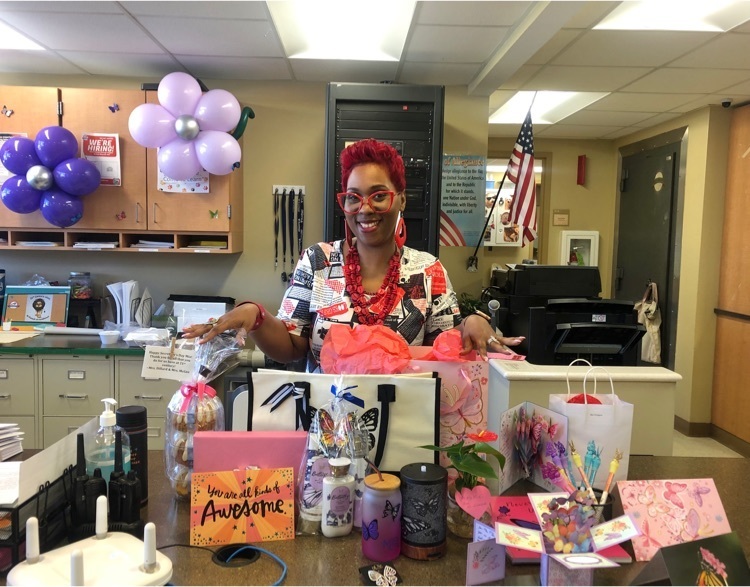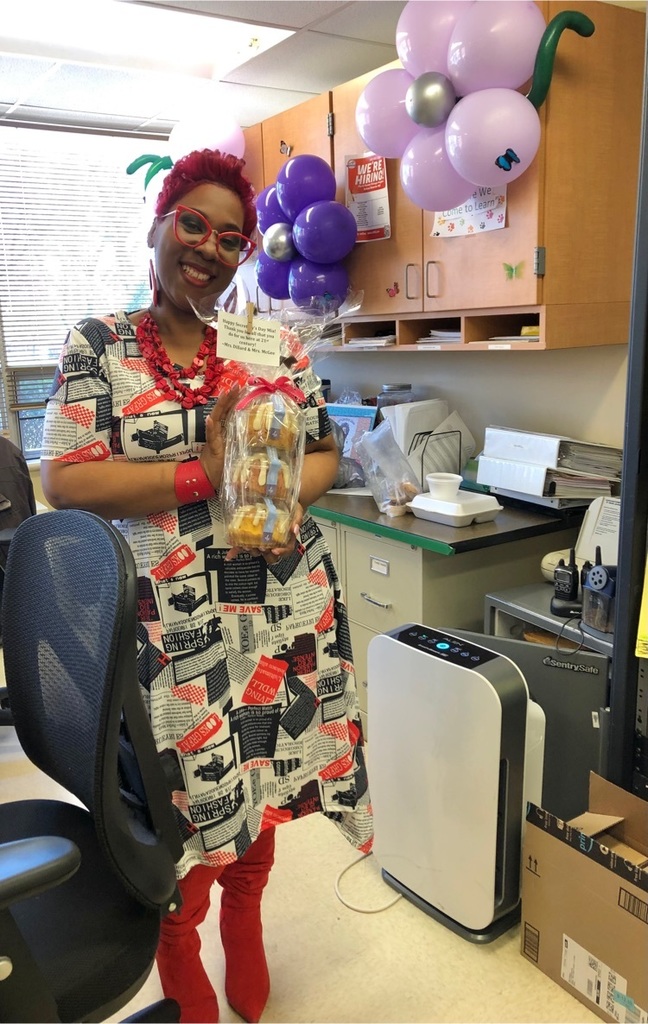 Hello 21st Century Families! Please enjoy more pics from our amazing science fair! All of our scholars did a phenomenal job!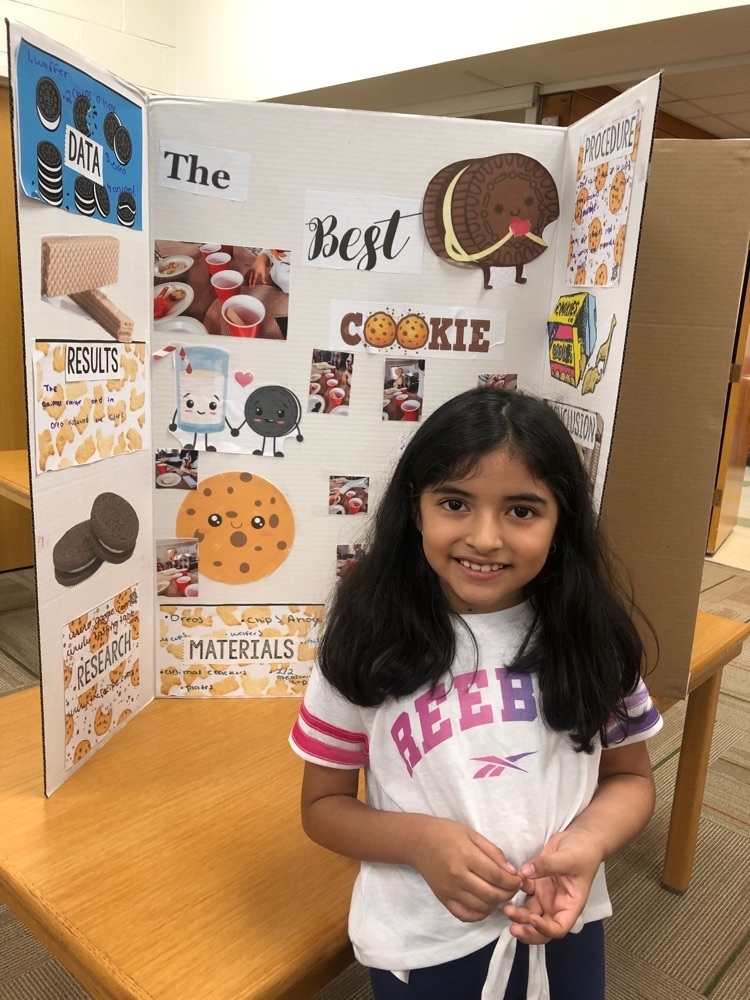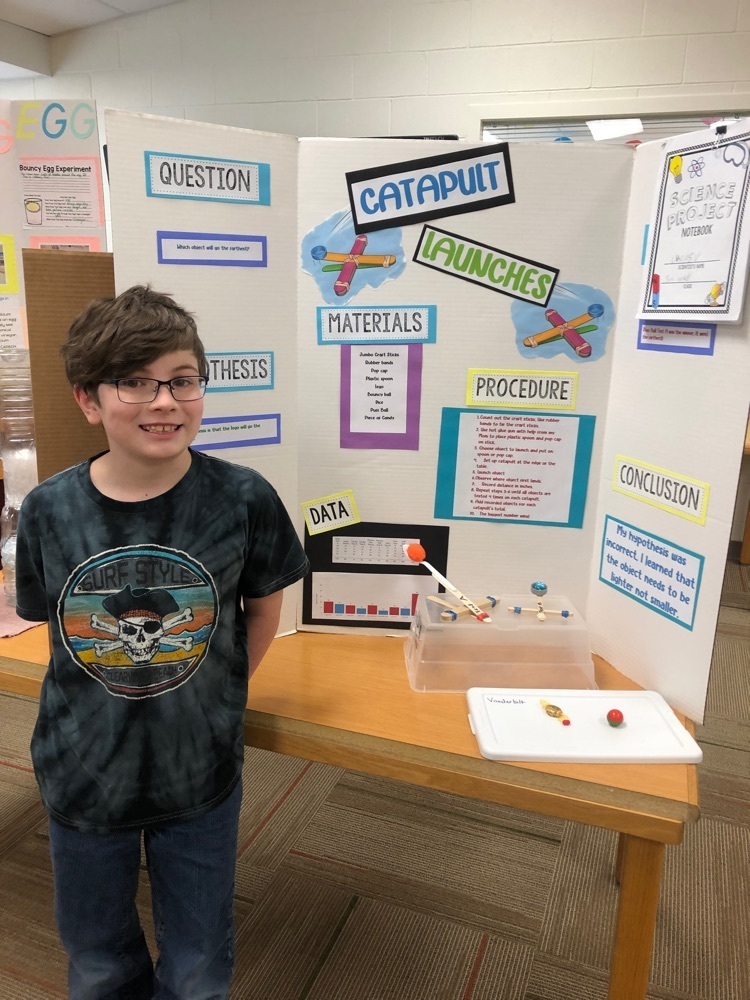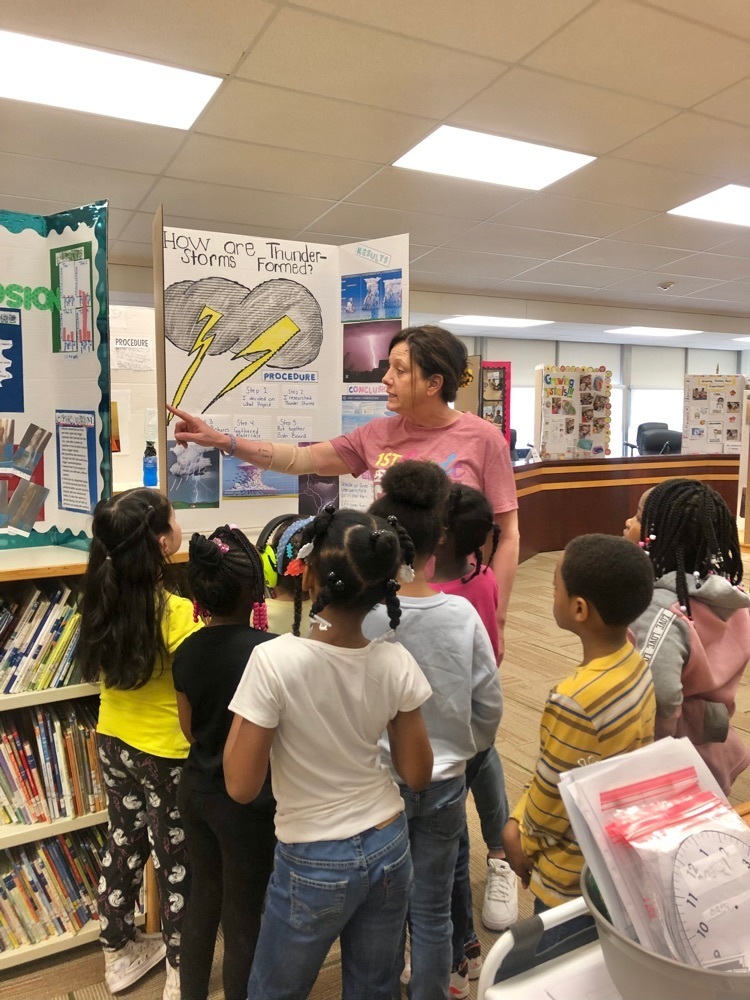 We are so proud of all of our scholars for all of their hard work and creativity they put into their science fair projects this year! It was also such a pleasure to have so many of our parents & grandparents to come out to support them. Our scholars are the heart of our school and you are the real VIPs!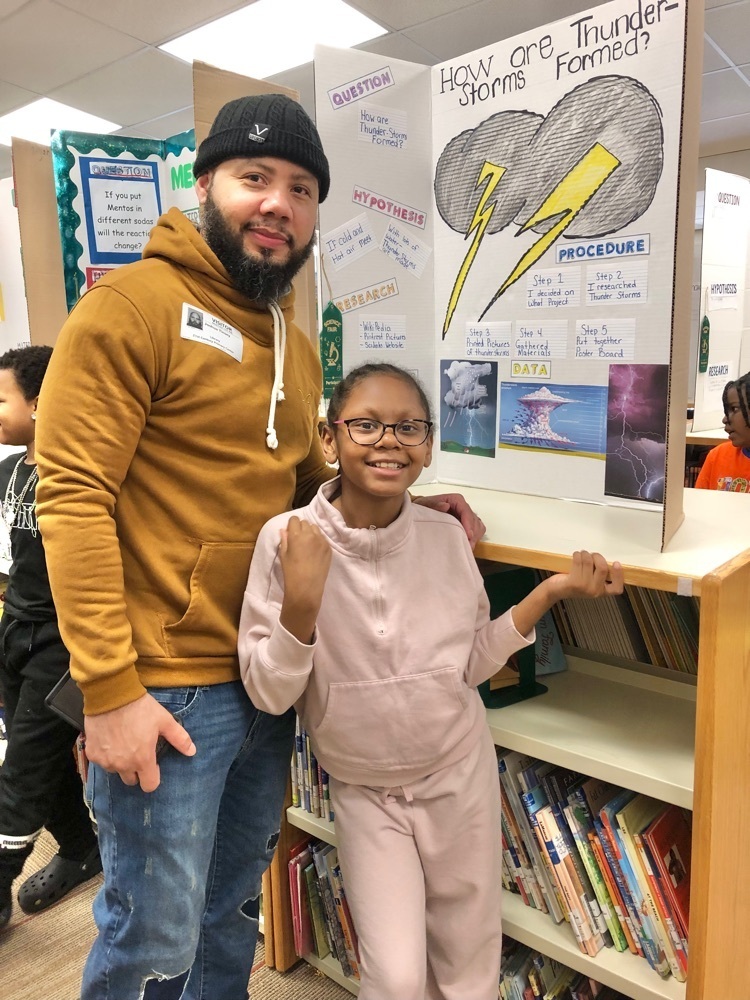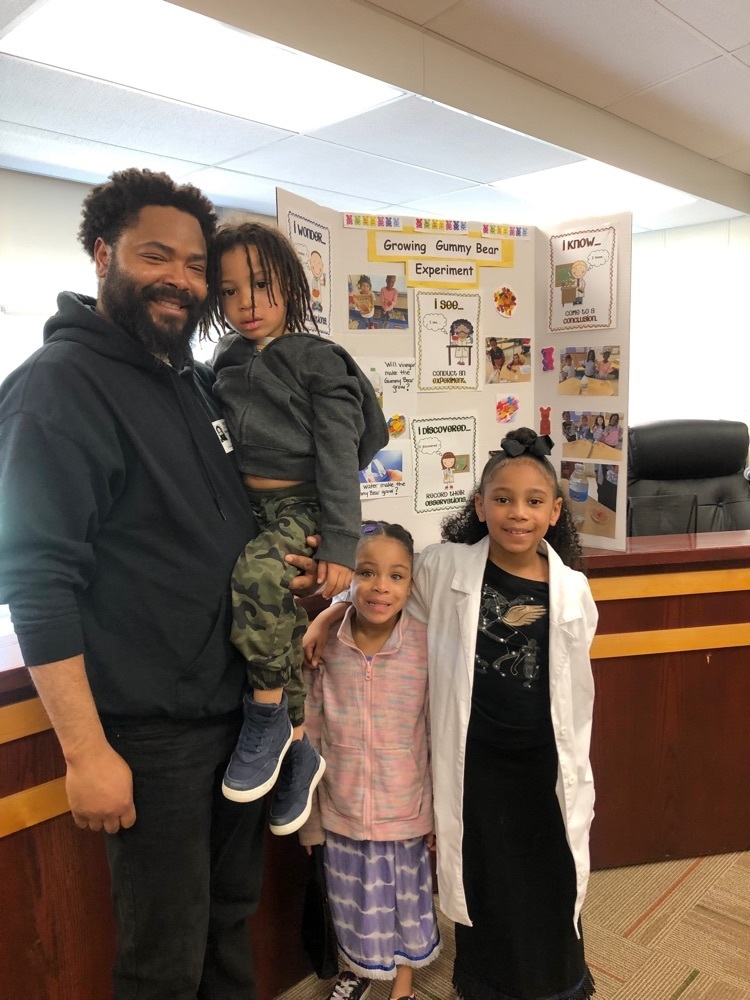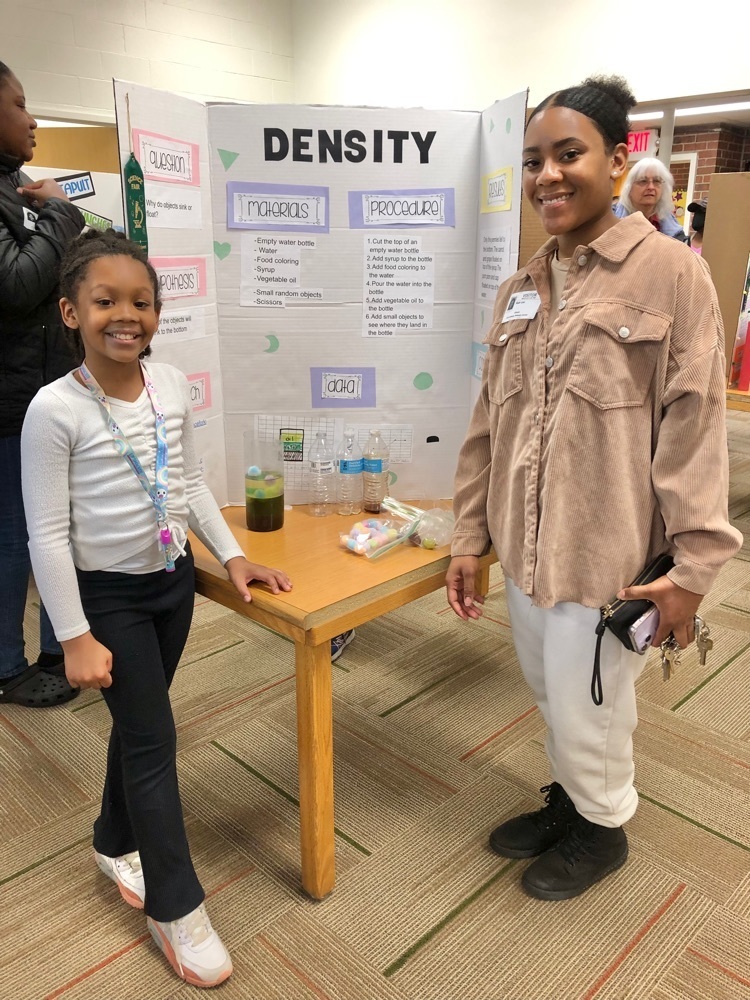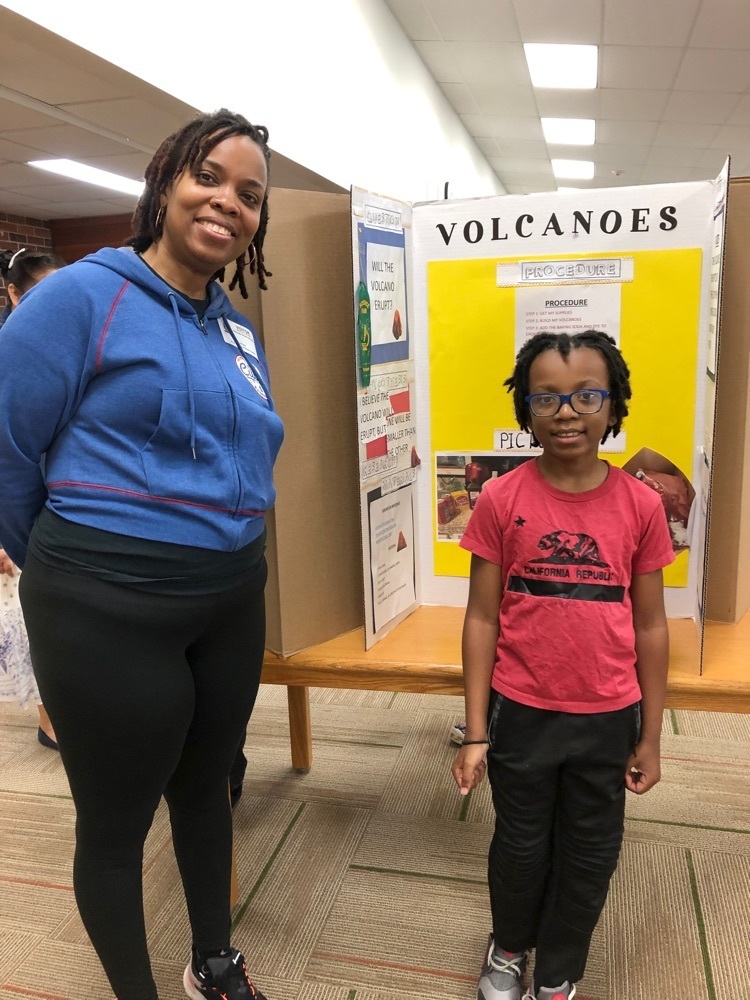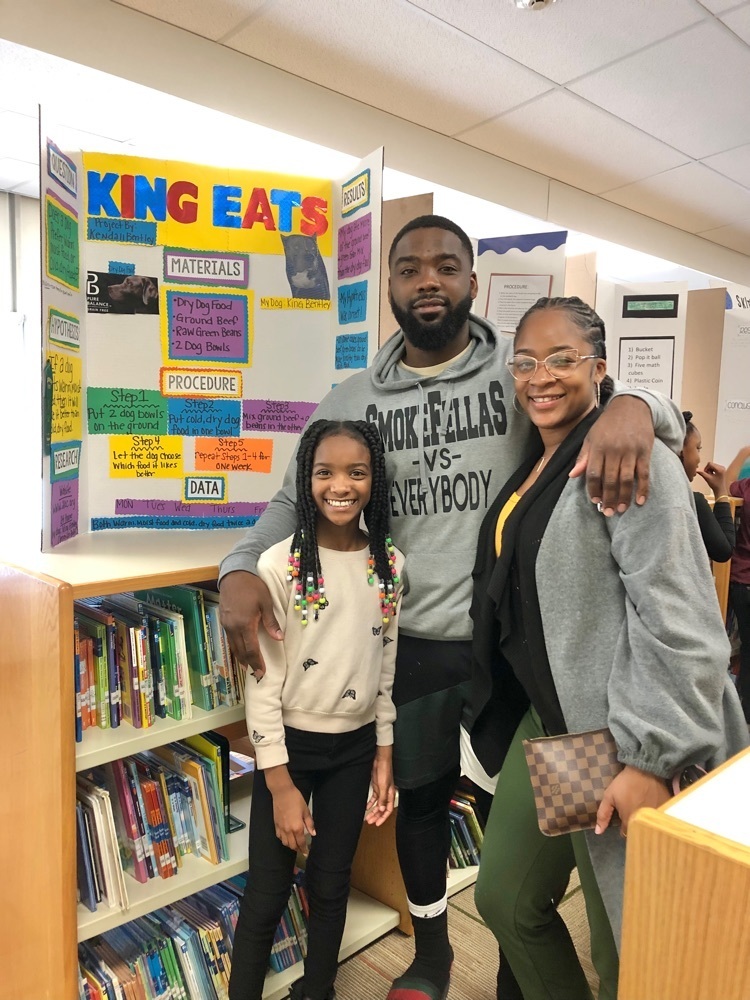 Good afternoon 21st Century families. Today in Mrs. Vincent's kindergarten class, students worked on their science project. The objective was to find the best flavored popcorn and the least amount of unpopped kernels. Great job kindergartners!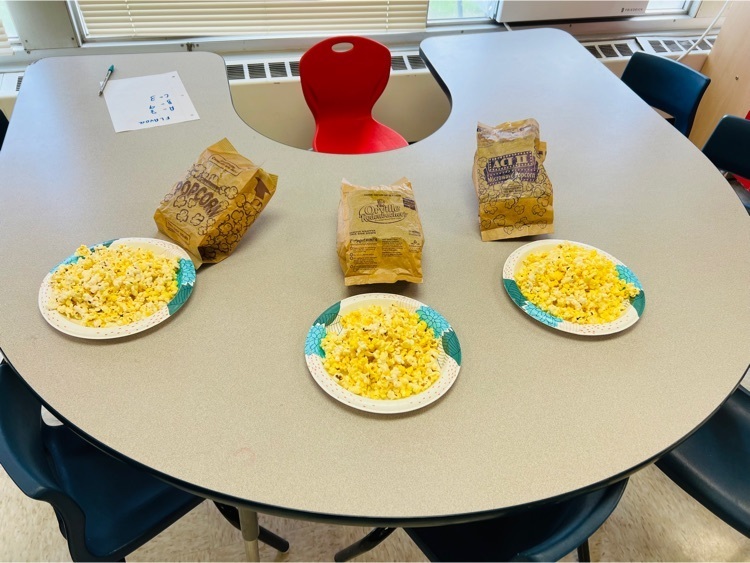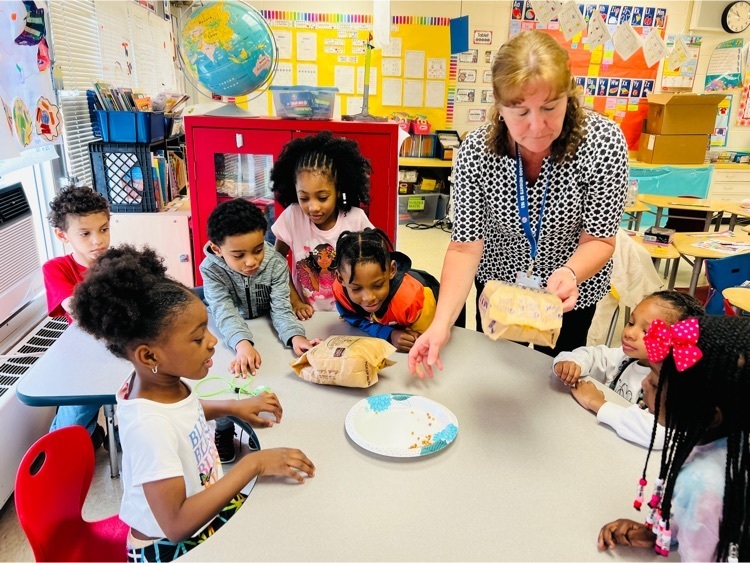 What a blast we had with our "Minute to Win It" Behavior Incentive Challenge that we did right before Spring Break! Here's a sneak peek into all of the fun we had! Our scholars were truly up for the challenge!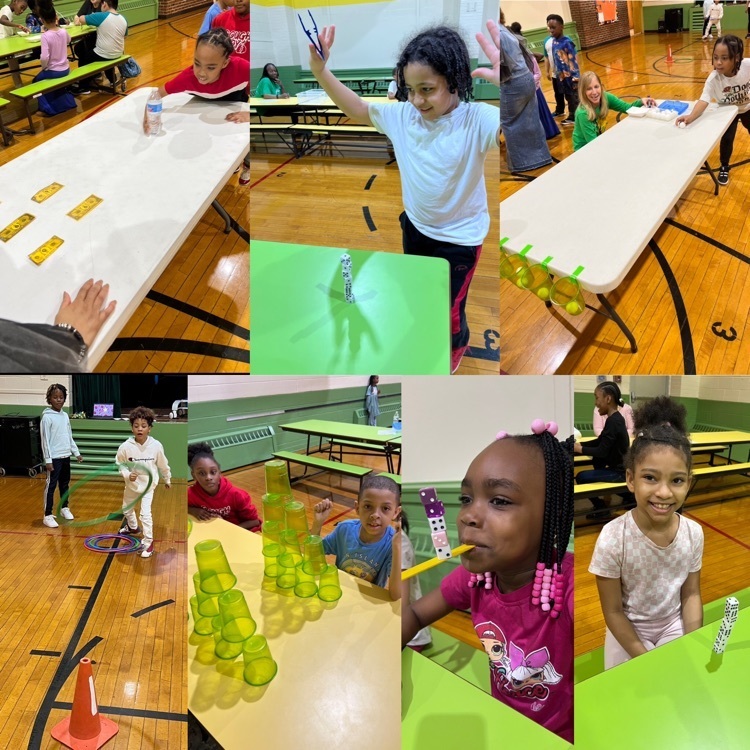 Good morning, This is a reminder that there is NO SCHOOL today due to Teacher Institute Day!

There is NO SCHOOL on April 7th-14th for Spring Break. School hours will resume Monday, April 17th. Enjoy!

Hello 21st Century Families, We are looking forward to rewarding our scholars for their great behavior with our Minute to Win It Challenge tomorrow!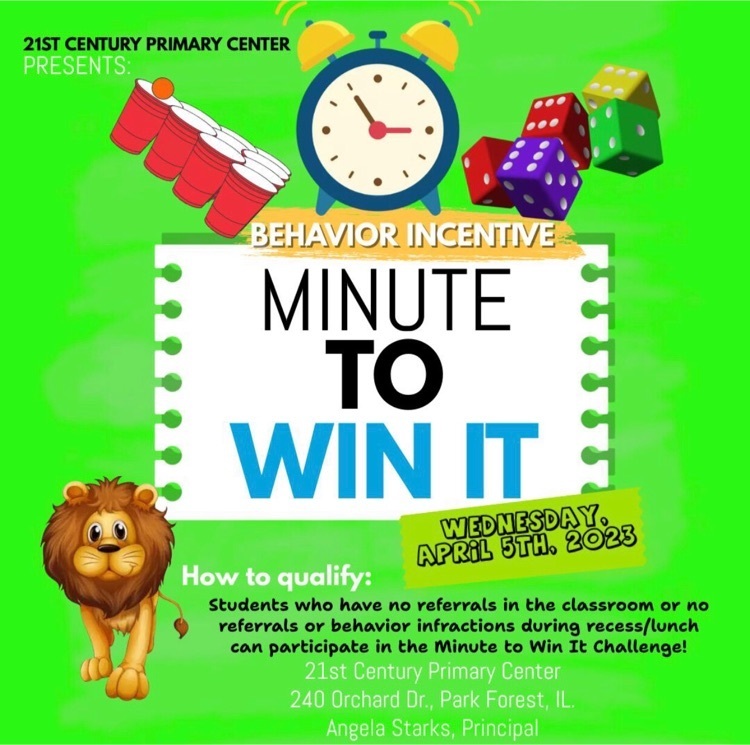 Congratulations to all of our Student of the Month Honorees! The character trait for the month of March was acceptance and these scholars have been accepting to their peers & the staff. Thank you for being so welcoming & making everyone feel like they belong here at 21st Century! You ROCK! A huge congrats to our 2nd grade friend from Ms. Gee's class who was the recipient of a brand new scooter from the PFPD!! We are so proud of all of you! 🏅