Conversations with District 163 Superintendent and BOE officers sharing success strategies with the Superintendent of the Year at CUBE2019. #elevatingexcellence #Super163 #NSBACUBE2019

District 163 BOE and Superintendent learning together to serve our community. #elevatingexcellence #super163

District 163 BOE and Superintendent learning together to serve our community! #elevatingexcellence. #super163

District 163 Update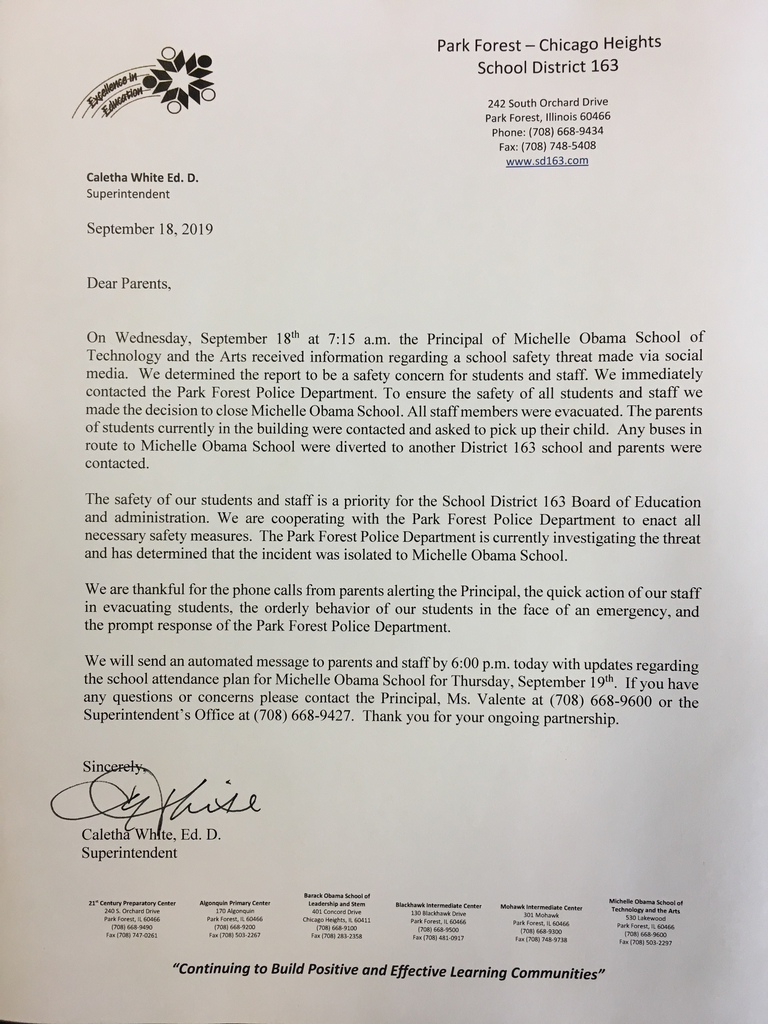 We had a great collaborative training session with forty-two of our guest teachers. #elevatingexcellence

Barack Obama School Principal and Superintendent White welcoming families at Open House #elevatingexcellence #winning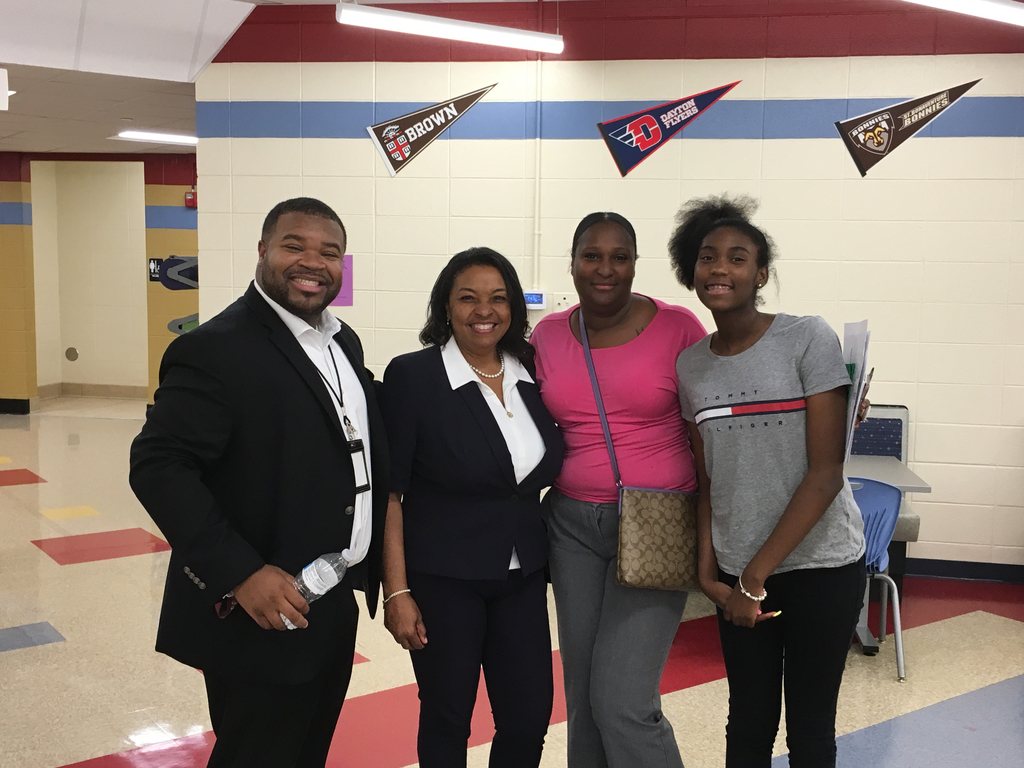 Blackhawk Primary Center Open House! Engaging families and building relationships!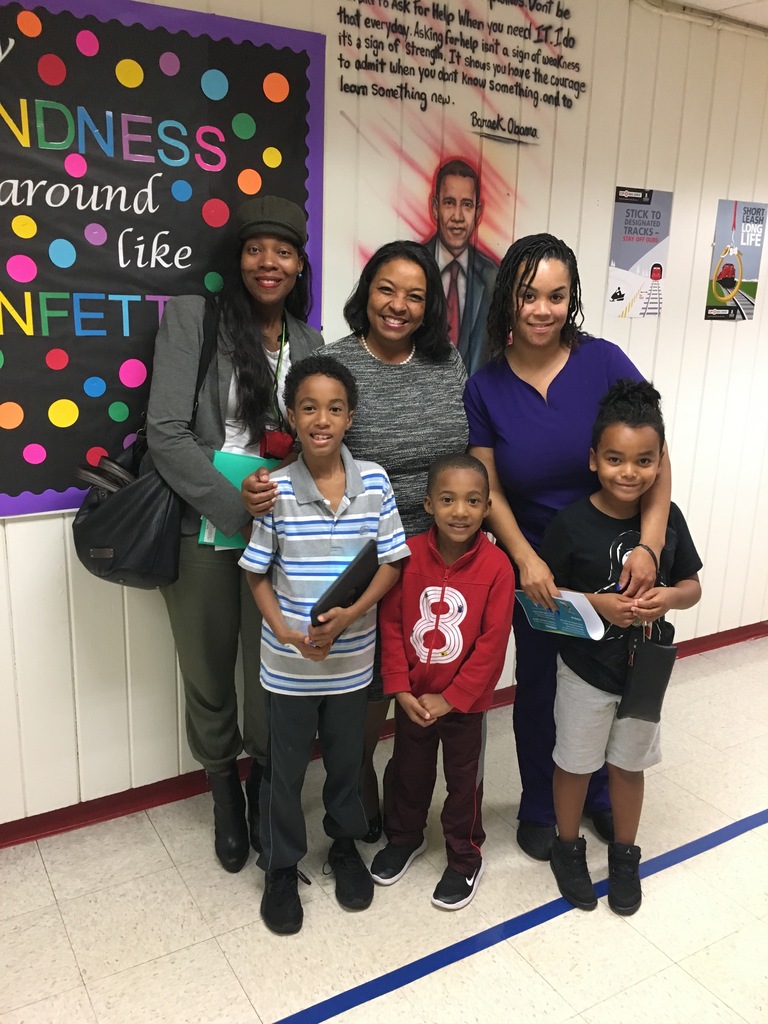 8th Grade Leadership Launch! You are invited to the 8th Grade Leadership Launch on 8/30 from 12:30 - 3:00 at Michelle Obama School, 530 Lakewood, Park Forest IL in the Obama Gymnasium.
School District 163 staff prepares for the first day of school with speaker, Dr Bryant Marks!
District 163 Administrators at the Park Forest Back to School Youth Fest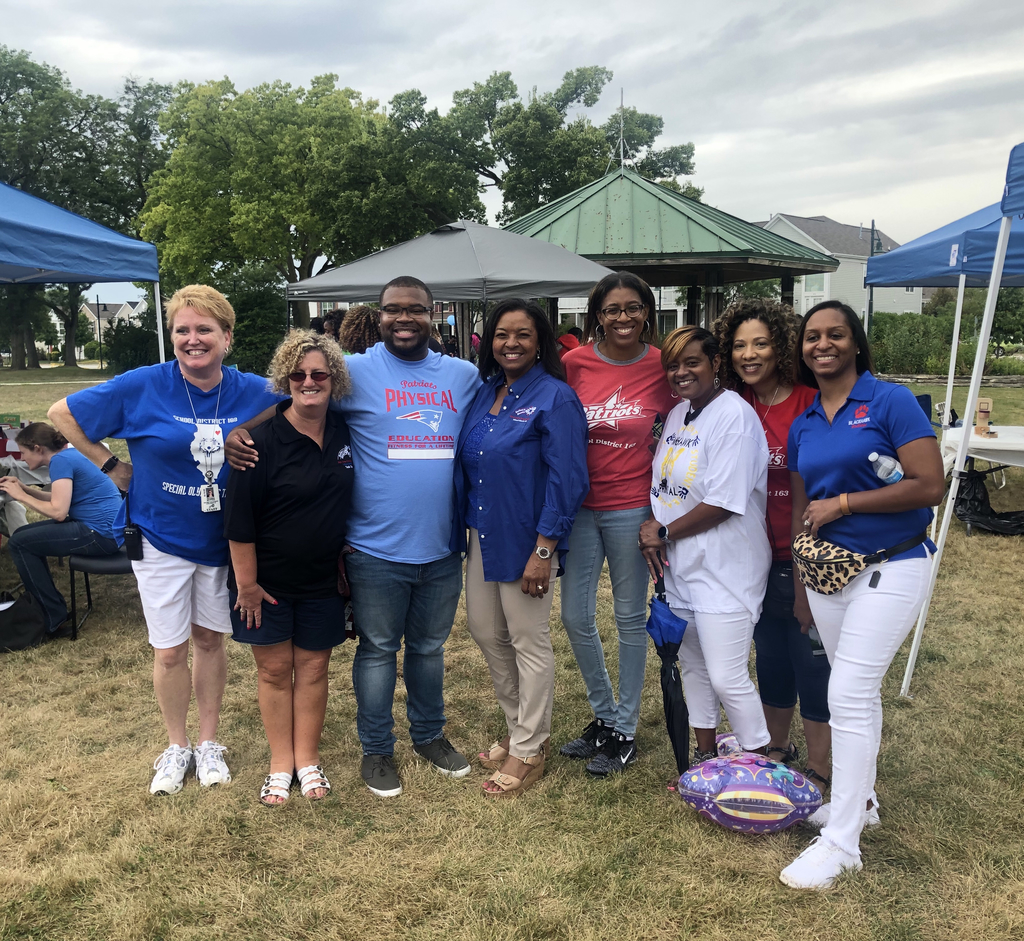 Author of Transforming School Culture, Dr. Anthony Muhammad with School District 163 Administrators #elevatingexcellence #transformingschoolculture #anthonymuhammad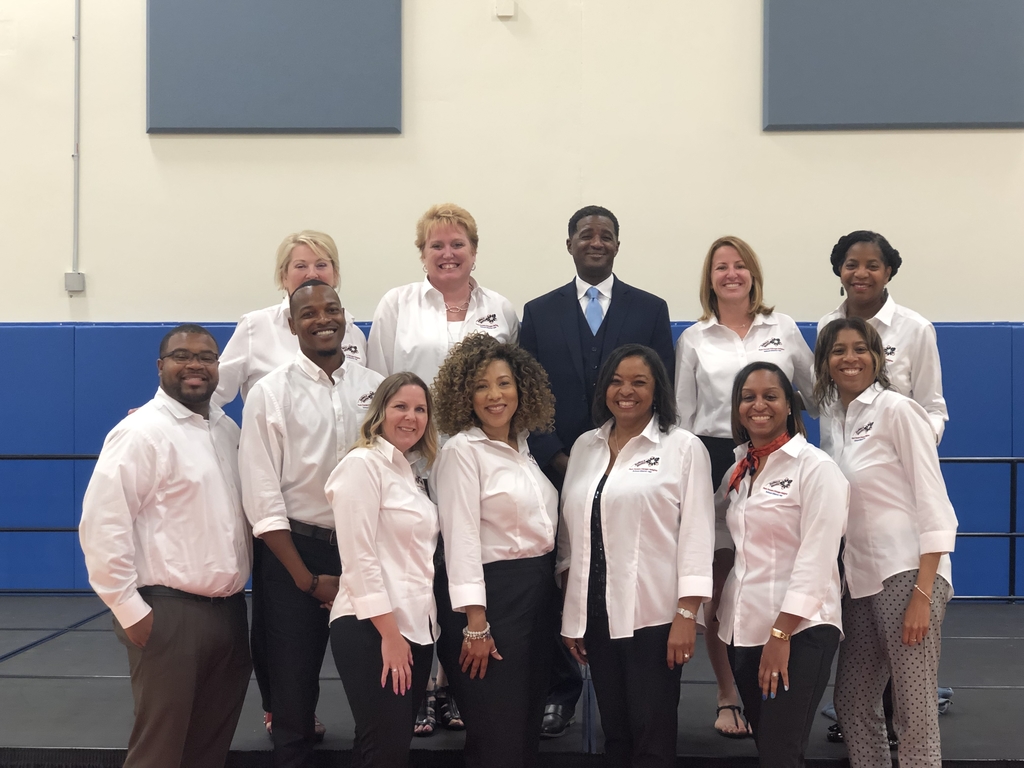 Marek Massey-Haley, an SD 163 student, sings during The Park Forest Back to School Fest!
Park Forest Back to School Youth Fest #elevatingexcellence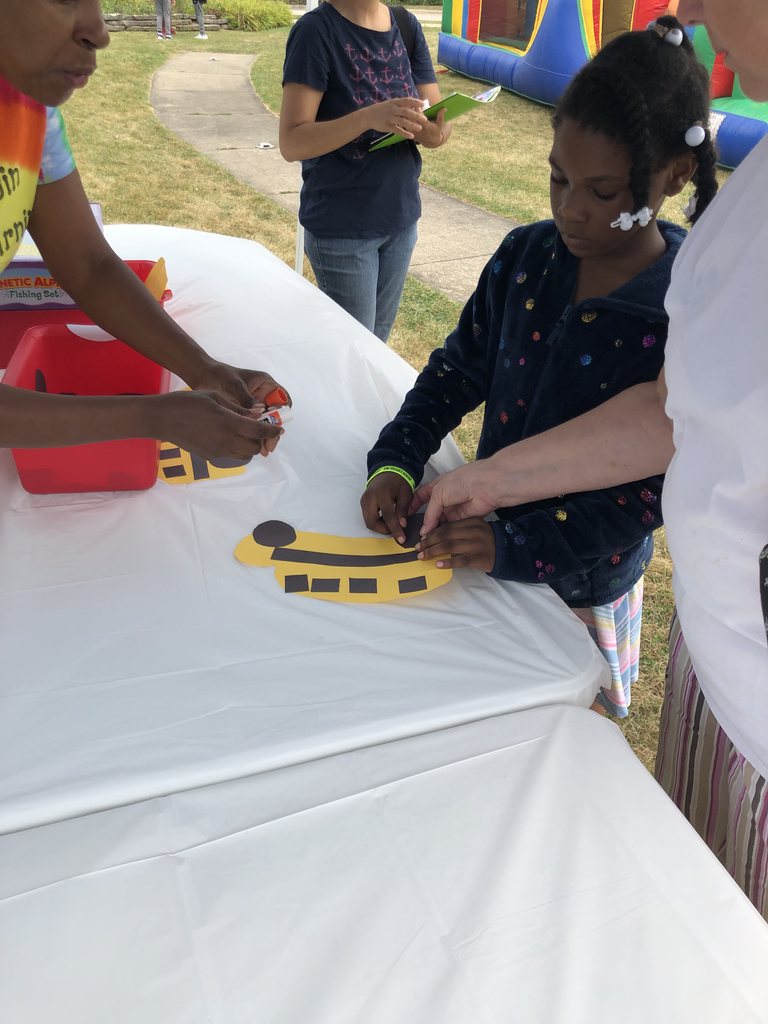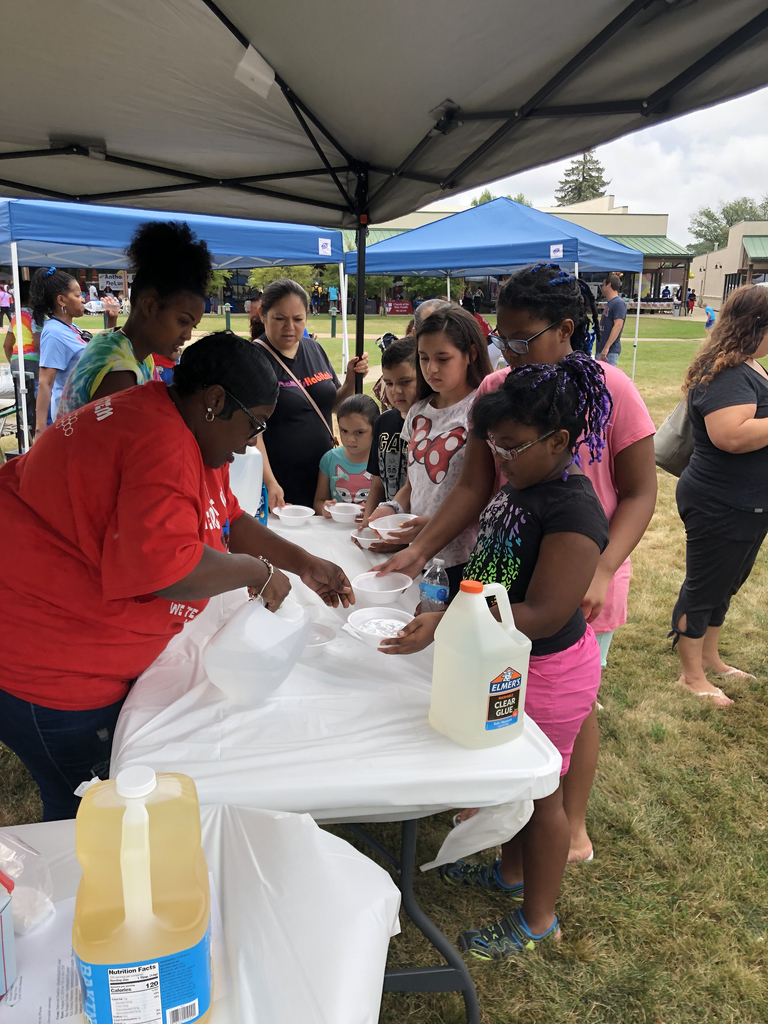 Park Forest Back to School Youth Fest #elevatingexcellence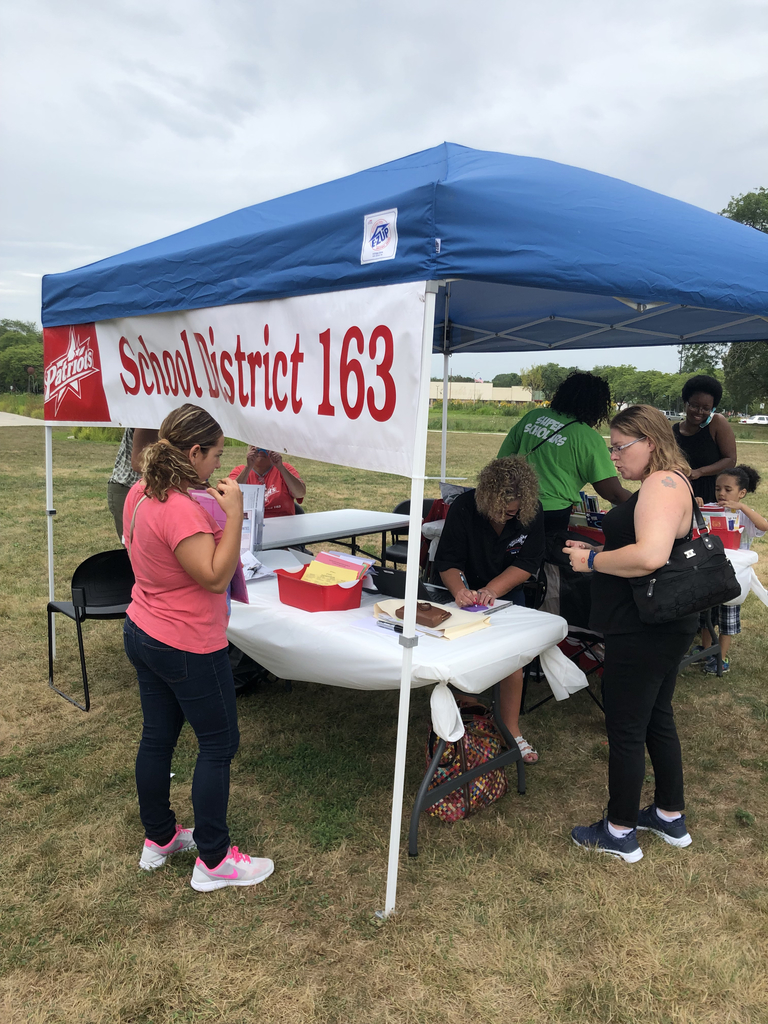 Attention Michelle Obama Families. Please join us Tuesday, August 20th from 3:30 PM- 5:00 PM at Michelle Obama School for our first annual Back to School Bash. You and your children will have an opportunity to see your child's schedule, get familiar with the building, meet and greet the teachers, and turn in any updated immunization forms. There will be food, music and raffles. We look forward to seeing you soon!

Bus Route information is now available on the Parent Portal in Skyward. Instructions for accessing bus route information can be found below. Please check your students transportation assignment. Contact the transportation department at 708-668-9425 if you have any questions or concerns regarding your child's bus stop information.

SD163 welcomes 24 new teachers for the 2019-20 school year!
Join District 163 Saturday, August 17 for the Back to School Fair in partnership with the Park Forest Youth Commission from 11-3 in Downtown Park Forest.
Our Superintendent, Dr. White, shares our new 8th grade Mentoring and Leadership Program with SD 163 families

This is a reminder to register online before it is too late! You can register your student totally online by going to the district website at
www.sd163.com
and clicking on the Register Now link. If you have a Kindergarten or 6th grade student and are waiting for a physical to register, we encourage you to complete the registration online now to ensure your student will be in the system and assigned a teacher, bus and schedule. Kindergarten and 6th Grade students will not be able to attend school without a completed physical/shot record that has been reviewed and approved by District health staff. Physicals and shot records can be dropped off during Walk-In registration dates. Visit
www.sd163.com
for more information. Also, if you still have to make a payment for fees, you must do so before August 21st. You are not completely registered until your fees have been paid. You can pay your fees online by logging into your skyward account. All Walk-In registration, after the last Walk-In registration event on August 15th, will be by appointment only. Register early to ensure home school placement! If you have any questions, call the registration hotline at 708-668-9468.