EDIT MAIN
Mohawk Primary School
At Mohawk School we are committed to being dedicated and supportive Nation Builders who provide a comprehensive education while nurturing the whole child.
Welcome and welcome back, Mohawk Families!
On behalf of the entire faculty and staff, I hope that you have enjoyed a restful and relaxing summer! As I begin my second year at Mohawk, I am particularly grateful for the blessing of this community of staff, students and families in my life, and I am eager to see you again on the first day of school, Wednesday, August 21, 2019. The Mohawk staff and I are looking forward to this exciting day, so that we can begin our year of learning, growing, discovering and having fun together.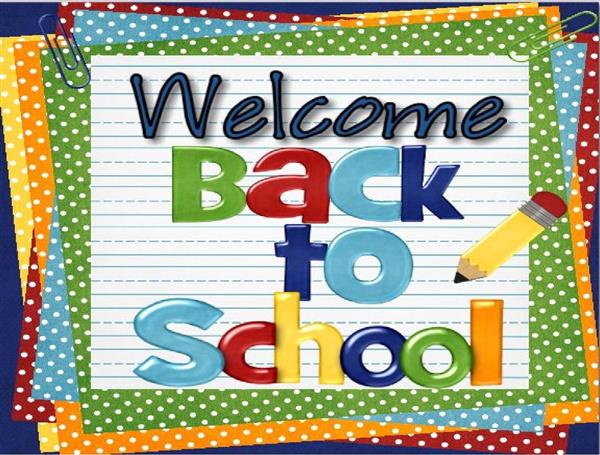 Mohawk School is a place where children are expected to soar. Highly qualified teachers instruct at and above grade level. In addition, retired or Master teachers work with targeted students on a weekly basis. Our school offers a school-wide intervention block. Intervention offers levels of support for struggling students, as well as support for students at grade level. During the intervention block students that are functioning above grade level are offered enrichment lessons. Over the school year it is our intention to have many hours of good discussion about how staff and families can work together to ensure that our students are receiving an education that supports and empowers them as they strive to reach their full potential as young men and women of promise, intelligence and goodness. We have spent the summer working hard to strengthen and enrich our academic program and put systems in place that will facilitate teacher/family communication in every classroom. We are proud and excited to launch the 2018-2019 school year with our incredibly talented and dedicated teaching staff and your ongoing support and partnership!
Mohawk Monarchs
Last year our students had a conversation about our school mascot. As a result of that discussion, the school-wide body voted on changing the school mascot. This year as a school body we will name our mascot and outline our mascot's attributes. Parents please consider being a part of this process with our students.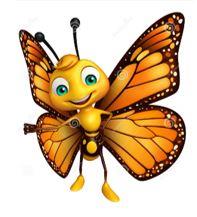 Below please find some important notes and reminders about the start of the school year. Thank you in advance for your attention to the many details.
Supplies

All registration information and school supply lists for all grade levels can be found via the Internet at www.sd163.com. Please make sure that supplies are replenished throughout the school year.
Safety and Security
Please be advised that all doors are locked. This means all visitors to the school must stop in the office and identify him/herself and pick up a visitor's pass. This includes parents, guardians, vendors, and any other visitors to the school. No one should proceed directly to a classroom without office authorization, no matter what time of the day. If you need to talk to a teacher or staff member during the school day, the office staff will take a message and have the staff member call you during his/her prep time or respond via dojo to you. This procedure is for the safety and welfare of all staff and students.
Arrival/Dismissal

Parents are encouraged to park on Mohawk street and walk up to the school to drop off and to retrieve child(ren). The modes of transportation that are recommended for the back parking lot are the district vans/busses, and daycare transportation. As always the kindergarten students will be released from the kindergarten classroom door (On the Mohawk side of the street), and must be picked up by an adult or a designated responsible teenager.
Speaking of Safety
Flip flop shoes are not allowed on the playground
Earrings (for boys and girls) are only allowed in both ears
Halter tops/back out tops/spaghetti straps are not allowed
Lipstick and Make-up can only be worn by adults
Weapons (or toy weapons) of any sort are not allowed
For the complete listing of school rules and expectations please review the parent handbook.
Drop off and Pick up
Please note that an adult or a responsible sibling must pick up kindergarten students from school. If your kindergarten student is a bus rider, an adult or responsible sibling must meet kindergarten students at the bus stop (otherwise they will be returned to the school for you to pick up). The bus driver will not drop off a kindergarten student without an adult or older sibling present. Bus riding is a privilege that can be taken away if students are not following school and bus safety rules and regulations.
Parents dropping students off for school in the morning should not drop students off prior to 7:50 a.m. When parents are dropping students off, please have them ready to exit the vehicle as soon as you pull to the curb. Have all bags and kisses accounted for and adhere to a 7 second rule of stop at the curb, exit the vehicle, and enter the school.
Early Pick-Up
At times it may be necessary for a student to leave the building early. Anyone picking up a child early from school must come into the office and sign the child out. That person must show a picture ID. No child will be released to anyone who is not listed on the emergency card unless prior arrangements have been made with the school secretary. Please try and limit your early pick-ups from school as much as possible. When students are picked up early, they miss vital instruction time, and calling down to the classroom is disruptive to the learning environment.
Happy Birthday
In an effort to maximize learning time, we do not permit classroom birthday parties. If you would like to honor your child for his/her birthday you may send store bought cupcakes to the office (cupcakes are voluntarily). Please do not send cake, ice cream, balloons, nor treat bags. Each student will have their birthday acknowledged by receiving a birthday surprise from Mrs. Chinn; and his/her name will be read on the announcements. Based upon classroom procedures, a small classroom celebration (singing, cupcakes; if donated by the family) may take place in the classroom
Have a Phenomenal school year!!!!!
Sincerely,
Mrs. Chinn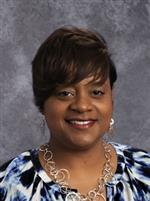 Principal, Mohawk Primary Center