EDIT MAIN
Welcome to the 2019-2020 School Year
Michelle Obama School of Technology & the Arts is a school with a diverse student population of approximately 550 students. We deem it a privilege and an honor to have a strong team of enthusiastic educators at our building. Our staff is thrilled to have the opportunity to work with students and parents to build the educational foundation upon which your child will flourish academically.
We are very excited about this upcoming school year, and anticipate another successful year. Michelle Obama School of Technology & the Arts offers our students challenging experiences in the core curriculum: Language Arts/Reading, Math, Science, and Social Studies. Additionally, to continue to meet the needs of our students and provide them with enriching experiences, our school has a technology and Fine Arts focus. Students have classes in Fine Arts including: Dance, Band, Choir, Orchestra, Communication Media Arts, Set Design, and General Art. Technology opportunities include classrooms that have one-to-one chrome books, use of an interactive whiteboard, and a Communication Media Arts Lab which includes a professional grade sound booth for musical recording and a broadcasting studio so that our students can deliver daily news to their peers. Many classrooms are also moving toward digital platforms such as Google classrooms. We strive to provide successful educational opportunities for all learners by challenging those who excel, and by providing academic interventions for those in need. Staff at Michelle Obama School of Technology & the Arts are committed to every student, developing the building blocks for higher order thinking and learning.
We have many afterschool activities at Michelle Obama School of Technology & the Arts. After-school opportunities include: cross-country, basketball, volleyball, track and cheerleading. We also offer several clubs such as: IMSA, student council, NJHS, chess, media arts and many more. In addition, we have a fabulous after school program that supports academics and enrichment. This program is called X-Steam. Our students never lack an opportunity to participate in something if they choose.
Communication is key to our relationship with students and parents. Please use Skyward online to check your child's grades weekly. Also, check their progress in Imagine Math (TTM) and Accelerated Reader. All teachers will be communicating to you through their Class DoJo account and will be sending you a link to join their classroom. It is important to maintain daily communication with your child's teachers, and the administration as needed. We welcome you as partners in your child's learning and hope you will become a familiar face at our school.

Sincerly,

Valerie Valente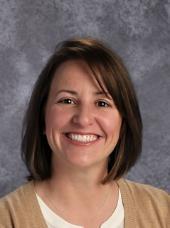 Principal
Michelle Obama School of Technology and the Arts

Ms. Kelli Pumphrey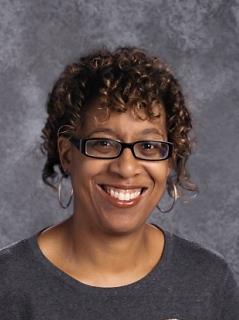 Assistant Principal,
Michelle Obama School of Technology and the Arts