EDIT MAIN
Welcome to 2018-19 School Year
Mrs. Karon Nolen – Principal
Mrs. Veneeta Phelps – Assistant Principal
Welcome to the 2018-19 school year at Barack Obama School of Leadership and STEM! The vision of Barack Obama School of Leadership and STEM is to provide our students with a comprehensive STEM education and technical literacy skills in order to think critically and reflectively to become productive citizens in the 21st Century Global Economy. We foster kindness and leadership skills that will help our students demonstrate compassion for others and make a positive difference in community and society. Our goals this year are to improve student academic achievement and teach students about the positive impact of following school rules and being kind to one another and staff. The teachers have been planning and preparing classrooms for the arrival of our students. Our staff is thrilled to have the opportunity to work with you to build the educational foundation upon which your child can flourish academically and socially. Partnering with our parents is of the utmost importance to us. We welcome you to be an participant in your child's education and we invite you to be an active participate in our school community. Research indicates that academic achievement increases when parents/guardians get involved in their child's education. We have an open door policy and are happy to meet with you when you feel the need.
STEM Curriculum
The students at Barack Obama School of Leadership and STEM are fortunate to participate in a STEM curriculum: Science, Technology, Engineering and Mathematics. This school year your child will participate in classes in the areas of Communications Media Arts and STEM in the SMART LAB. Working collaboratively in teams in the STEM lab students use their engineering skills to create impressive product designs using Legos, blueprint software and the 3D printer. In the Communications Media Arts lab students are exposed to a variety of mixed medias, software and technology that lends itself to accessible creativity at every students' finger tips. In our new Innovation Center students will participate in science lessons aligned to the Next Generation Science Standards. This year our students will be participating in two new Illinois Mathematics and Science Academy units of instruction entitled: Out of the Silo: Agronomic and Engineering: Design and Build. Students will work in the Innovation Center weekly for labs and research project opportunities. In addition, our students participate in Horticulture lessons. Horticulture class is where students play an active role in our onsite Greenhouse while students are engaged in hands on student centered stations. Another highlight of the STEM curriculum will be the Bi-Weekly STEM Field Trips our students will participate in throughout the school year. Exciting adventures await each grade level with hands on, action packed, curriculum heavy field trips that eligible students get to attend. Some of the field trips include: Morton Arboretum, Apple Store and the Challenger Learning Center at Purdue Northwest University.
Addition to School
This summer four classrooms and a new science center were added to our school. In January a new gym and fitness center will be added. We are thrilled to have these newly added rooms to teach and learn in!
Communication
Communication is key to our relationship with students and parents. We are asking all parents to make sure that your cell phone numbers and email addresses are up to date, so you will receive notices of information about upcoming events. In addition, it is important that parents check your child's grades weekly through Think Through Math and Skyward. Skyward accounts are given to parents at the beginning of the school year. Skyward is also available as an app on your cell phone. Our teachers will be communicating with you through their DoJo account and will be sending you a link to join their classroom. Please use DoJo for daily communication with your child's teachers.
Parent Engagement
It is becoming increasingly evident through research studies that have been conducted that a child's success in school depends greatly on parent involvement. Students whose parents are involved in their child's education are more motivated in school. Please encourage your child to read daily at home for 60 minutes and ask your child questions about what he/she is reading. A timer can be set during your child's independent reading time and you can read while your child is reading. By modeling good reading habits and getting excited about the literature your child is reading you help support the academic learning process. We ask that you check your child's daily planners and make sure they complete their homework and TTM quizzes.
We value your presence during all school events and hope to provide a variety of opportunities to help us with your child and family. One of the most important characteristics of an effective school is building strong parent/teacher relationships. During the course of the year we will be hosting evening events that will focus on STEM and the ARTS. We hope you will make these events a priority and attend with your child(ren).
Open House and Eighth Grade Information Night
On September 10, 2018 we will hold our Open House starting at 7:00 pm and Eighth Grade Parent Information Meeting starting at 6:30 pm. Open House and Eighth Grade Parent Night are designed to share information and strategies with you to assist you in working with your child. In addition, you will learn about the grade level curriculum, STEM curriculum, school behavior expectations and the expectations from your child's teachers. It is our hope that you will make every effort to attend Open House and the Eighth Grade Information Meeting if you have an 8th grader.
Sports and After School Activities
We have many afterschool activities. If your child is participating in these activities, you should have signed a permission slip for them to participate as well as received a practice schedule. If your child is a bus rider, we offer an activity bus daily that will drop your child near home. A list of stops will be provided in your parent packet. If your child walks home, they will be expected to walk home after the activities. All activities except for games and rehearsals end at 4:15 pm. Students attending games at school must have an ID and entrance fee to remain after school.
Any student participating on a sports team will be expected to have a physical and parent permission slip filled out.
First Day of School
Monday, August 27th is the first full day of school for all students. During the first few days of school teachers will be outside with signs in hand to welcome students. Our first bell rings at 8:10 am and students should be in their seats ready for instruction beginning at 8:15 am. For the safety of the students, students should not arrive before 7:45 am each day. Before that time there is no supervision for students. Dismissal begins at 2:45 pm each day.
Drop Off / Pick Up Procedures for Parents and Guardians
Students should be dropped off in the morning by the main entrance doors. If your child walks to school, please stress the importance of staying on the sidewalk. Please remind your child(ren) to follow the following safety rules:
Walk directly from home to school do not go to a friend's house.
Never talk to strangers.
Report if anyone approaches them on the way to school.
If you find any dangerous items such as guns or knives, on your way to school do not touch them come to the school office and report this information.
Make sure you look both ways when you are crossing streets.
Arrival Procedures
Students should enter the school at the main entrance and head to the cafeteria for breakfast or their grade level hallway. Teachers will be visible all around the school to guide students to where they need to line up.
Dismissal Procedures
Students will start being dismissed at 2:45 pm. We dismiss bus students first and then walkers. Teachers are visible throughout the school during dismissal to help guide students.
School Hours
7:45 am – Students can arrive for breakfast which is served in the cafeteria.
8:10 am – Students should arrive to school if they do not eat breakfast.
8:15 am – School officially starts
3:00 pm – Dismissal
Thank you for your cooperation with these procedures. If you have questions about our school, please call (708) 668-9100. Together we can provide a safe and comfortable school environment for our students. We look forward to a productive and successful school year!

Sincerely,
Karon Nolen
Principal,
Barack Obama School of Leadership and STEM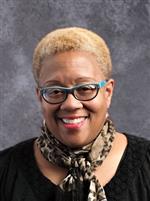 Mrs. Veneeta Phelps
Assistant Principal
Barack Obama School of Leadership and STEM