We stand together against bullying.
You can register for our "Stop Bullying" Family Workshop here. Please see the flyer below for details.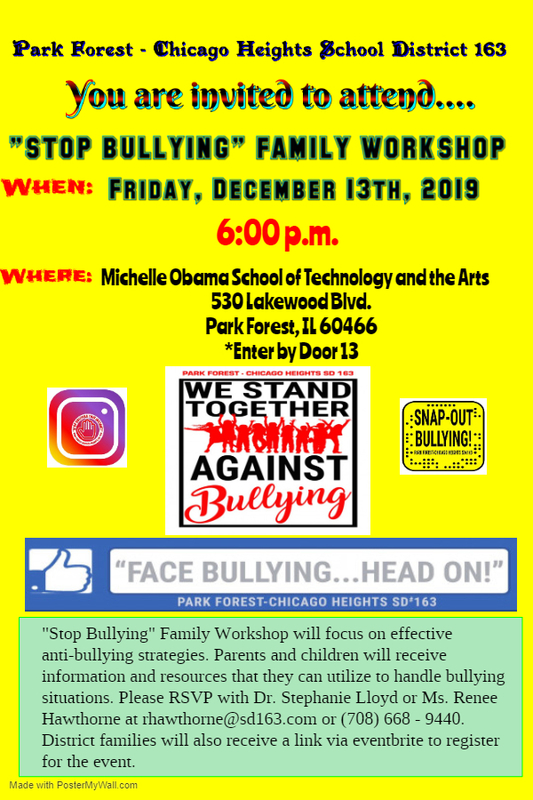 Pictured below is our "Stop Bullying" brochure full of suggestions to help stop bullying, as well as resources to report bullying when it occurs.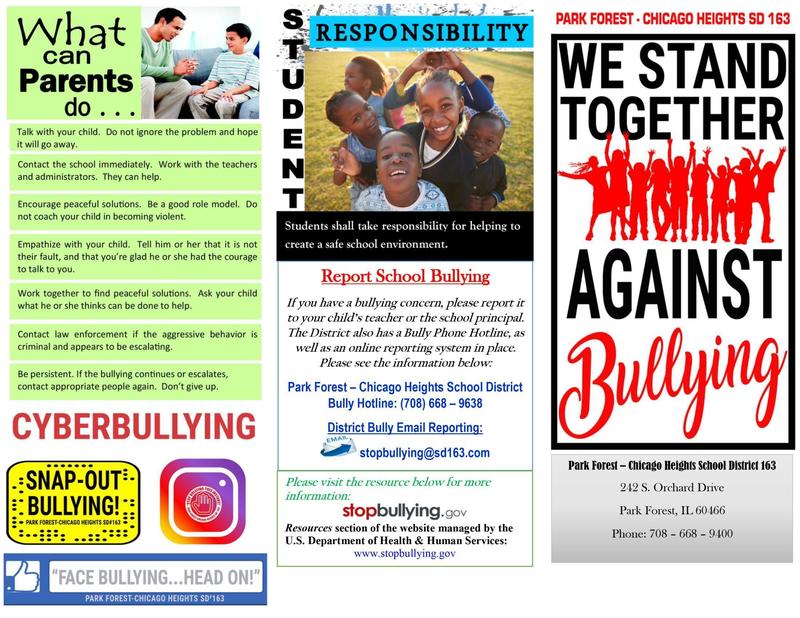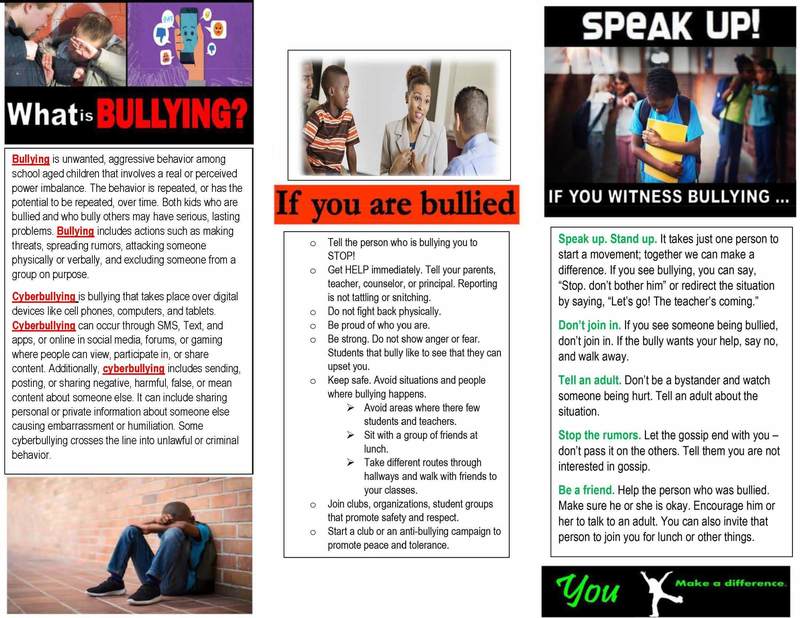 If you have a bullying concern, please report it to your child's teacher or the school principal. The District also has a Bully Phone Hotline, as well as an online reporting system in place:
School District 163 Bully Hotline: (708) 668-9638
School District 163 Bully Email Reporting: stopbullying@sd163.com
Please visit stopbullying.gov for more information.